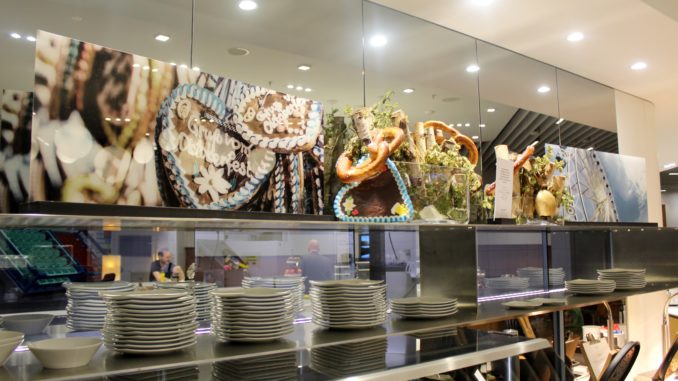 So it is once again time for the Oktoberfest celebrations in Munich, Germany. The annual beer festival, better known as the Wiesn among the locals (short for Theresienwiese, the place in Munich where the main festival is held), has been arranged since 1810 when Crown Prince Ludwig (later King Ludwig I) wanted to let the people of Munich celebrate his marriage to Princess Therese of Saxe-Hildburghausen. Nowadays it is not just the world's largest beer festival but also the world's largest folk festival, attracting over 6 million visitors to Munich and Bavaria during 16 days.
The Oktoberfest is obviously a major happening for the city and a significant source of revenues for the tourism, transportation and hospitality industries, so naturally it is also celebrated at Munich airport. A nice experience for travellers who do not have the time to go to Theresienwiese in downtown Munich or for people who just pass through Munich airport during a transfer between flights.
The Oktoberfest is celebrated all around the airport with pleasant decorations and traditional Oktoberfest beer available in most pubs and bars and in the duty free shops all kinds of Oktoberfest souvenirs can be purchased.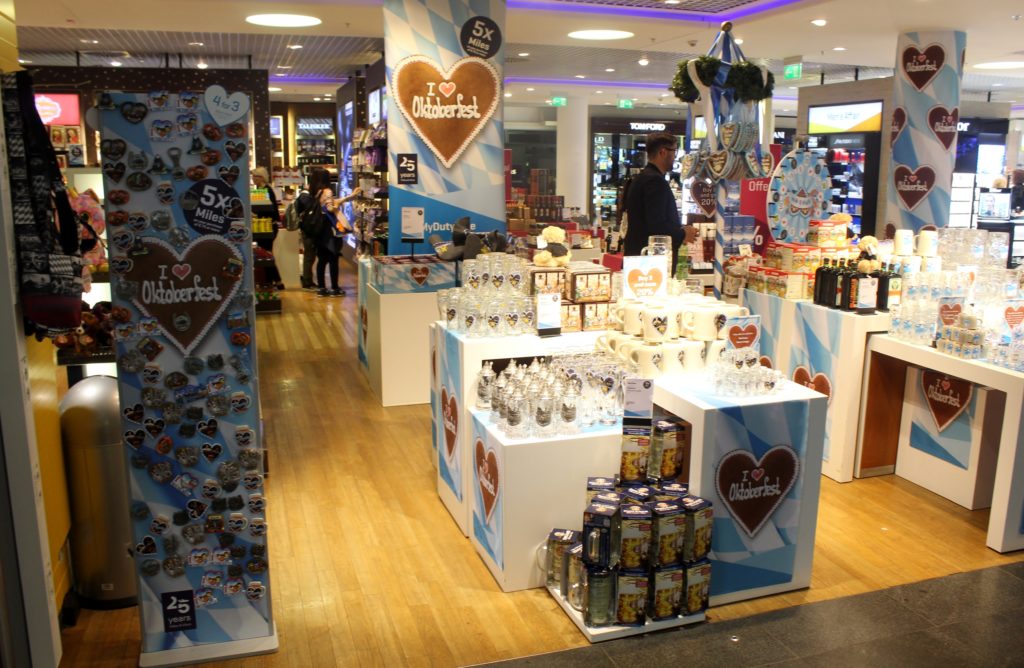 This includes everything from traditional beer glasses, coasters and traditional Bavarian hats to traditional Oktoberfest snacks and liqueurs.
The Oktoberfest is also celebrated in the Lufthansa lounges in Munich, and in fact also in some of the other Lufthansa lounges around Germany.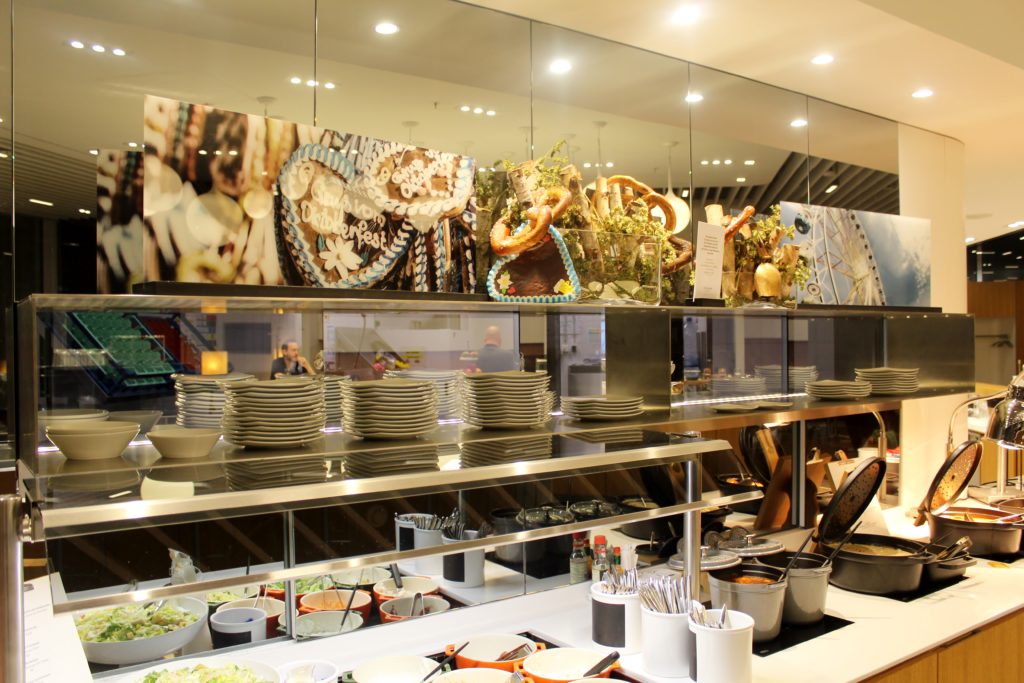 Some traditional Oktoberfest food is on offer at the buffet and there are special Oktoberfest desserts.
Some of the lounge staff are also dressed in traditional dirndl dresses, further enhancing the Oktoberfest experience at the airport.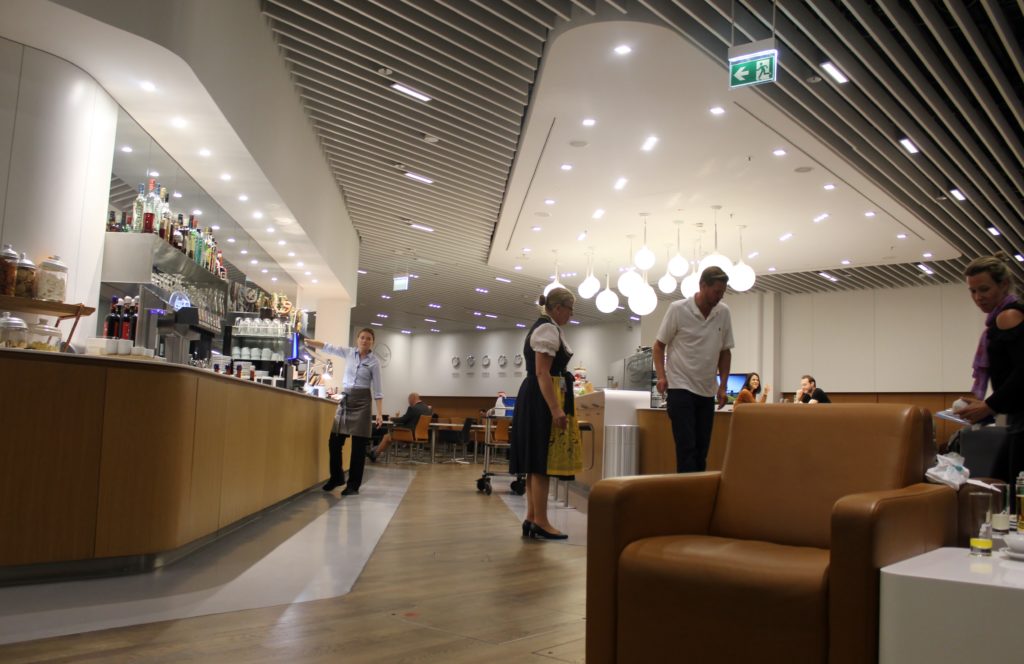 Oktoberfest is a great and rather unique experience and well worth a visit.