A short connection of 65 minutes between a shorthaul flight and a longhaul flight at Frankfurt airport would usually not mean a lot of margin, but the Covid-19 has certainly changed all of that. With fewer flights and fewer passengers more aircrafts get parking positions at the terminal and on top of that there are fewer passengers in the terminal and shorter lines for passport control.
I had not expected to get any lounge time in Frankfurt but when I reached the non-Schengen transit hall in concourse B there were still more than 50 minutes to go so I decided to make a visit to the Air Canada Lounge, which was also very close to the gate.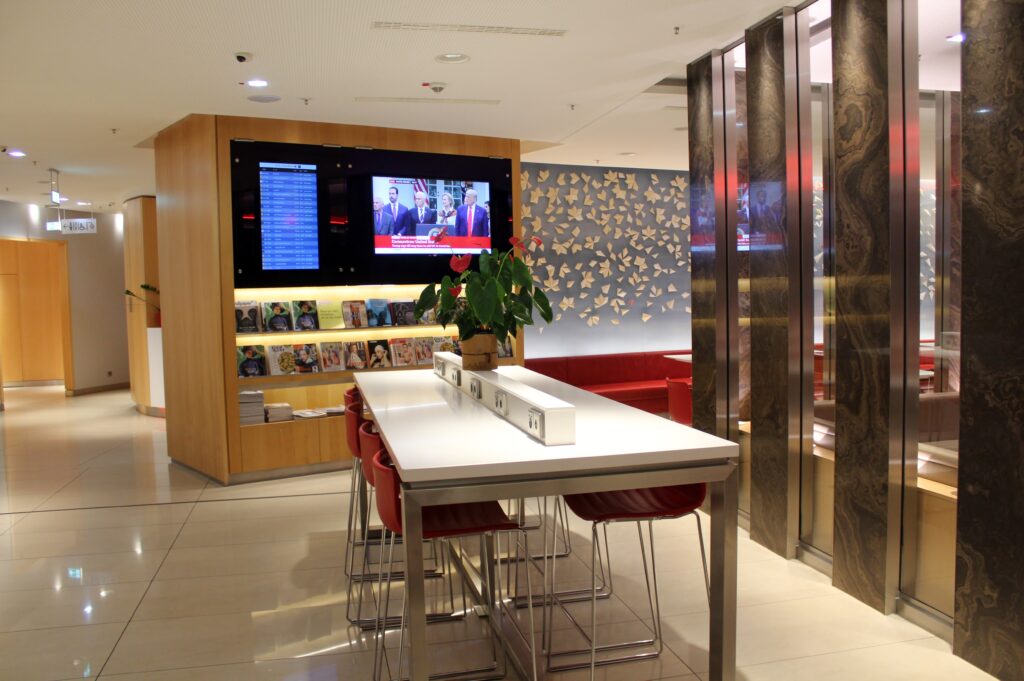 It turned out I was the only guest in the lounge at 9 pm, which was a very strange feeling. You could really notice the impact the Coronavirus is making on air travel. Although there are no Air Canada departures in the late evening there are plenty of Lufthansa and Star Alliance longhaul departures and I very much doubt the lounge is usually completely empty at this time of the day.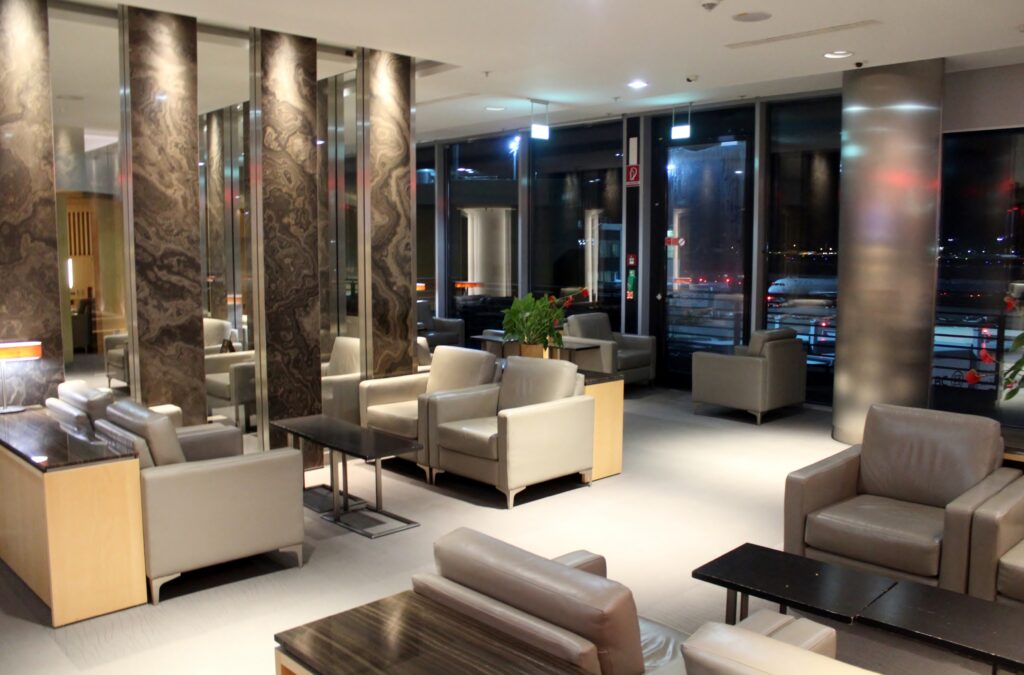 But I really like the Air Canada Lounge in Frankfurt, is is a great lounge. It measures 726 sqm and has a fairly good apron view through the large panorama windows.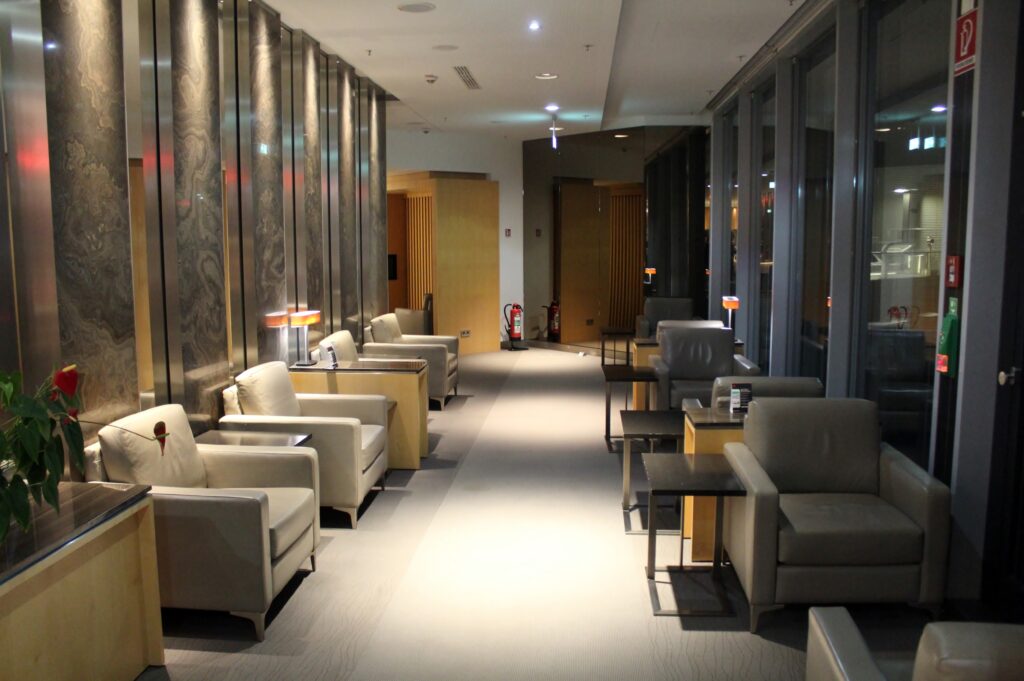 The lounge opened in 2013 so it has been around for a few years now, but it is still in a surprisingly good condition, I would even say in a spotless condition. The design also stands out with its cool Canadian rural design in plenty of wood and various shades of brown.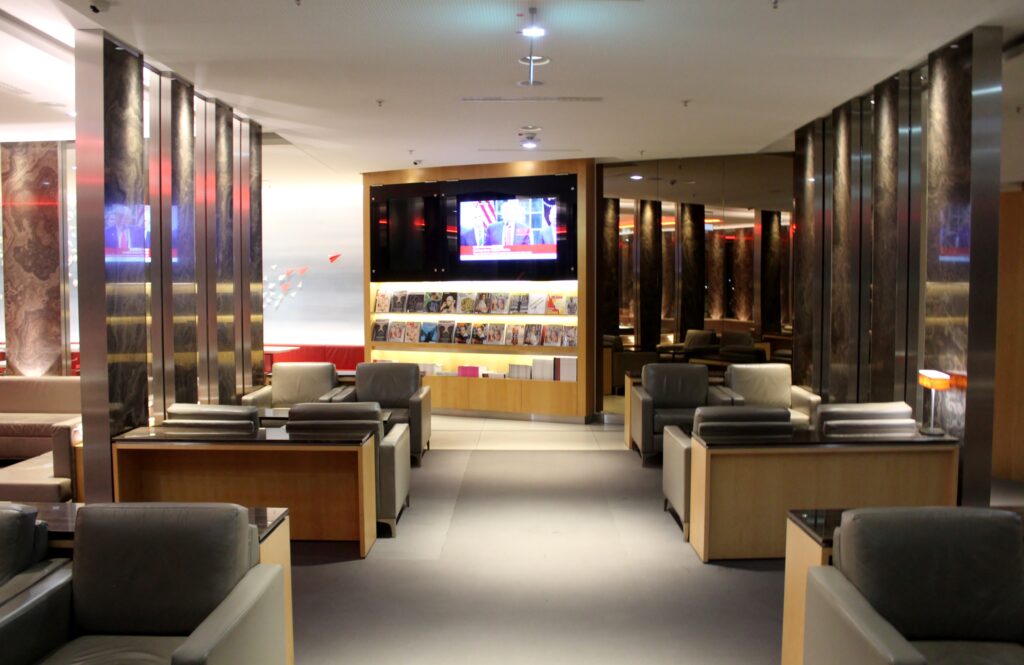 The centrepiece is 'The Canadian Room' with its fantastic glass sculptures in the shape of fire flames made by Tsunami Glassworks in Windsor, Ontario. In this room you can also have dinner on a tree stump, which is pretty fun.
Another thing I like about this lounge is the resting area area with small individual resting rooms, albeit without proper doors. But still a fairly good feature I made proper use of in December during a long layover.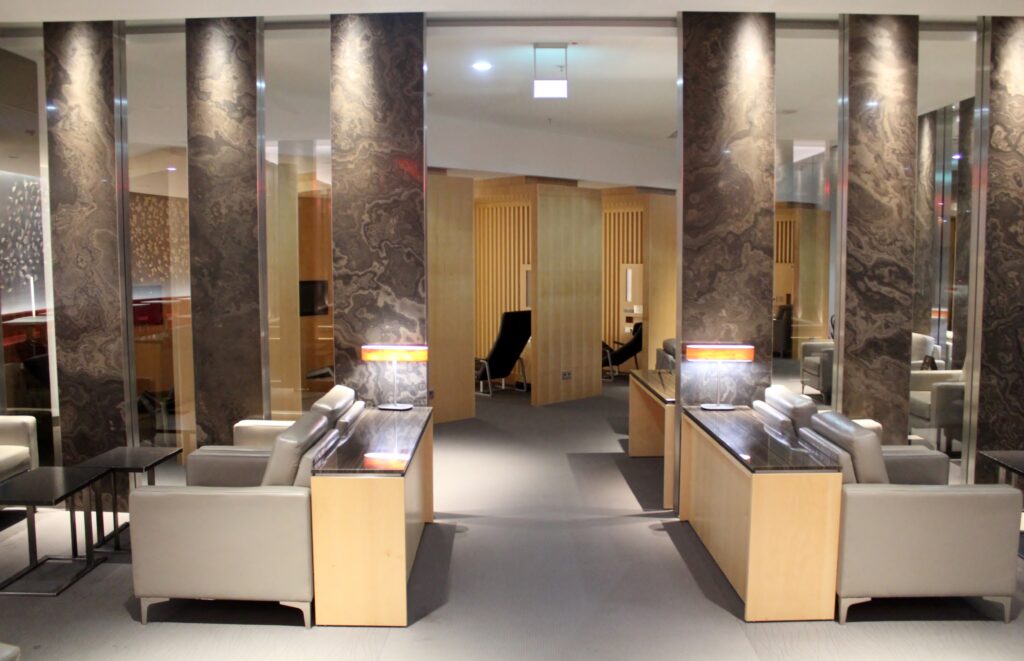 The staff were clearing away both the food and the drinks as I arrived and had just started cleaning the buffet area. Obviously they had not expected any more guests for the evening. A signature feature of the lounge though is the selection of donuts, and some of these were still available on a table.
I got 20 minutes in the lounge and was the only visitor during the entire visit. Just perfect to check my e-mails, have a glass of wine and of course I helped myself to a tasty donut.