This morning SAS inaugurated its new route from Stockholm and Los Angeles, one of four new longhaul routes to be launched this year, the others being Copenhagen-Boston, Copenhagen-Miami and Oslo-Miami.
At Stockholm Arlanda terminal 5 there were dedicated check-in desks for the new route, with red carpets and American flags on the check-in desks.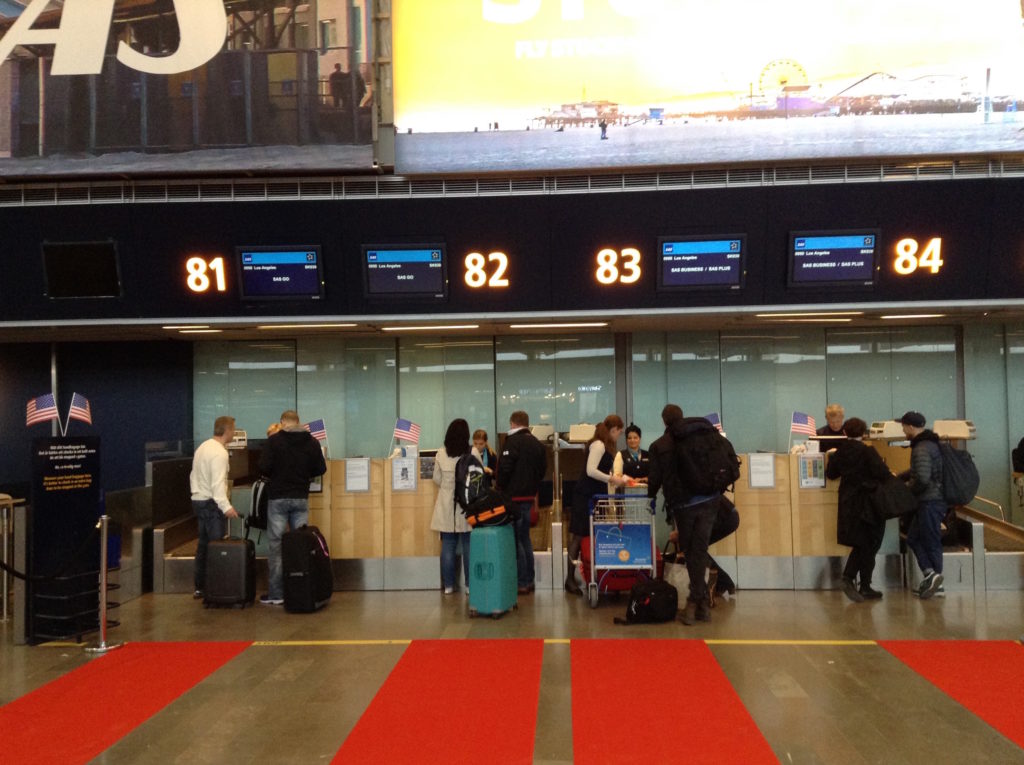 Passengers were entertained to American pop music while queuing to check in, not that there were any lines to speak of with four desks for just one flight.
The larger board in the departure hall had been changed for the day, now showing "Stop Dreamin' – Fly Stockholm-Los Angeles nonstop".
There were also celebrations in the lounge with balloons in the colours of the American flag. Traditional cupcakes were also offered.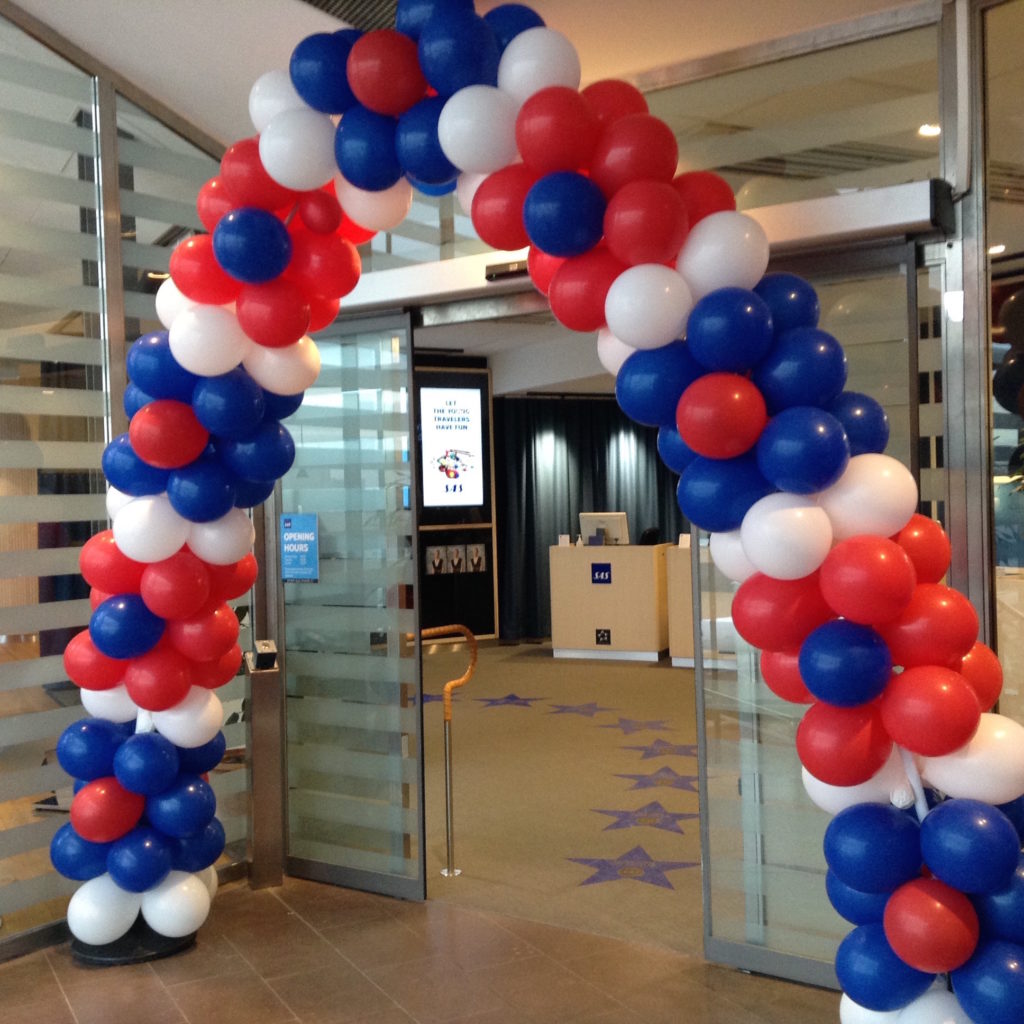 The route to Los Angeles has been operated in the past, in fact it was the very first SAS route to the United States which started in 1954. The route was back in the days an historical moment for SAS as it also made SAS the first airline to fly over the North pole.
At the gate SAS CEO Rickard Gustafson talked about the joy of reintroducing this historical route "between two highly dynamic and innovative regions in the world" before the ribbon cutting ceremony started and the route was formally inaugurated.
There will also be live streaming from the flight, available through social media.
The route will be operated daily with departure from Stockholm at 09.50 as SK 939 arriving in Los Angeles at 12.15. The return flight leaves Los Angeles at 14.15 as SK 940 arriving in Stockholm at 10.00 the following morning.
In Los Angeles SAS passengers get access to the Star Alliance lounge with a lovely outdoor terrace in the business lounge.