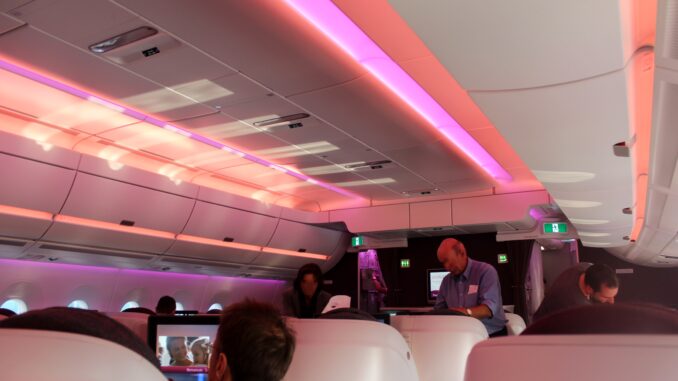 Two years ago I attended the inauguration ceremony in Doha, so it feels good to be back onboard the Qatar Airways Airbus A350, which for obvious reasons feels rather familiar. I really like the modern cabin design in business class, especially the mood lighting effects. Many of the design features are the same as on the Airbus A380, however there is no cocktail bar on the Airbus A350.
Qatar Airways was the launch customer of the Airbus A350 and the inaugural flight went from Doha to Frankfurt in January 2015. Nowadays many more airlines operate the Airbus A350 such as Finnair, Cathay Pacific and Singapore Airlines.
There are 36 seats in business class in the Qatar Airways configuration of the Airbus A350, nine rows in a 1-2-1 configuration. The same configuration as on the Airbus A380 and the Boeing 787 Dreamliner with four seats abreast.
One of the most visible differences between the Airbus A350 and the Dreamliner is the ceiling. On the Dreamliner, just like on most commercial aircrafts, the ceiling has a semi-circular shape. On the Airbus A350 the cabin is more like the shape of a box.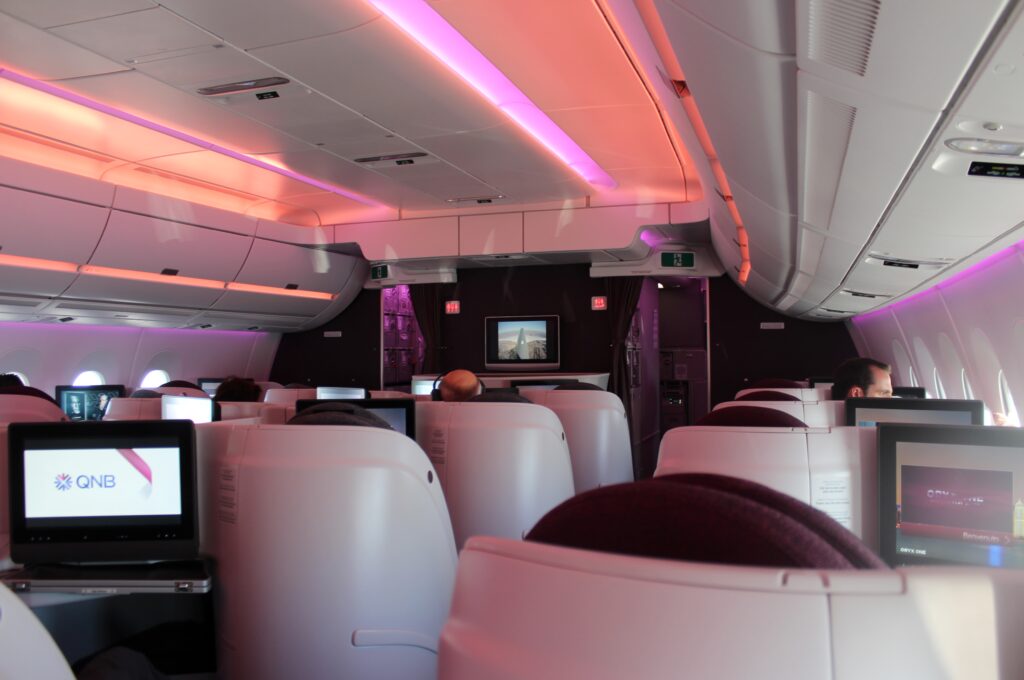 The business class cabin is divided into two cabins. There are five rows between door 1 and door 2, and in contrast to the Dreamliner there are another four rows behind door 2. So the business class cabin is larger on the Airbus A350 than on the Dreamliner with 36 seats instead of 22.
Just like on the Dreamliner there is also a small lounge area in business class next to door 2 and on the Airbus A350 this area is larger than on the Dreamliner with two buffet tables instead of one. Also the design is different, again in dark wood, and the buffet area has the dome-shaped ceiling, similar to the one at the bar area on the Airbus A380.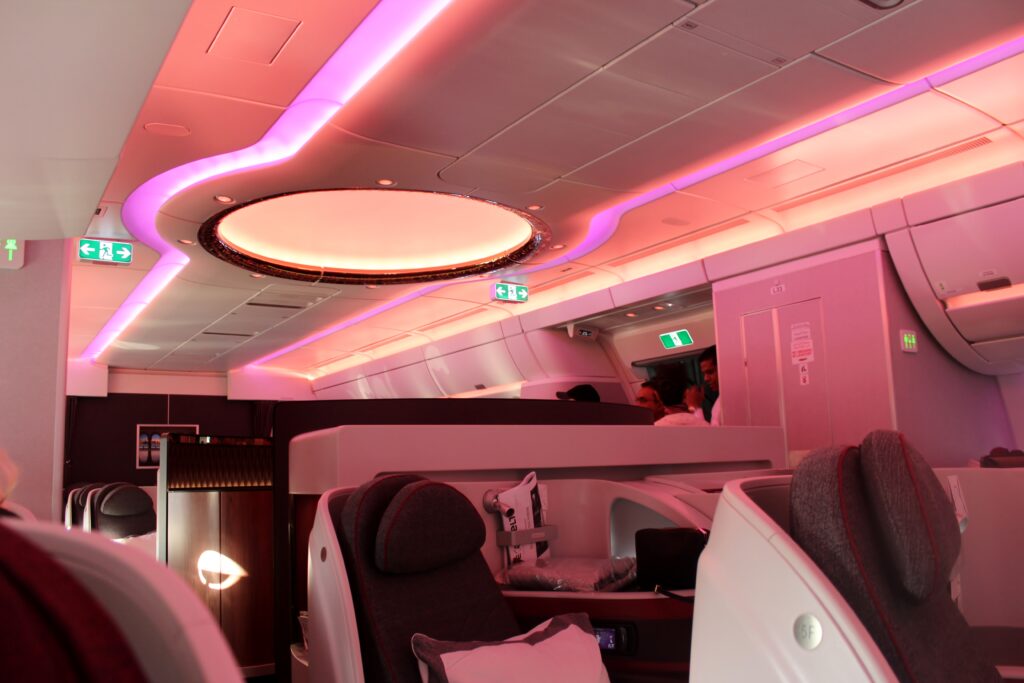 There are also electronic displays in the ceiling, to indicate when the seatbelts should be fasten and when electronic devices should be switched off.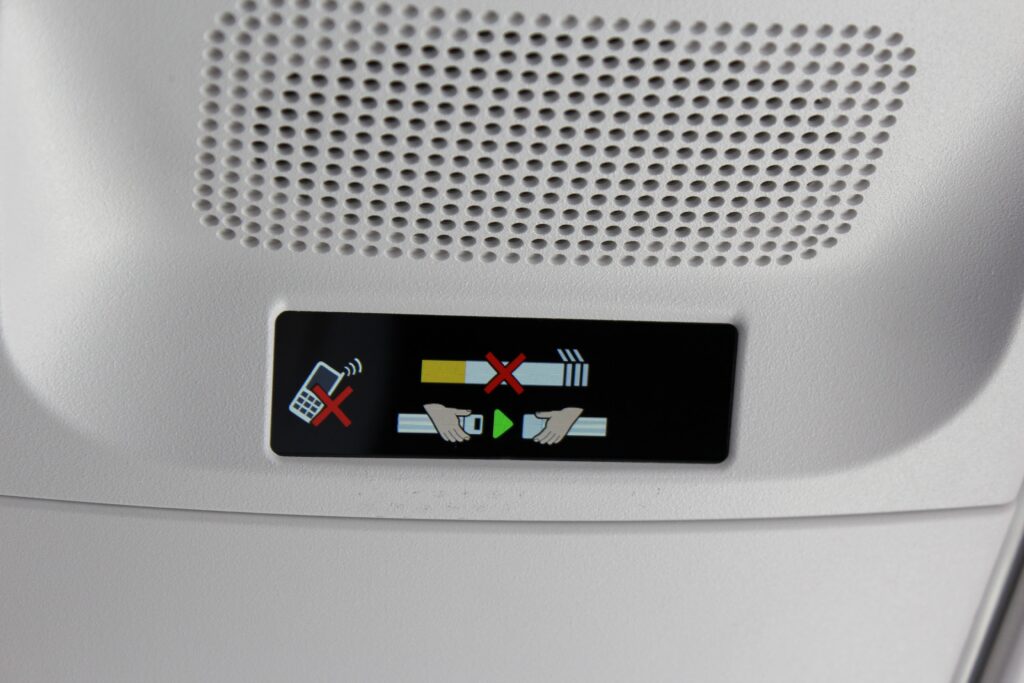 The seat is virtually the same as on the Airbus A380 and the Boeing 787 Dreamliner, but there are some minor differences in the cabin design with dark wood used for some design details. The seat pitch is 80 inches (203 cm).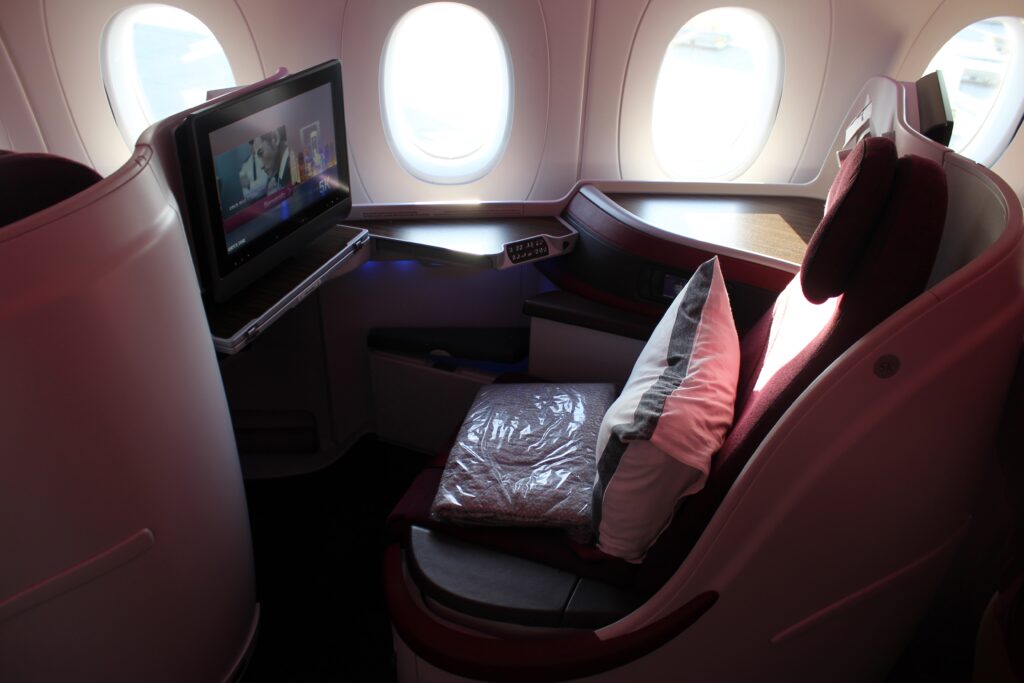 The screen is 17 inches with HD resolution and a full AVOD (Audio Video On-Demand) is available onboard, just like on all other Qatar Airways widebody aircrafts.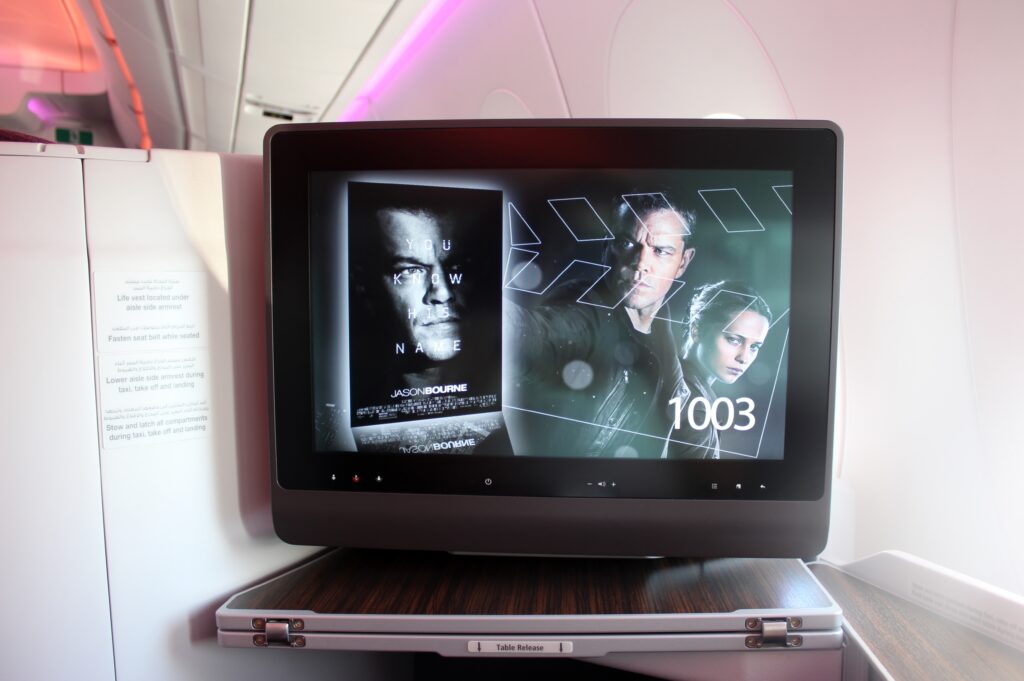 The seat functions are controlled using the control panel located next to the seat, very similar in design to the Dreamliner.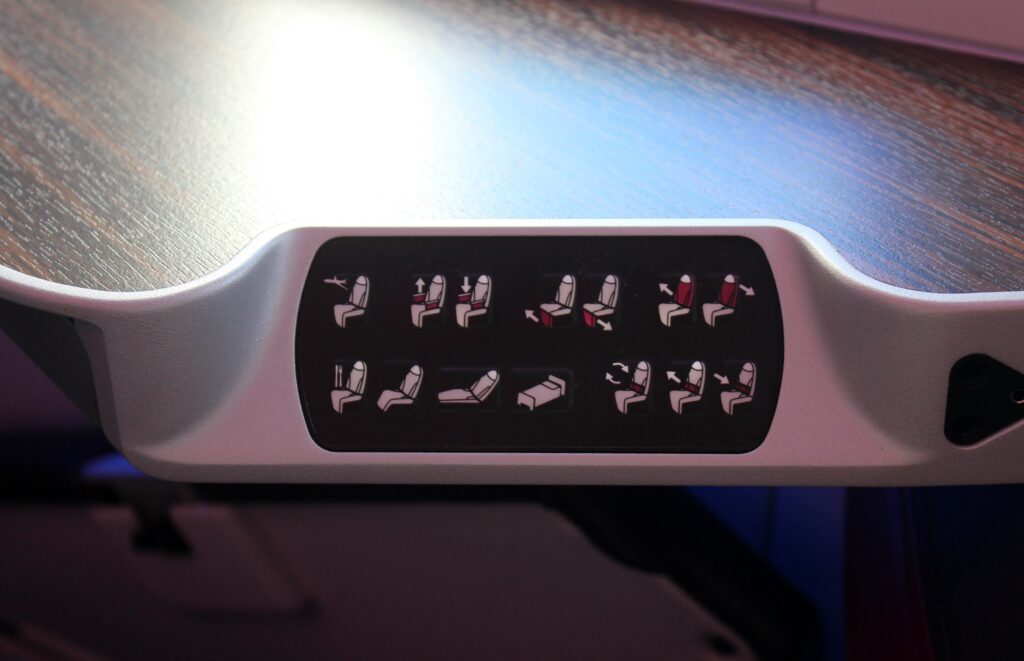 And for the records, this was the menu in business class for the morning flight from Doha to Frankfurt.