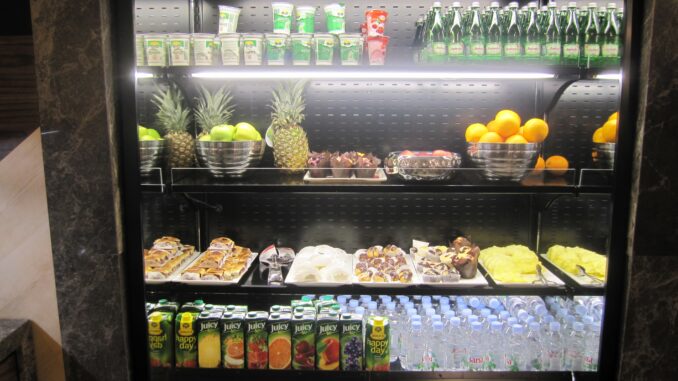 Where is it?

The Primeclass Lounge is located airside after security control and passport control in the international transit area. The entrance is opposite gate 23. The terminal is fairly small and compact and the lounge hard to miss.
There is no access to passengers departing on domestic flights since the international and domestic transit halls are separated.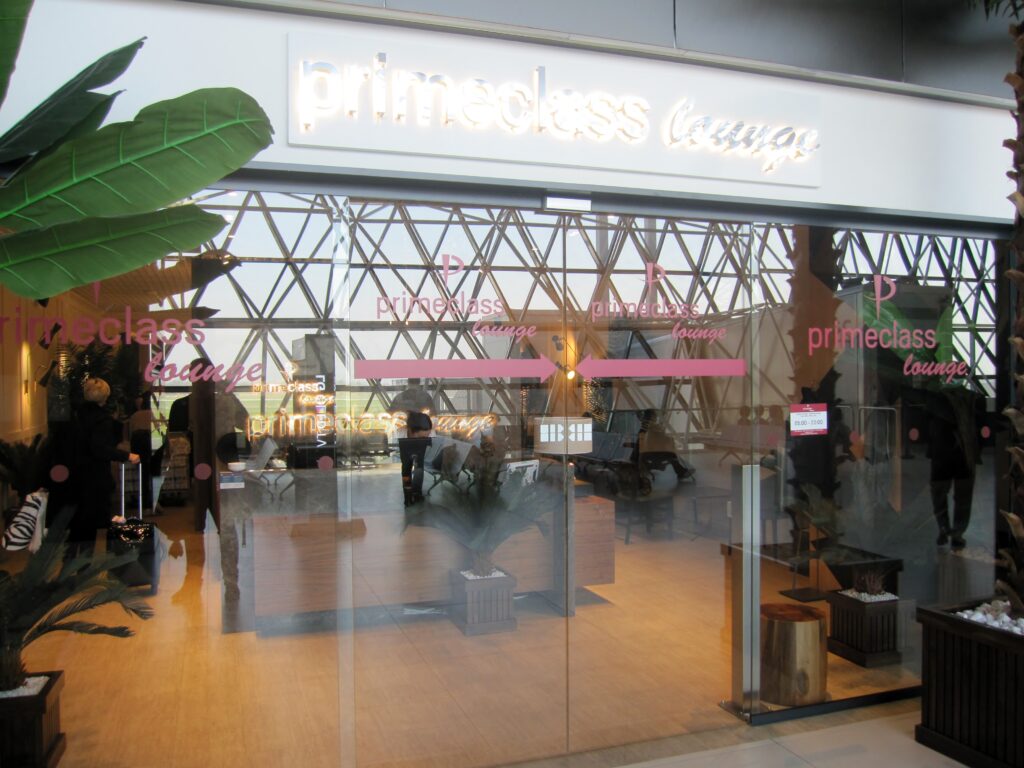 How do I get in?

This is the only lounge at the airport used by most full-service carriers from all alliances for their business class passengers and top-tier frequent flyers.
Among those airlines using the lounge are Croatia Airlines, Austrian, Lufthansa, LOT, British Airways and Qatar Airways.
It is also possible to pay to access the lounge and to use various lounge cards such as Priority Pass.
What's it like?
The lounge opened in March 2017 at the same time as the new airport terminal and just like the new terminal the new lounge is a complete breath of fresh air, especially compared to the old lounge in the old terminal.
The new Primeclass Lounge is in fact a delight to visit. It is very stylish but in a relaxed and cozy kind of way. It feels more like being in someone's home than in an airport lounge. A large a part of the interior is in wood while the walls are in white and most furniture in green, brown and black.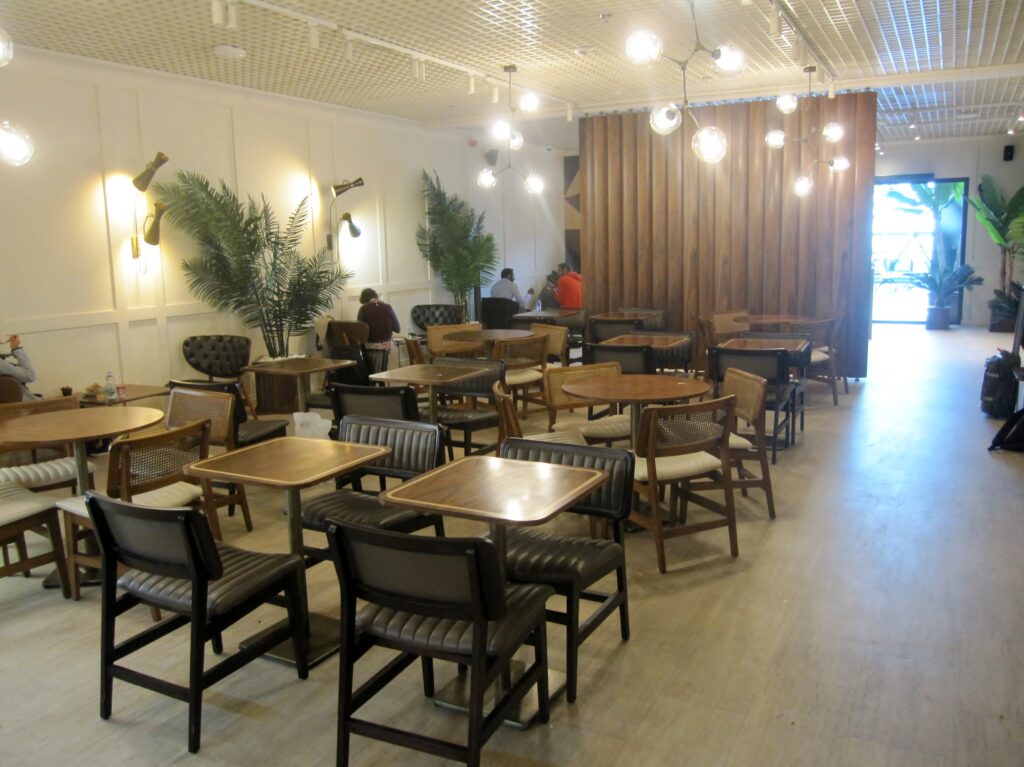 Immediately after the small lobby and reception area there is a large area with armchairs, a small dining area as well as the self-service buffet area.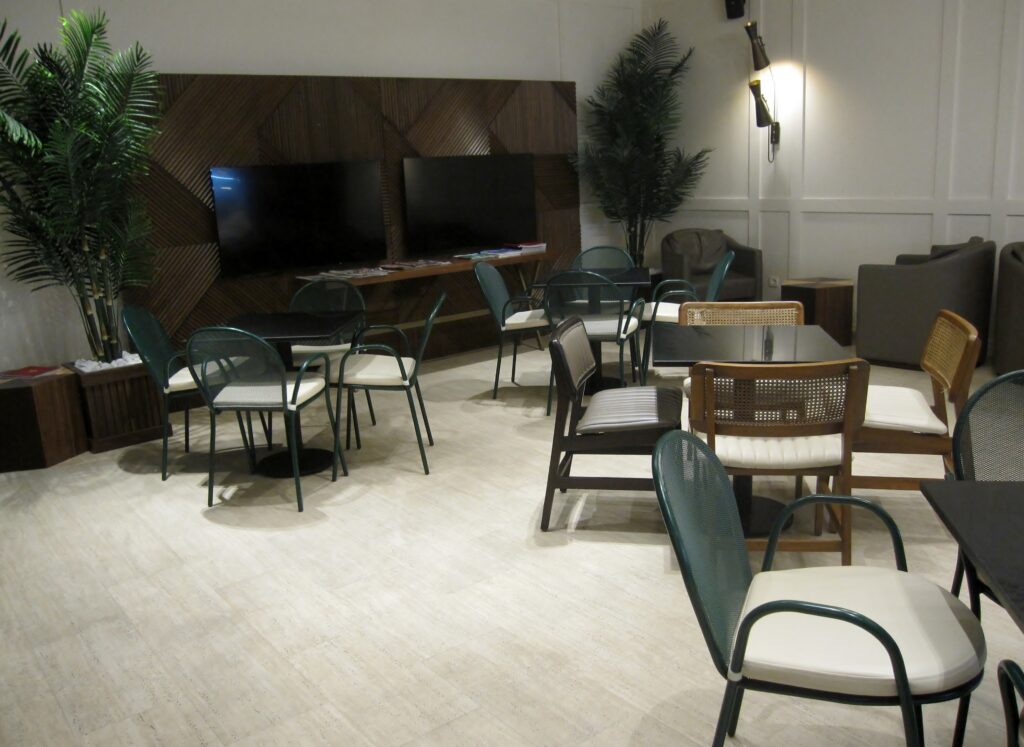 To the left of the reception desk there is another lounge area with the business centre, the massage chairs and some more seats. The lounge has a very relaxed and cozy atmosphere and they have done an excellent job with the interior, especially all the design details which are rather cool.
Food and drinks

Just like the rest of the lounge the self-service buffet area is very stylish, especially the snacks corner with exotic fruits as decoration.
There is no hot food available in the lounge but there is a rather decent selection of sandwiches.
And in the snacks corner there are some decent berry muffins, desserts and fresh fruits.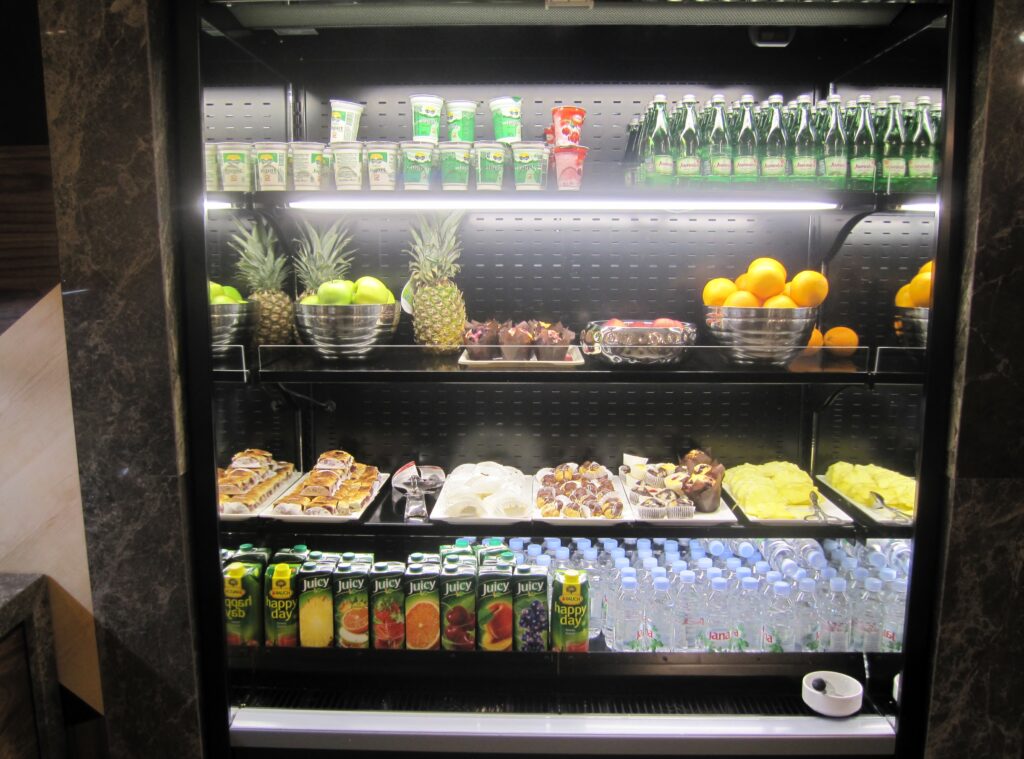 Juices and soft drinks are available from the snacks corner while there is a separate table with the alcoholic drinks and the coffee machine.
There is red and white wine available, both Croatian brands of course, and also a standard selection of spirits, including a few local brands.
There is also a second snacks area next to the massage chairs with a coffee machine and some cookies.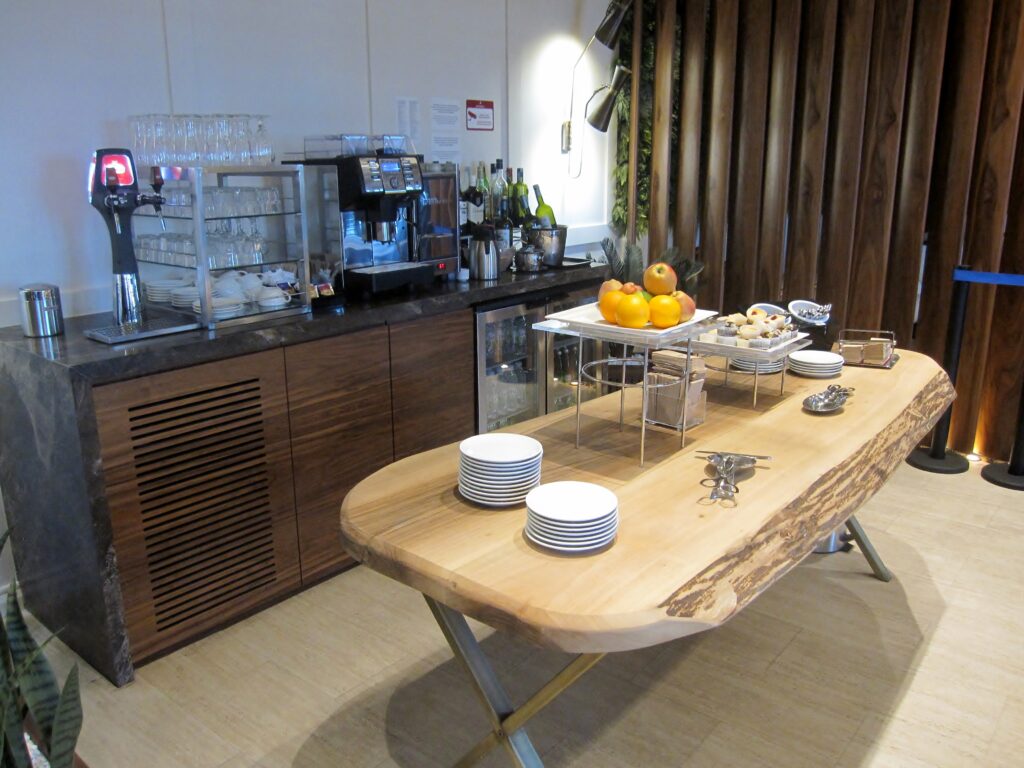 Facilities

Free Wi-Fi is provided and there is a business centre with work desks and internet computers. There are restrooms available but no showers.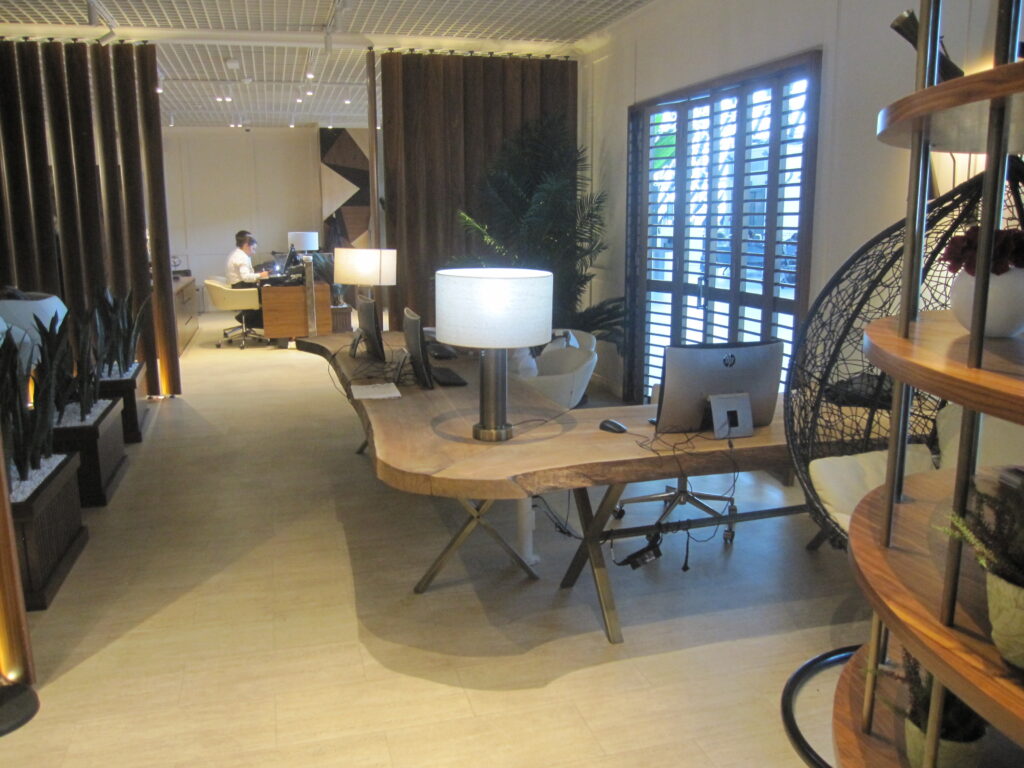 Anything else not to miss?
And possibly the best part of the lounge, there are massage chairs, three in total. And rather decent ones and they all face a living wall with plants. A very relaxing experience if you have some time to kill, and of course assuming you find one which is available. And it should be mentioned they are free of charge to use.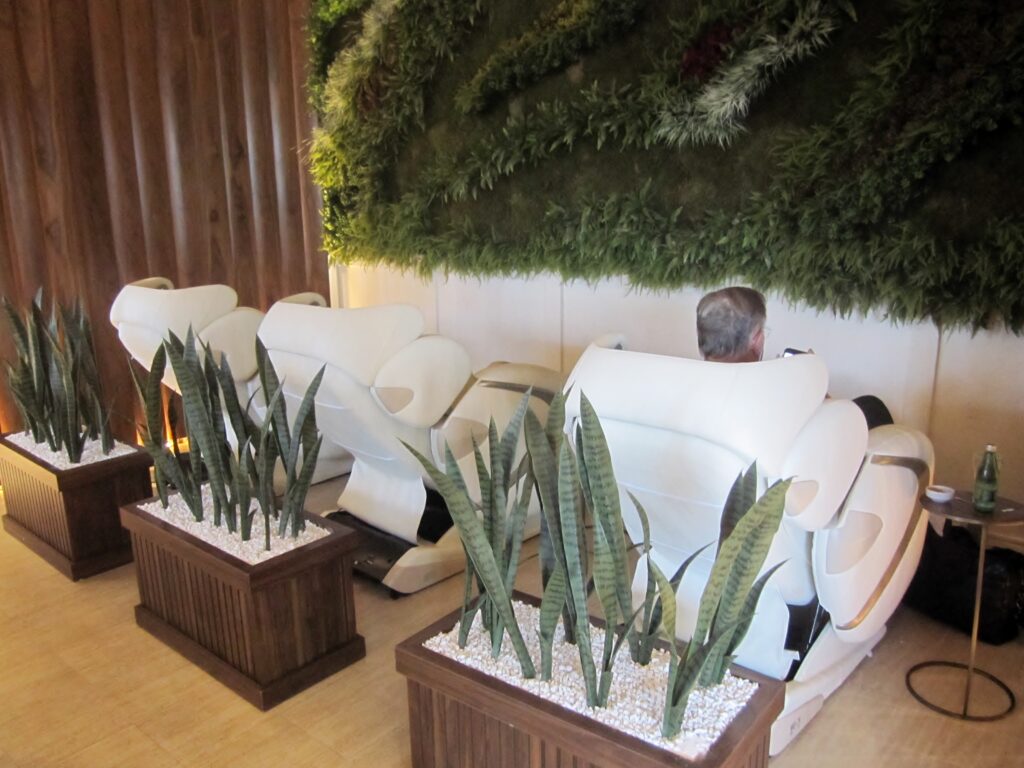 Final impression

A surprisingly pleasant lounge. A very stylish but also very relaxing and cozy atmosphere and although there is no hot food there is at least a decent selection of snacks and desserts. And a big plus for the massage chairs.