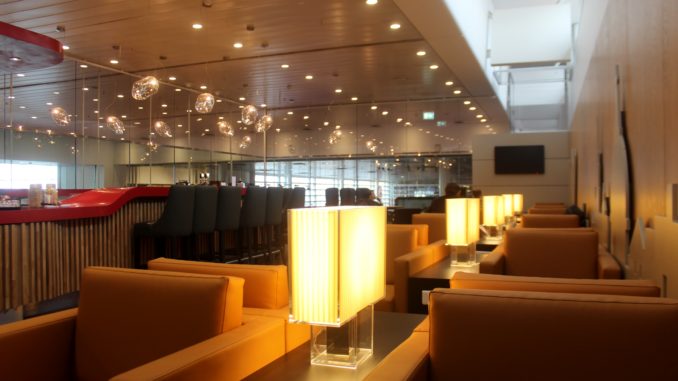 Where is it?

The Primeclass Lounge is located in the non-Schengen transit hall in concourse D. If starting your trip in Copenhagen or connecting from a Schengen flight, pass through passport control and then turn left and take the escalators upstairs and follow the signs for gates D101-D104. The entrance is on the left hand side and is impossible to miss.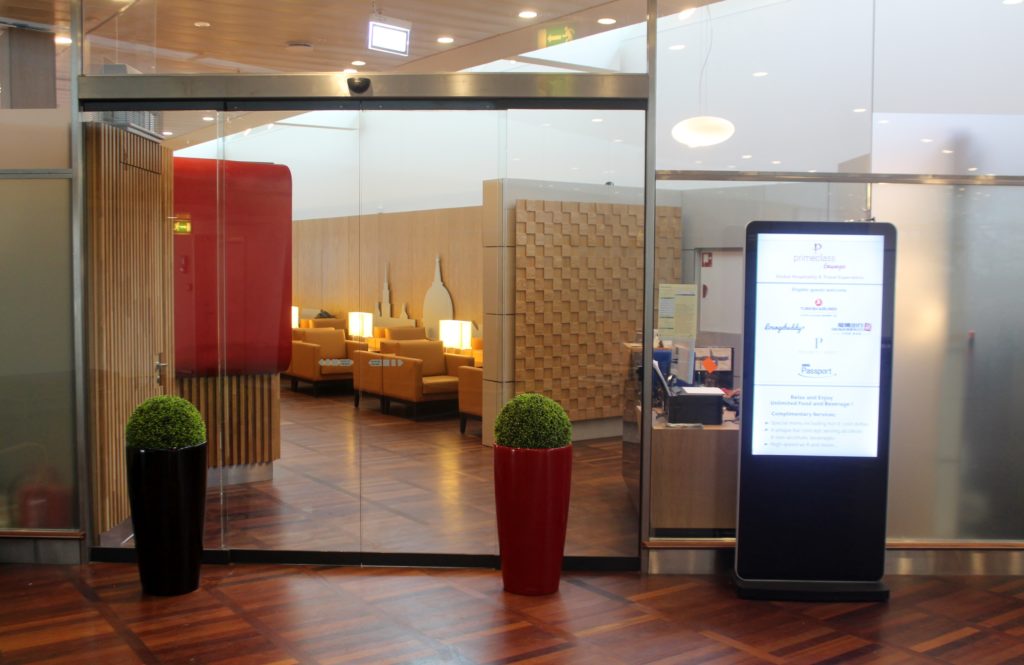 How do I get in?

Currently Turkish Airlines seems to be the only airline which has contracted the lounge, although of course this could change in the future.
It is also possible to enter using various lounge schemes such as Priority Pass and Dragonpass.
What's it like?

The lounge is small and easily the smallest lounge at Copenhagen airport but the concept and the service well make up for the small size.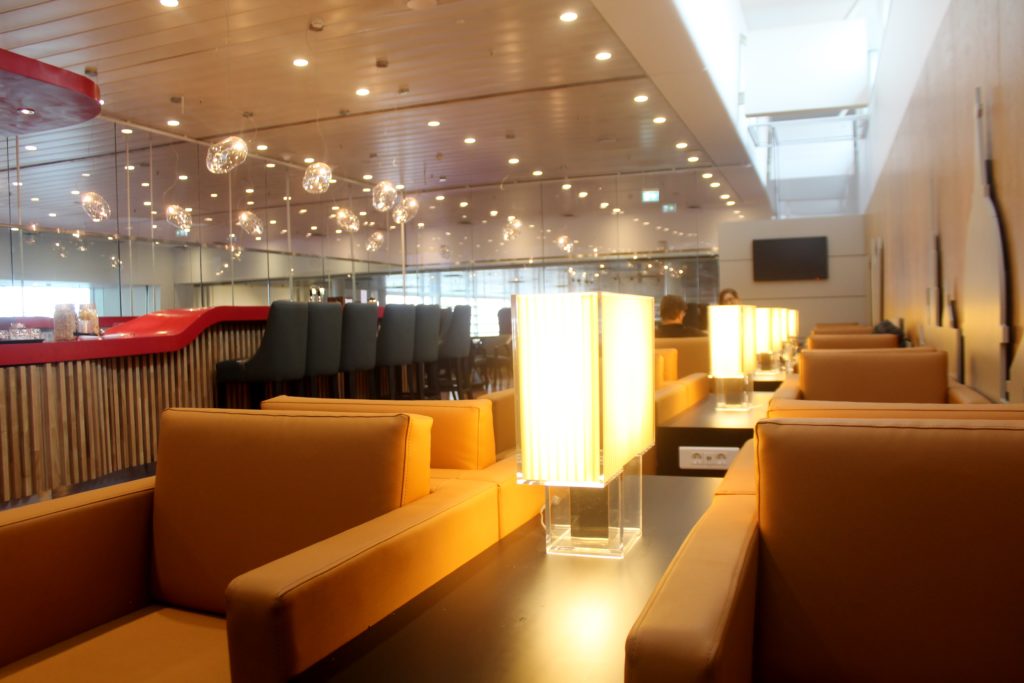 The lounge is basically just a small room with seating for no more than about 30-40 guests. Although the lounge is located in the non-Schengen area it actually overlooks the Schengen transit hall and there is also a very limited view of the apron.
The interior is quite modern with beige armchairs and the rest of the interior in wood, black and red.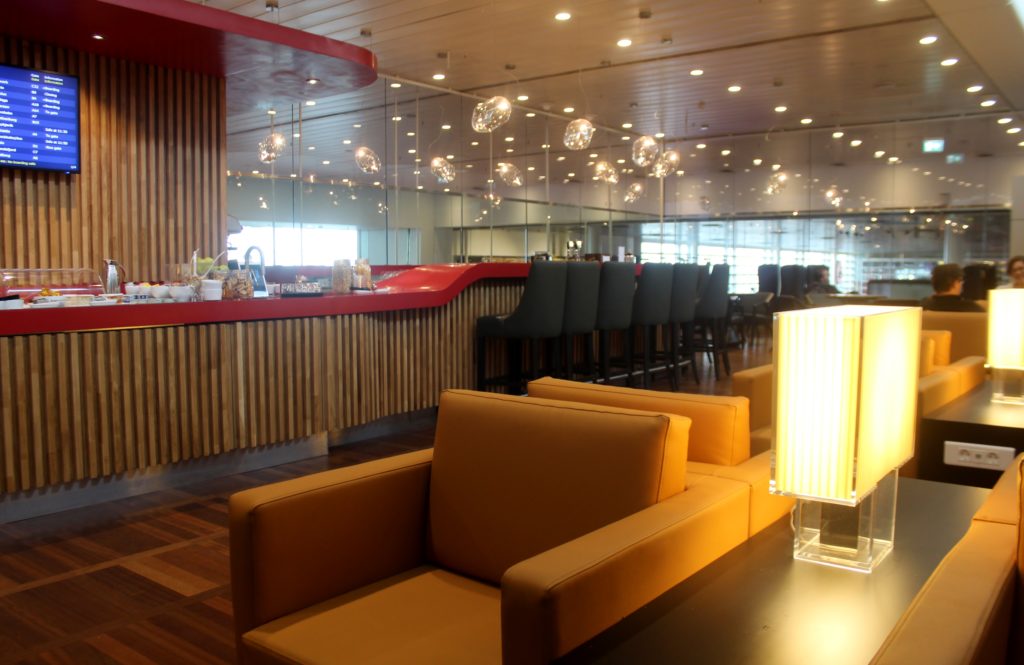 Food and drinks

There is a self-service buffet area just after the reception which is surprisingly good for such a small lounge.
The selection obviously varies depending on the time of the day but during this morning visit they had a rather decent breakfast buffet with both a cold continental breakfast with sandwiches, pastries, cereals and yoghurt and some hot food including breakfast sausages and scrambled eggs. Hot food is also offered later during the day.
All drinks are available at the manned bar and this is a very nice aspect of the lounge which is also advertised on the sign outside the lounge. During the visit all newly-arrived guests were welcomed by the bartender and then immediately asked if they wanted something to drink.
At the bar you can order freshly-brewed coffee, tea, beer and wine (two reds and two whites). There are also spirits available and the bartender will happily mix a cocktail. Some soft drinks, including juices, are available for self-service.
Facilities

Free wireless internet is available as well as some newspapers and magazines. Given the small size there are obviously no showers.
Final impression

A small but quite impressive lounge, especially considering the size. Nice interior, a surprisingly good selection of food and snacks with some hot options, and a manned bar with a friendly and helpful staff.