Early morning in the Lufthansa Senator in Munich. I stayed overnight at the Hilton hotel, just a stone's throw from terminal 2, however as the rate did not have breakfast included and since I had access to the Lufthansa Senator Lounge as a Star Alliance gold cardholder I decided to skip breakfast at the hotel to have it in the lounge instead.
I have been a regular visitor to Lufthansa lounges for 15 years and I am impressed by now the selection of food and drinks has improved in the Senator Lounges during recent years, and also the quality of it. And in the Frankfurt and Munich lounges in particular.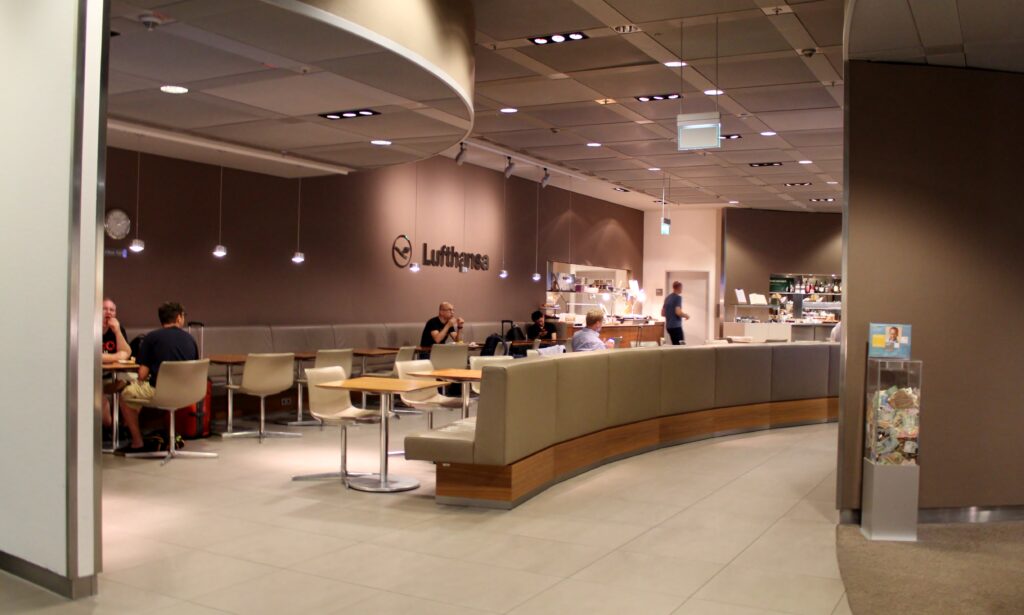 The breakfast spread in the lounge this morning is impressive for an airport lounge and there is really nothing missing. In fact it offers far more than I would have expected from a Star Alliance gold card lounge that is not a first class lounge.
There is both natural and flavoured yoghurt, porridge and fresh fruits. Also milk and different types of cereals.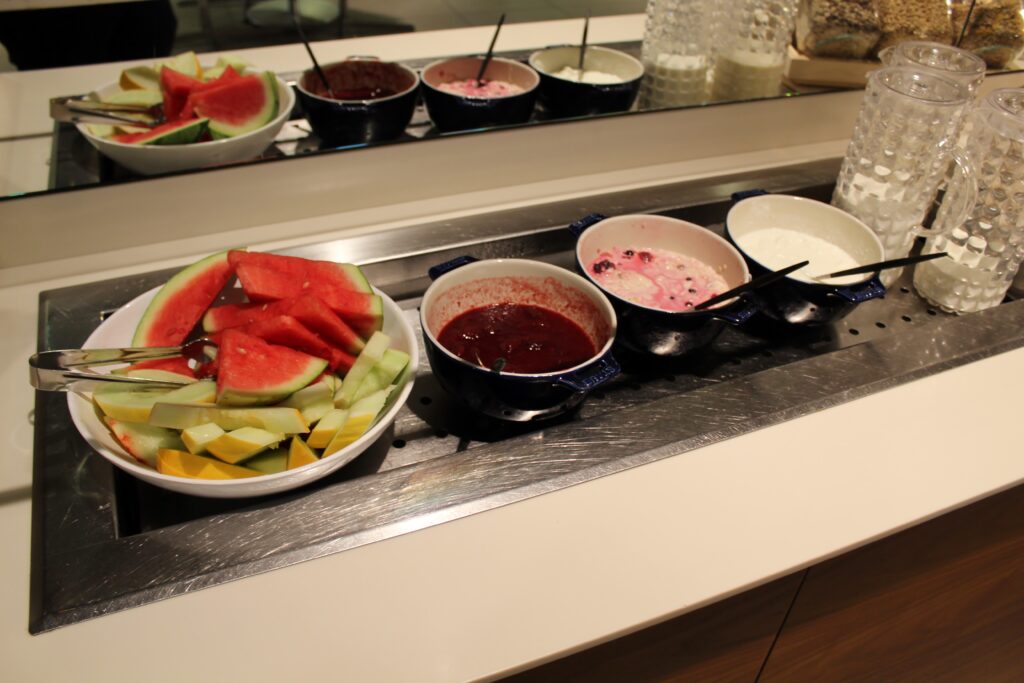 The hot dishes include hash brown, scrambled eggs, hard-boiled eggs, beans, tomatoes and sausages.
There is also a selection of cold cuts, including different types of German ham and cheeses. And of course various types of bread rolls, pastries and muffins. And although coffee, tea, juices and soft drinks are naturally available you can also have beer, sparkling wine and spirits already in the morning, if you prefer so.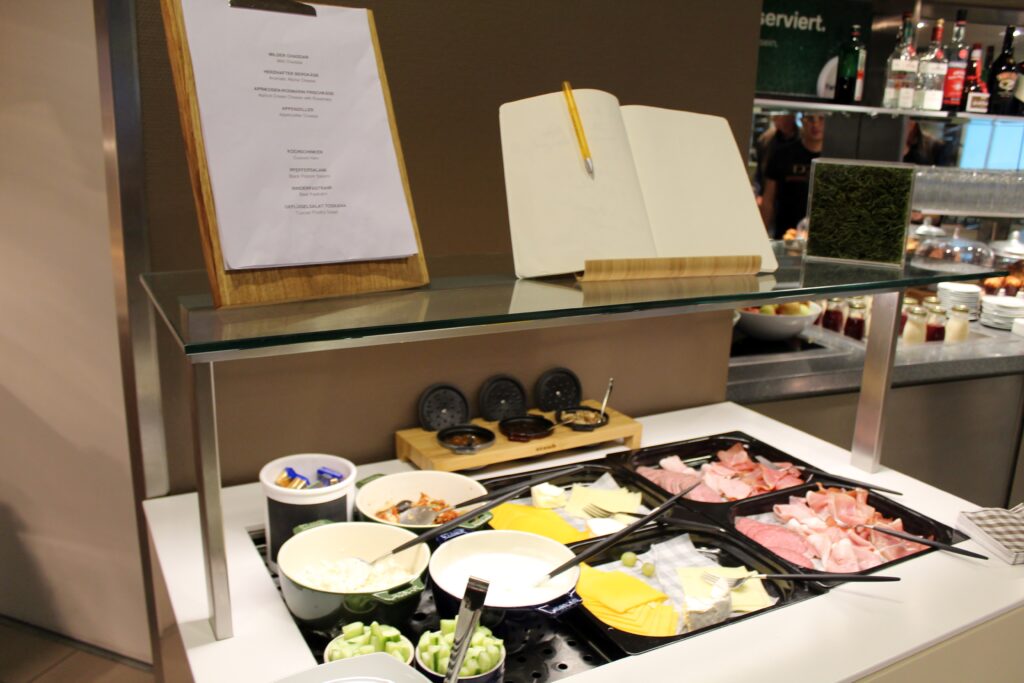 And this is what my breakfast looked like. Certainly nothing to complain about.