Cathay Pacific has released the first photos of the new and fully refurbished The Pier Business Class lounge in Hong Kong, to complement the new The Pier First Class lounge. Just like before the lounge is located in the north west concourse close to gate 65.
The new lounge measures 3306 sqm and has been expanded with around 1000 sqm compared to the old lounge. There is now seating for approximately 550 guests.
Just like the other new Cathay Pacific lounges which have opened in the past few months the new The Pier business lounge has been designed by London-based StudioIlse, led by desginer Ilse Crawford. It is same design available at a number of new Cathay Pacific lounges including Manila and Taipei.
The new and innovative aspect about the lounge is that it is divided into a "fast lane" and a "slow lane", basically catering for guests who either want to make a quick visit and who do not mind plenty of people and a higher noise level, or to those who plan to stay a bit longer in the lounge and want some peace and quietness.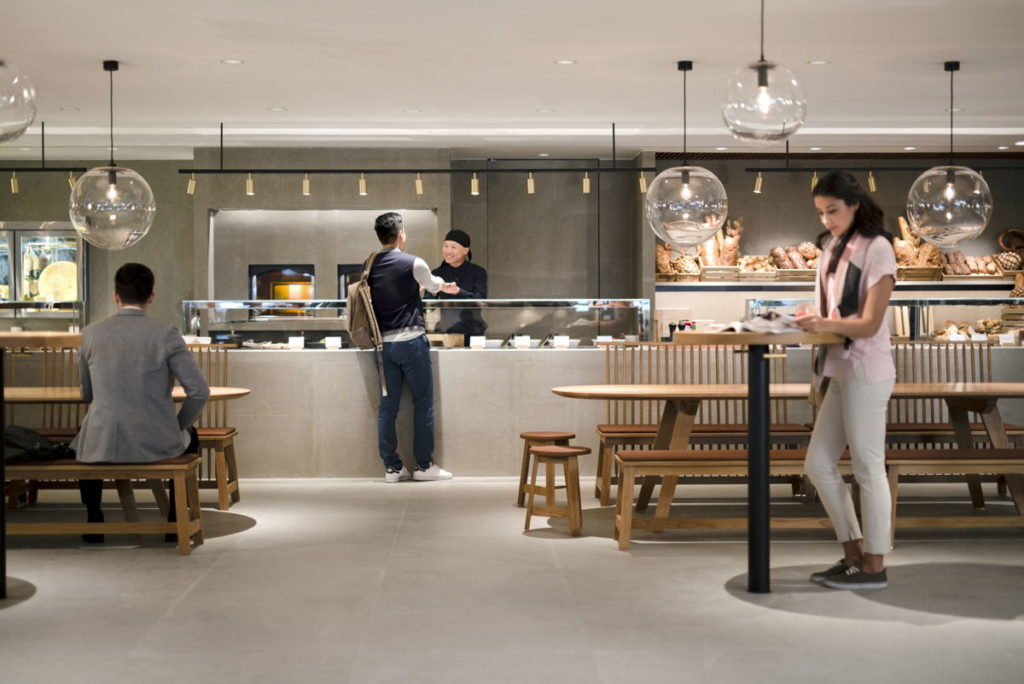 The "Fast Lane" has The Food Hall with food and snacks for self service with inspiration from street food carts around Asia, as well as the signature The Noodle Bar with noodle dishes made-to-order.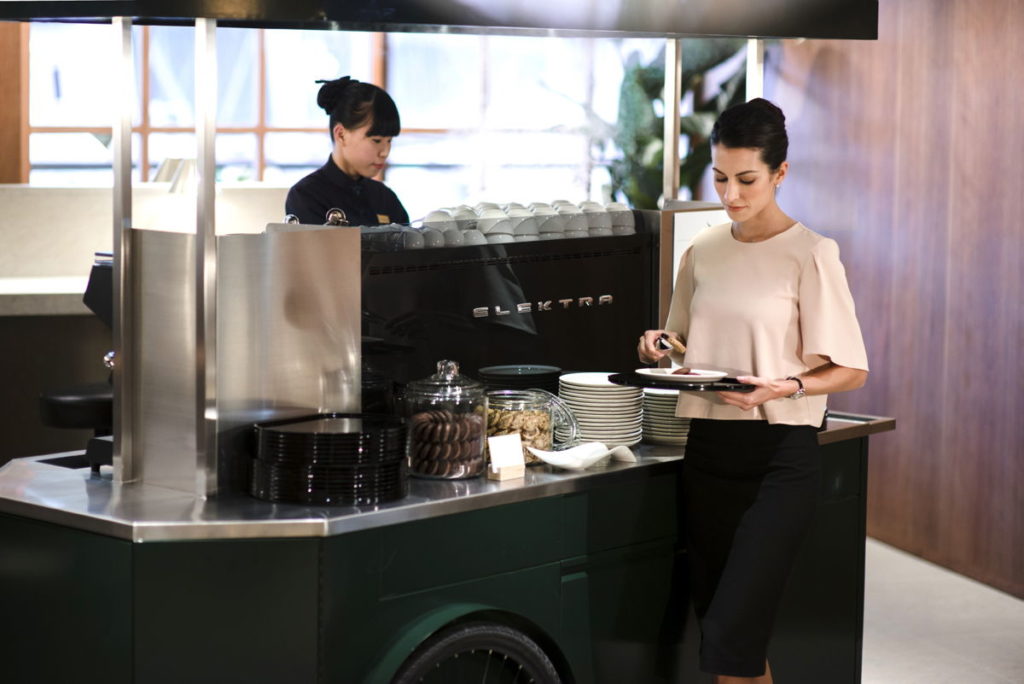 The "Slow Lane" is located along the windows facing the apron and offers the signature Cathay Pacific Solo Chairs with individual reading lamps and side tables.
Another new feature in the lounge is The Tea House, a quiet space focusing on the wellbeing of the guests with a wide selection of teas served by a tea specialist.
The Pier Lounge also offers fourteen shower suites and a relaxation room.
Access is provided to Cathay Pacific, Dragonair and OneWorld first and business class passengers and OneWorld Sapphire and Emerald members travelling on any of these airlines. Naturally first class passengers and Emerald members also have access to The Pier First Class Lounge.