Where is it?

The Sofitel Lisbon Liberdade Hotel is located in downtown Lisbon on Avenida da Liberdade, just a short walk from shopping, restaurants and sights in Baixa. Lisbon Portela airport is located very close to the city centre and can be reached in just about 15 minutes by taxi in case of good traffic conditions.
The arrival experience

I arrived around 8 pm in the evening and stepped into the small lobby. The hotel is significantly smaller than many other Sofitel hotels and feels more like a small boutique hotel. The check-in process was correct but also friendly and efficient. I was told I had been upgraded to a Luxury Room thanks to my gold card and also received a drinks voucher for a beer, a glass of wine or a non-alcoholic drink in the bar.
The room

My Luxury Room was located on the fourth floor and consisted of a small hallway with the bathroom on the left hand side followed by a corridor leading to the bedroom. Larger than a standard room and quite spacious.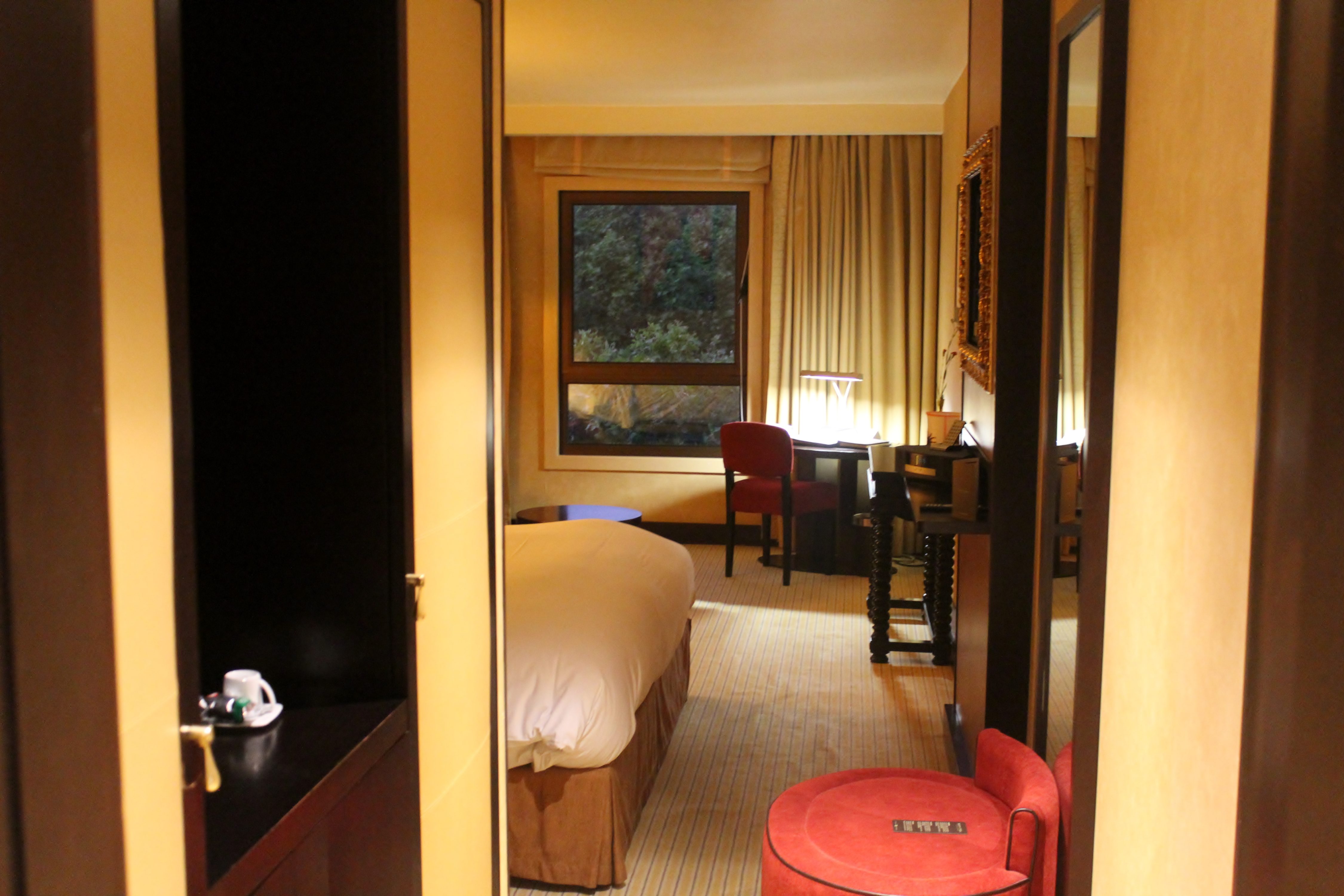 The room had a large king-size bed, two armchairs, a work desk and a TV cabinet. On the desk a small welcome gift was waiting with three delicious pastries and a welcome letter from the hotel manager. The room faced Avenida da Liberdade, one of the main avenues, but unfortunately most of the view was blocked by some large trees.
The bathroom was quite small with a bathtub, wash basin and a toilet and with the usual Sofitel toiletries from Hermès, which are quite nice. There was also a bathrobe waiting on the back of the bathroom door.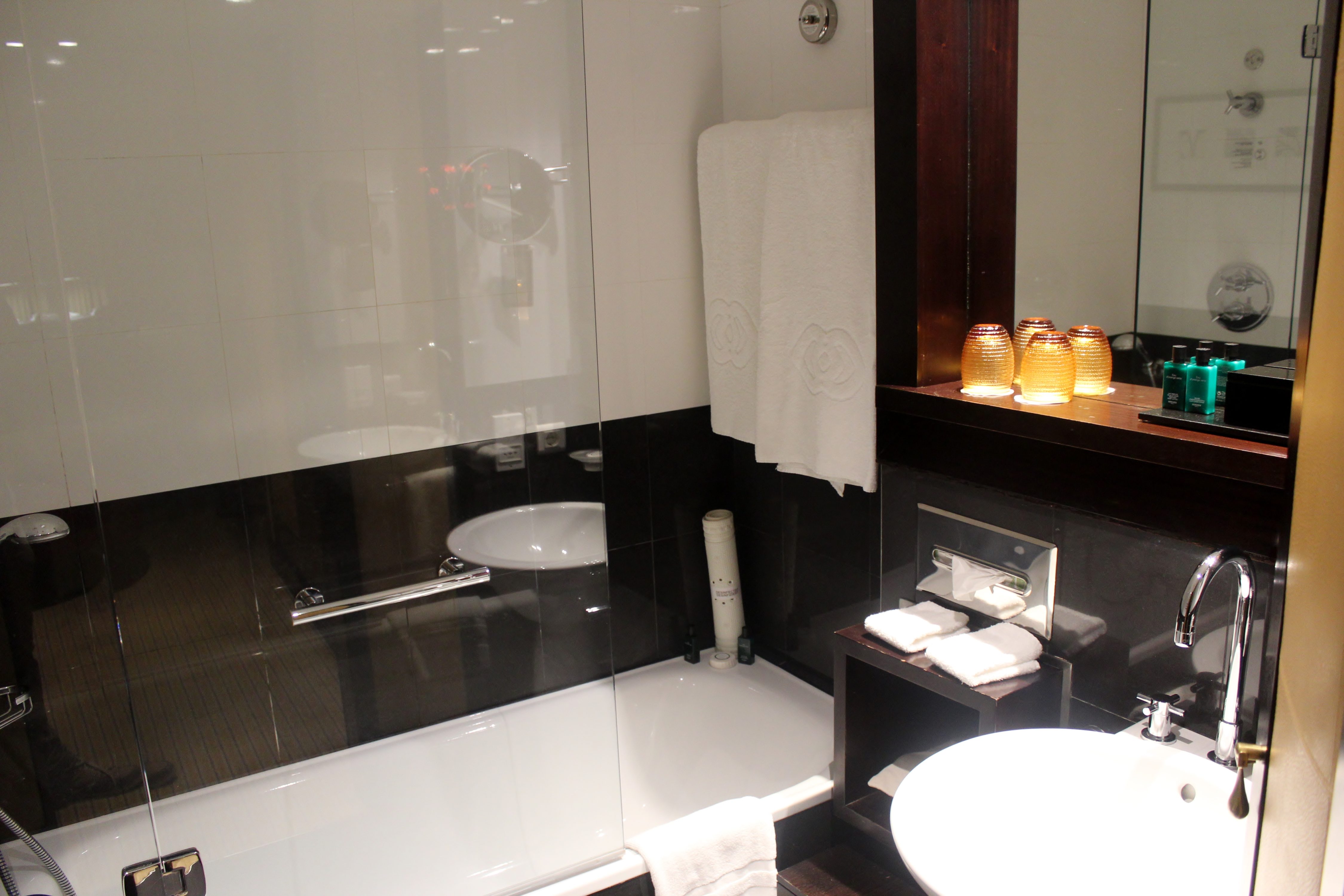 The hotel is fairly small for a major hotel chain like Sofitel with only 163 rooms and has quite an intimate feeling to it. It also has a few nice design features, like the small lounge area next to the lift on each floor with artistic pictures, lamps and vases.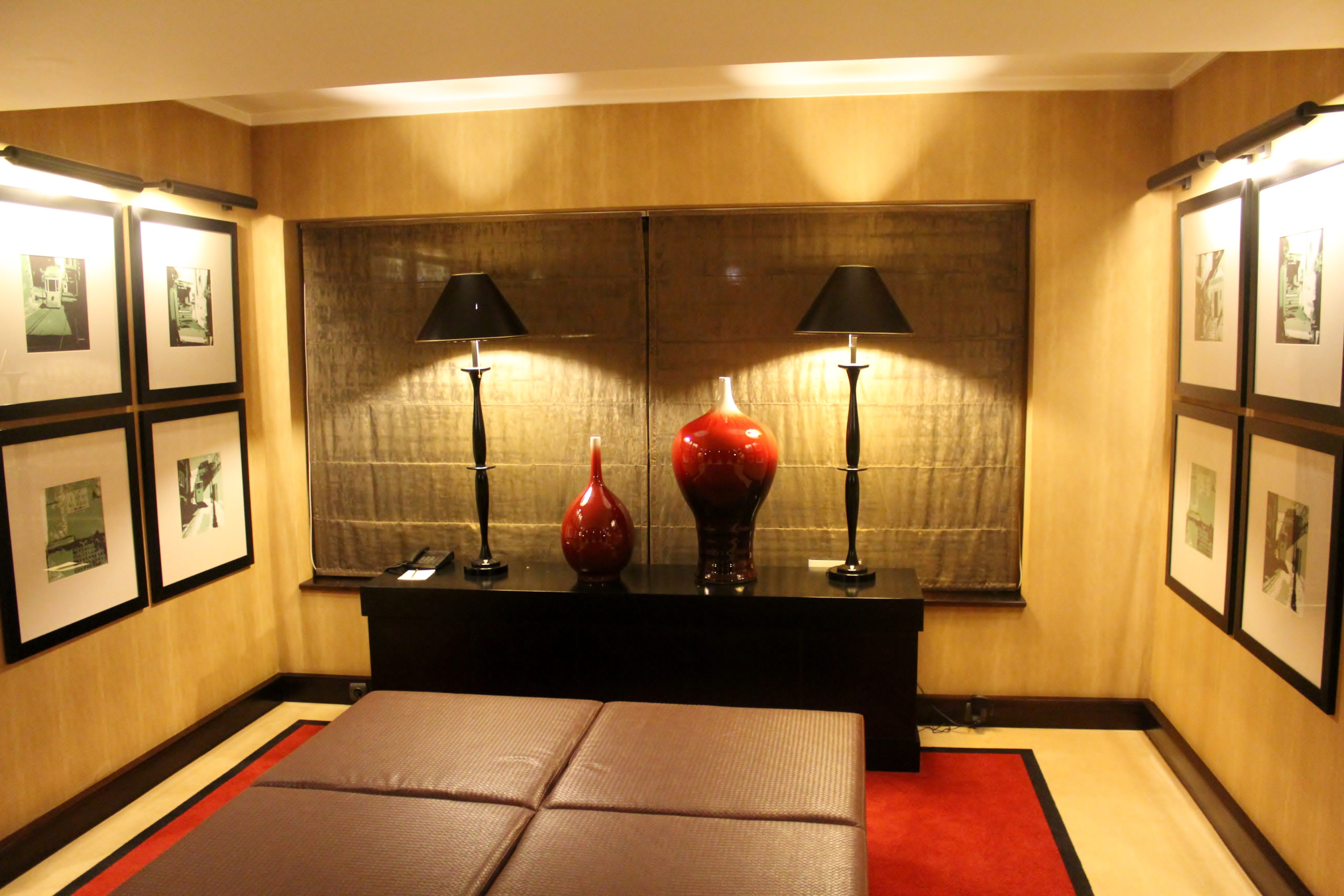 Food and drinks

There is a bar located next to the lobby on the ground floor called Intra-Muros Bar, rather nicely decorated with a library and different seating areas. They offer a large selection of wines, cocktails and spirits but also has port wines as a speciality. Later in the evening I visited the bar to use the drinks voucher I received at check-in.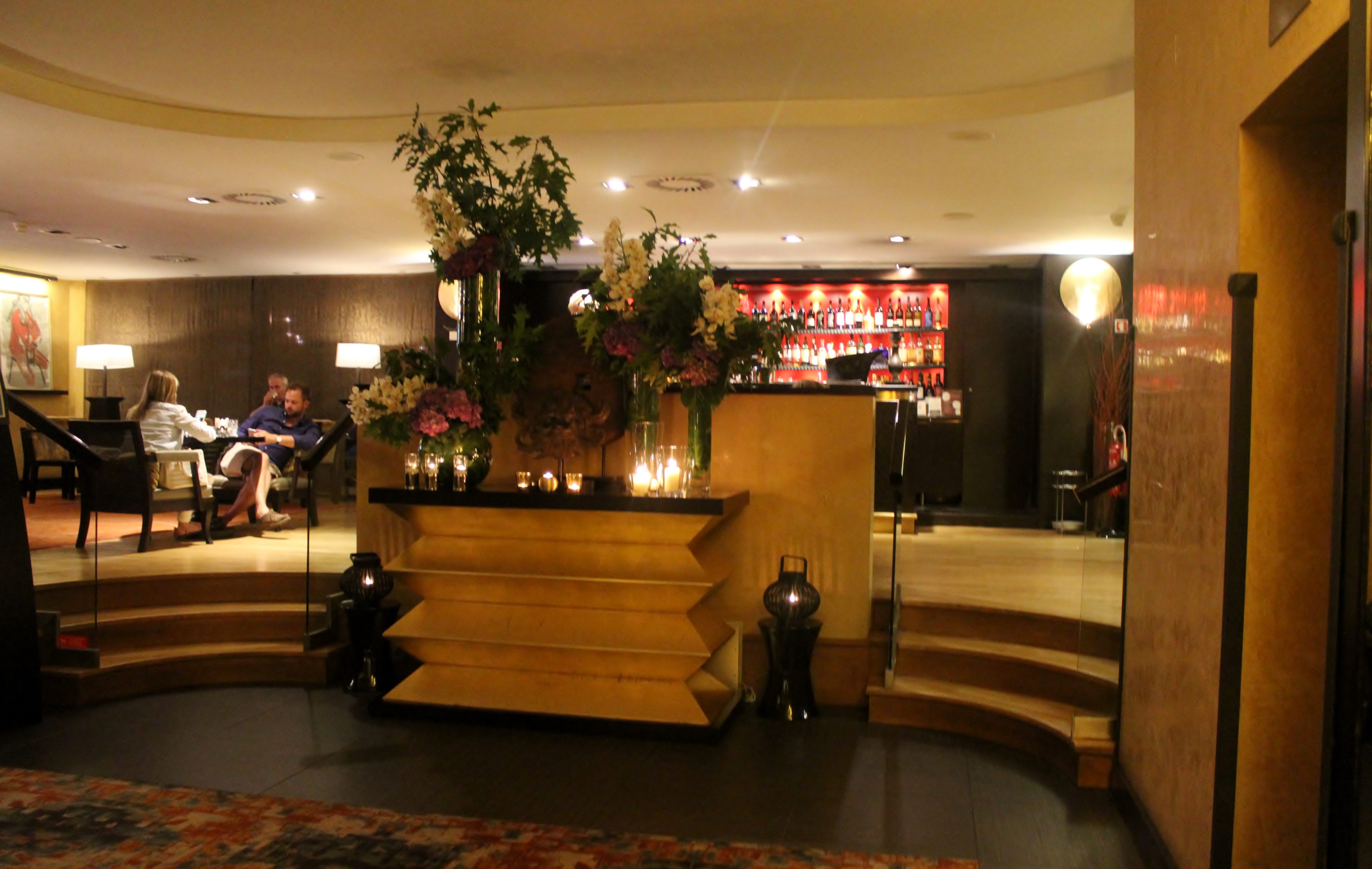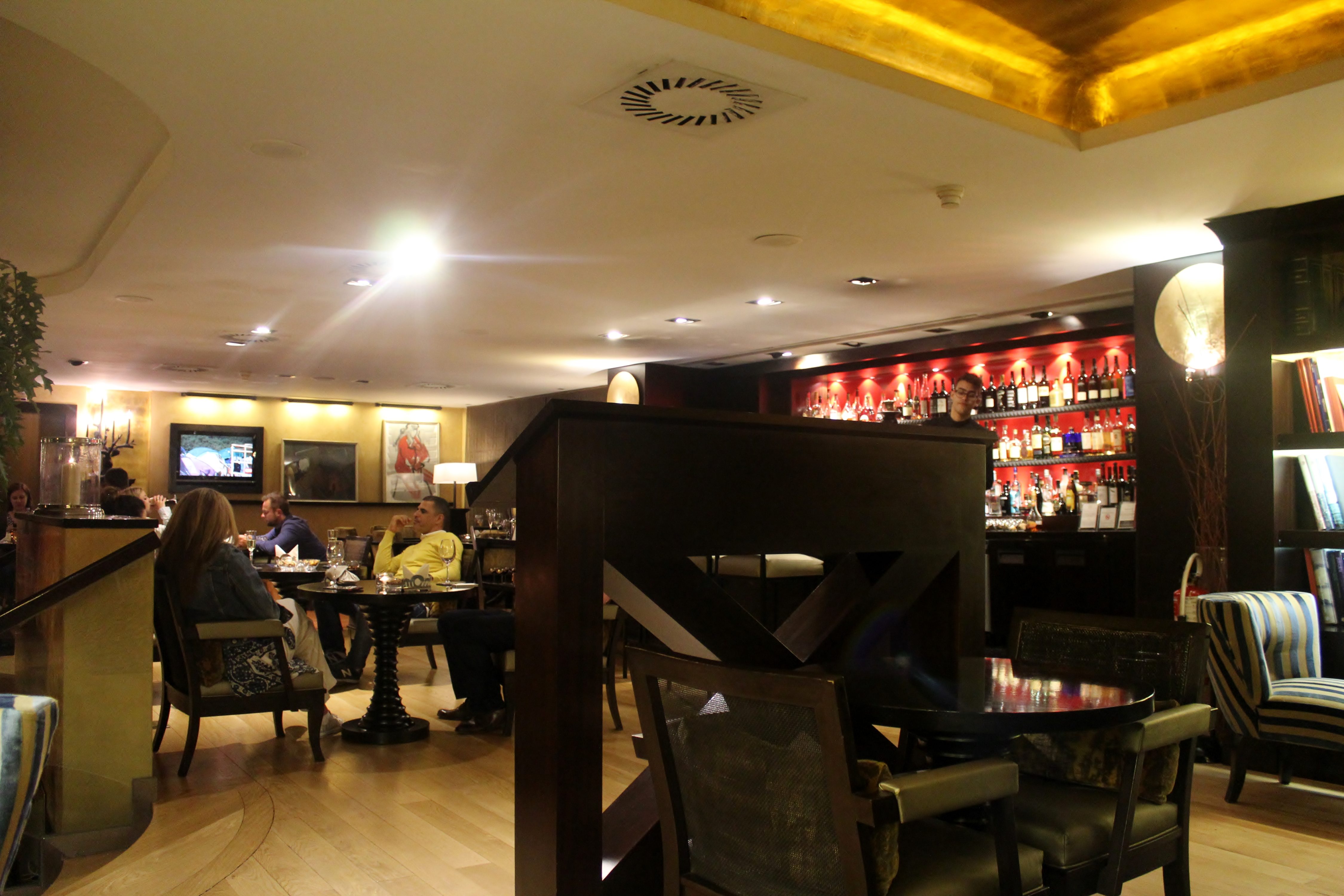 The hotel also offers a restaurant, the AdLib restaurant which also has an outdoor terrace. The restaurant specialises in French and Portuguese cuisine.
Other facilities

There is a small conference area with nine meeting rooms, a business centre and a small fitness centre. Free wireless internet is available in both rooms and public areas.
Service

Friendly and helpful staff throughout the hotel with friendly and efficient service at the front desk. Also requests were immediately taken care of such as arranging a taxi.
Breakfast

Breakfast was served in a separate restaurant in the basement. A smaller continental breakfast was available from a buffet area while hot dishes such as pancakes, scrambled eggs and bacon could be ordered from a menu, at an extra charge. OK, but nothing extraordinary.
Final impression

A small boutique-style hotel in downtown Lisbon with an excellent location and friendly service. The hotel is small and the facilities somewhat limited, but overall good value for the money paid.