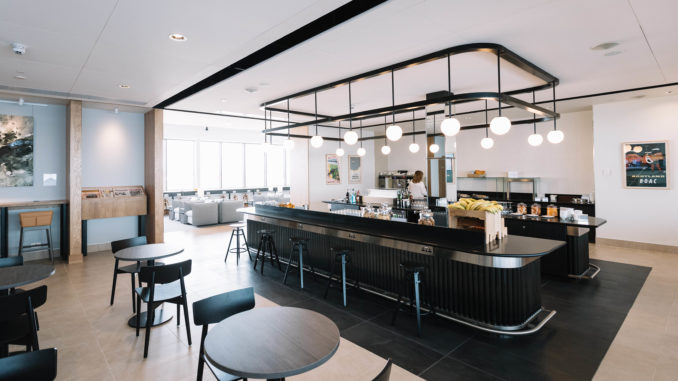 British Airways today opened its brand new lounge at Aberdeen airport. The old lounge closed a year ago and during this time British Airways premium travellers have been directed to the Northern Lights Lounge.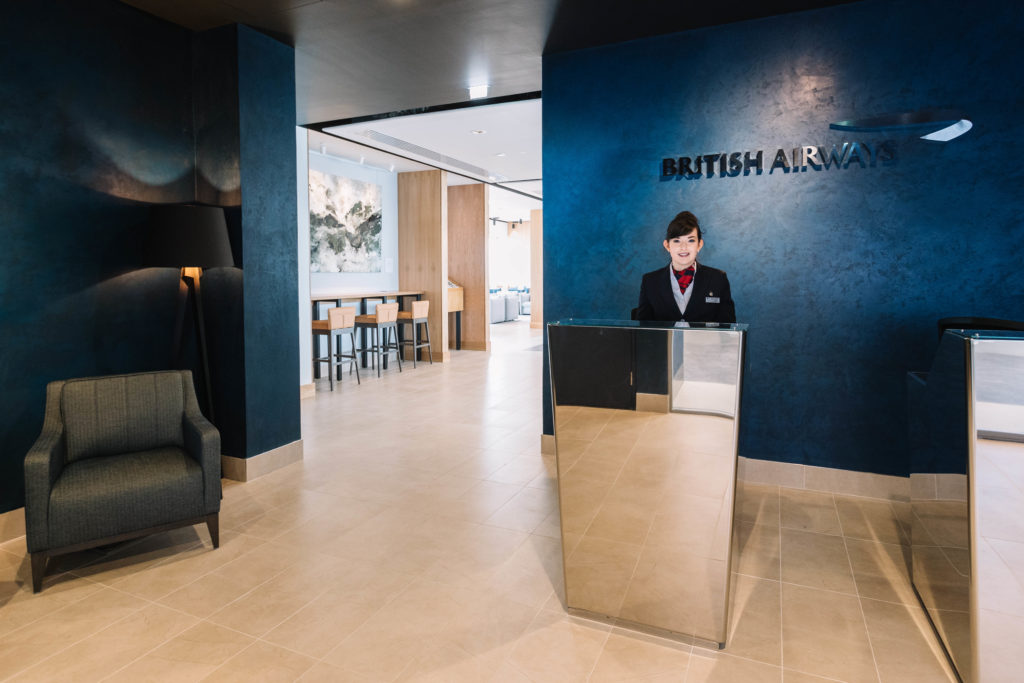 The new lounge measures 380 sqm and has the latest British Airways lounge design, similar to the one which recently opened at Rome Fiumicino airport.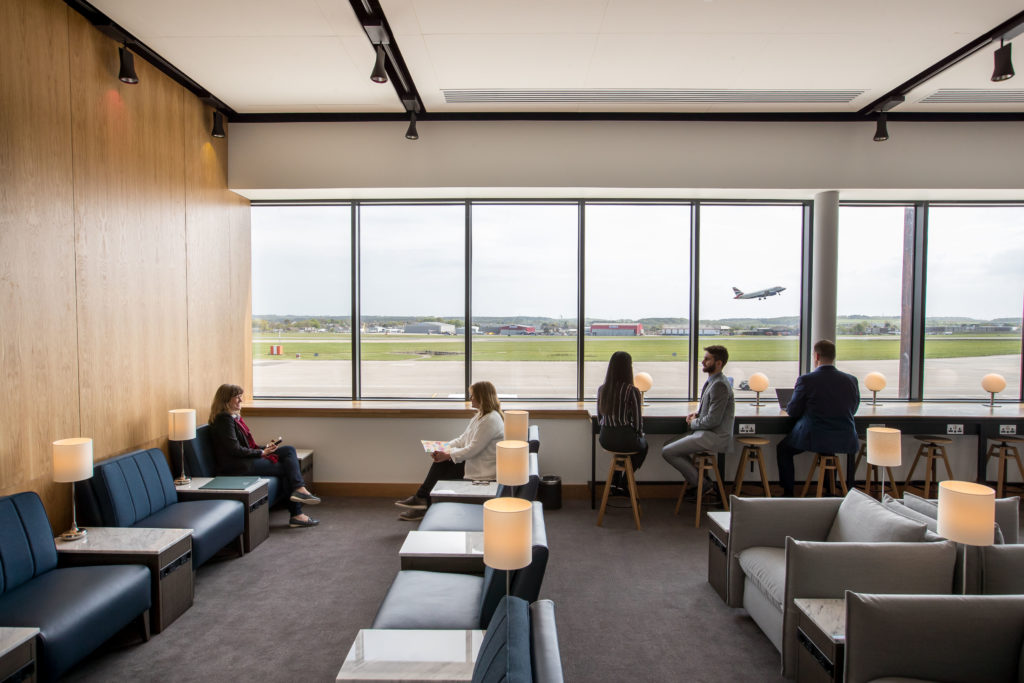 The lounge has the new signature granite topped bar with a good selection of drinks for self service. There is also local artwork, including "The Long Winding Shores" by Maddie Rose Hills inspired by Kinlochewe in the Scottish Highlands.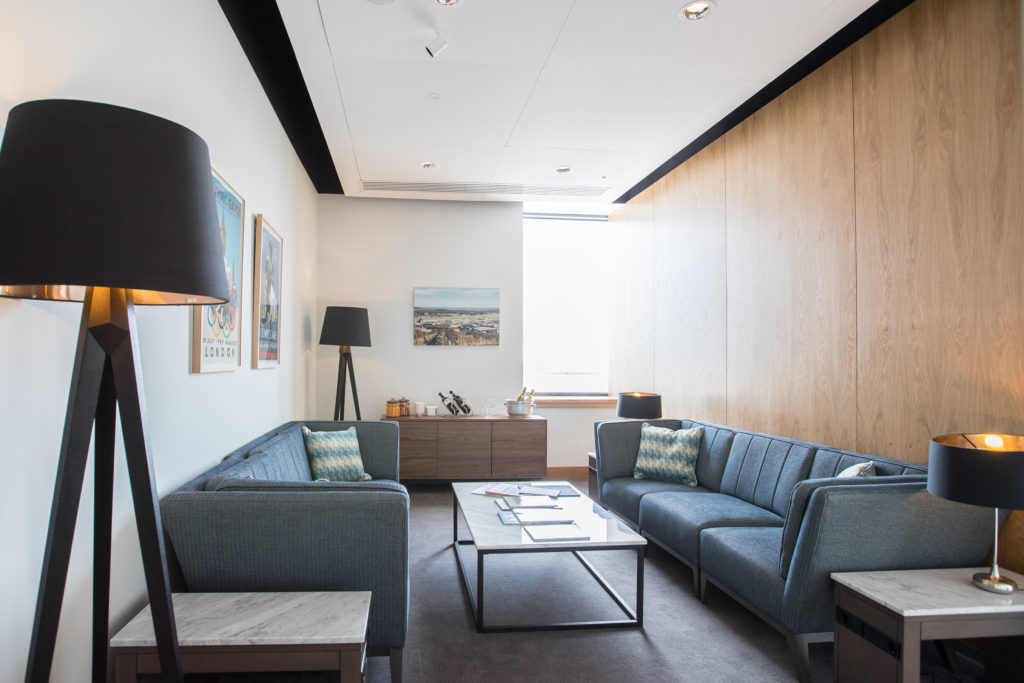 Food and drinks will very depending on the time of the day with Aberdeen Rowies, a typical Scottish bread roll, available in the morning.
Access is provided to British Airways and OneWorld business class passengers as well as British Airways Silver and Gold and OneWorld Sapphire and Emerald members travelling on British Airways or a OneWorld carrier.