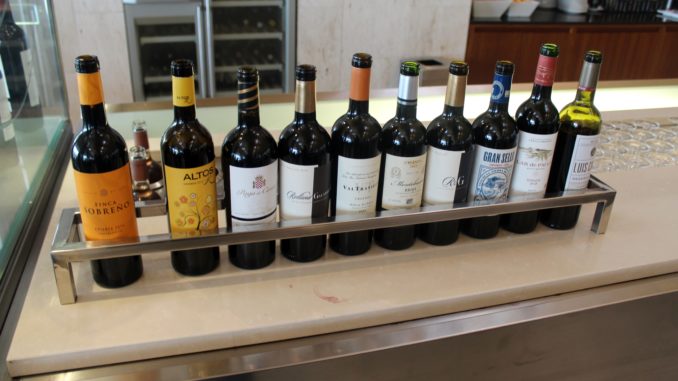 In November 2017 Iberia reopened its non-Schengen lounge at Madrid airport called Sala VIP Velázquez Lounge, which also featured a fabulous new wine bar with no less than 22 different Spanish wines. 13 red wines, 8 white wines and 1 rose wine.
Now it seems like the wine selection also in the Schengen Iberia Dalí Lounge at Madrid Barajas airport has been expanded. The selection in the Schengen lounge is not as extensive as in the wine bar in the non-Schengen lounge but still very impressive and vastly better and more extensive than what is offered in most airport lounges in Europe.
Although there are miniature wine bottles available already in the morning most larger bottles will not be opened until around 10 am. From that time you can find an impressive 8 red wines, 5 white wines and a rosé wine. All available for self service in the small wine area.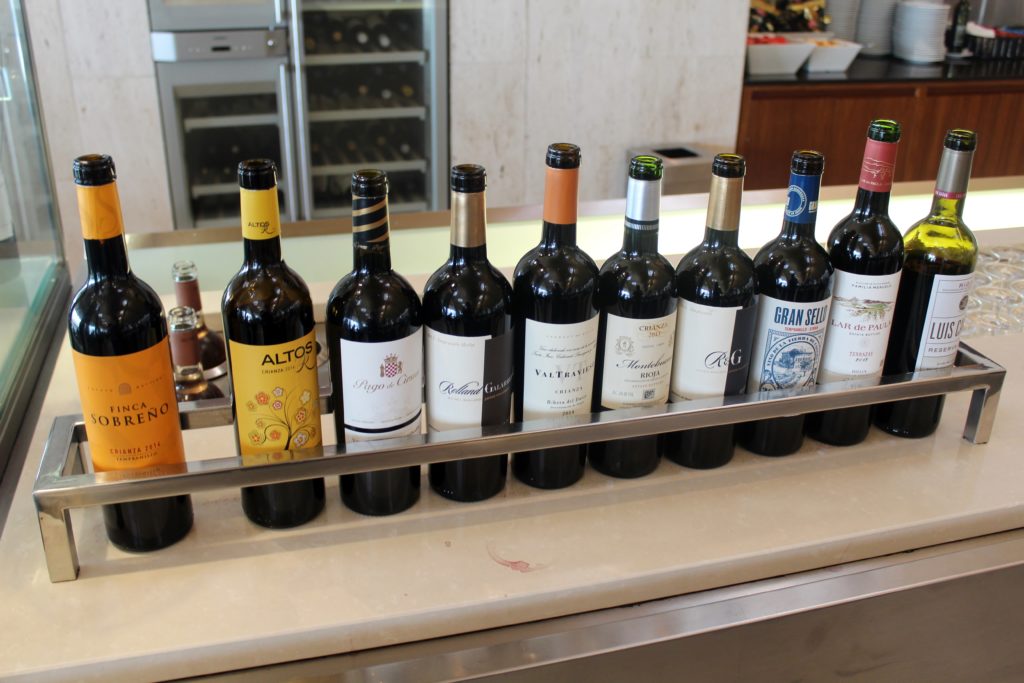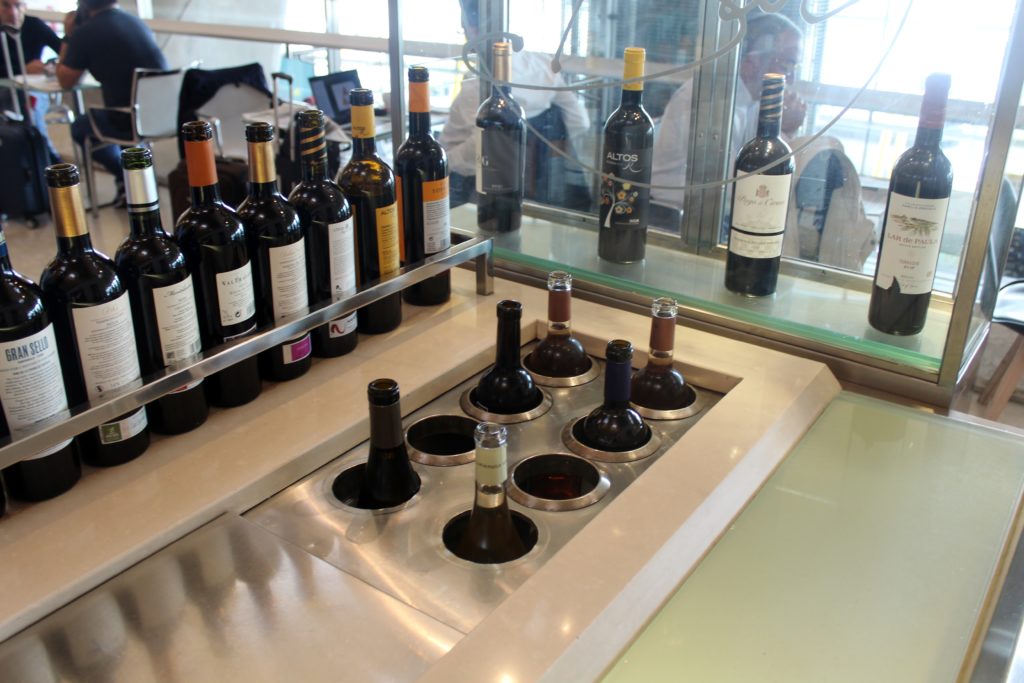 Right behind the wine counter there is also a larger bar counter with beer and spirits for self service. And the selection of beer is actually not bad either.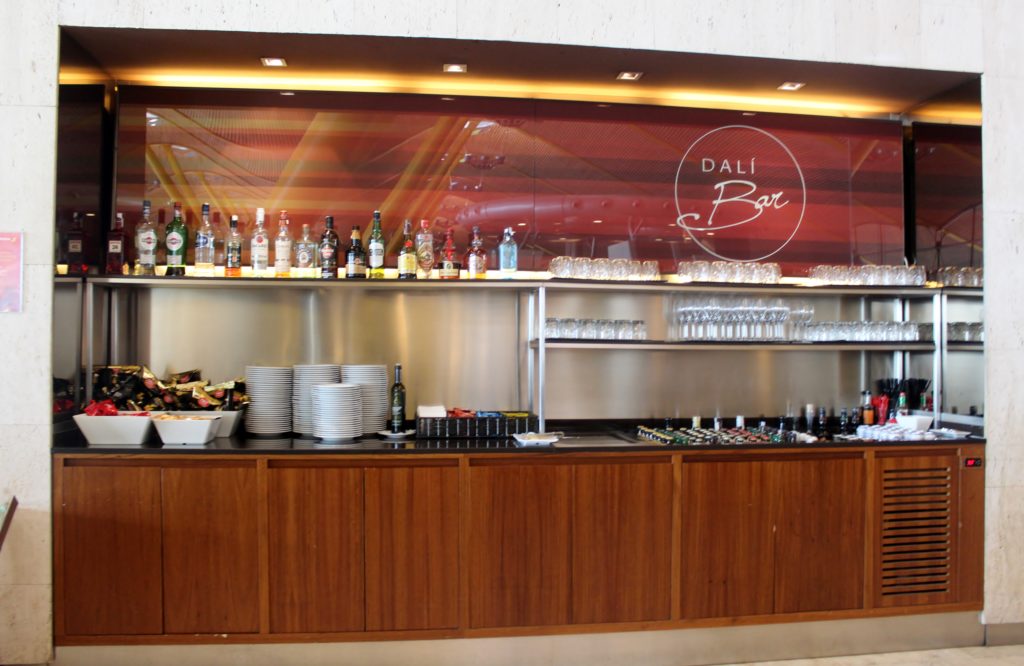 Here you can find at least half a dozen different Spanish and international beer brands for self service.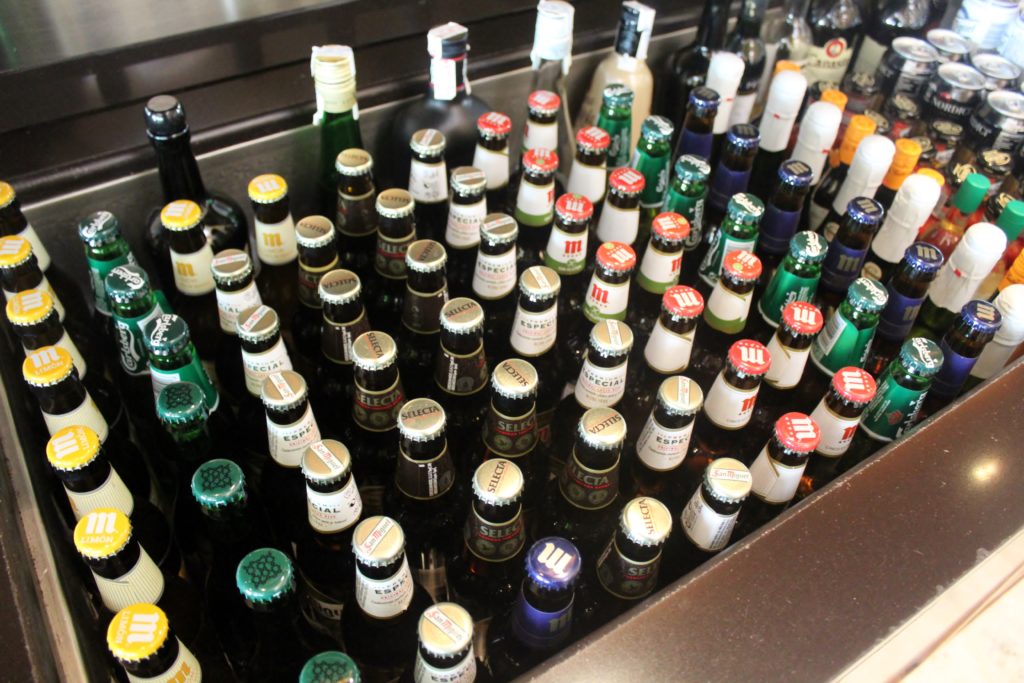 The Iberia Dalí lounge is accessible to Iberia and OneWorld business class passengers as well as OneWorld Sapphire and Emerald members flying the same day on Iberia or a OneWorld carrier.