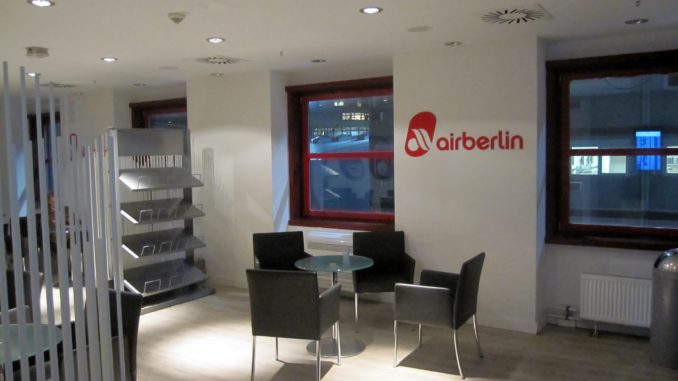 Where is it?

The Air Berlin Exclusive Waiting Area is located in terminal C, airside after the security control next to gates C38-C57. This means passengers wishing to visit should use the security control to the left after entering the terminal. If in transit, arriving on another flight at terminal C, it means a right turn after entering the terminal building airside.
Passengers with a flight departing from gates C60-C89 can also reach the waiting area using the transfer bridge.
Passengers departing from another terminal (A, B or D) will not be able to visit the waiting area unless transferring from a flight arriving in terminal C, but frankly there are few good reasons to struggle to get here. Air Berlin passengers departing from terminal A (the hexagon terminal) can use the Air France Lounge.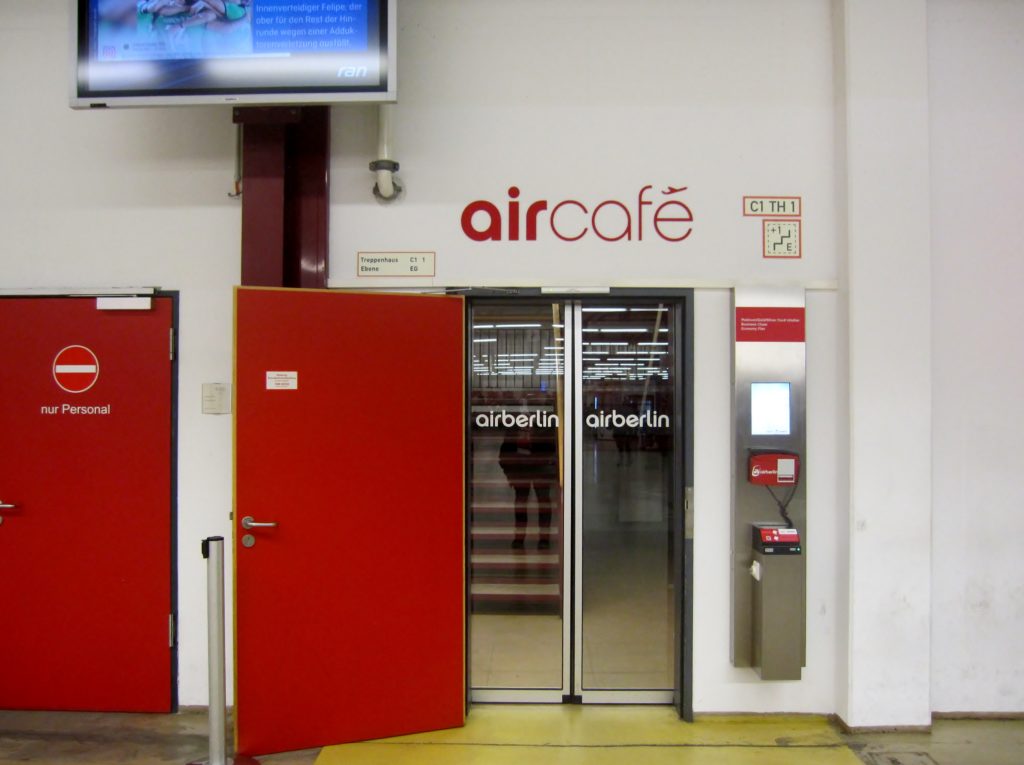 How do I get in?

Passengers with a business class or economy flex ticket on Air Berlin get in as well as passengers with an Air Berlin Topbonus silver, gold or platinum card as well as Etihad Guest gold or platinum members flying Air Berlin.
However this is not a OneWorld-designated lounge so there is no access for OneWorld Sapphire or Emerald members unless holding an economy flex or a business class ticket.
What's it like?

As the name suggests this is not really a lounge but an exclusive waiting area, or an 'Aircafe', as Air Berlin have renamed these in recent years.
After scanning your boarding pass on the ground floor in the transit hall and shopping area the door automatically opens if you are eligible to enter. The actual waiting area is available on the first floor, on top of the stairs.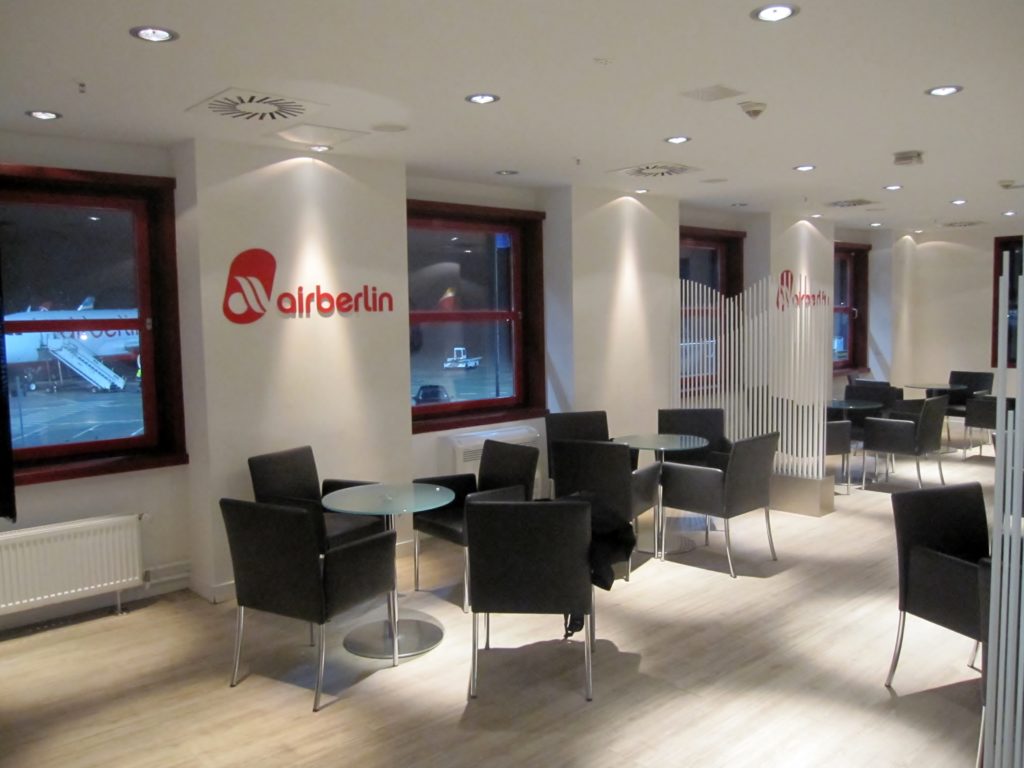 On the first floor there are two seating areas, one to the left and one to the right of the staircase. They are nearly identical with glass tables and chairs in a simple but rather modern design. There is a limited apron view, which is somewhat better from the room to the left of the staircase.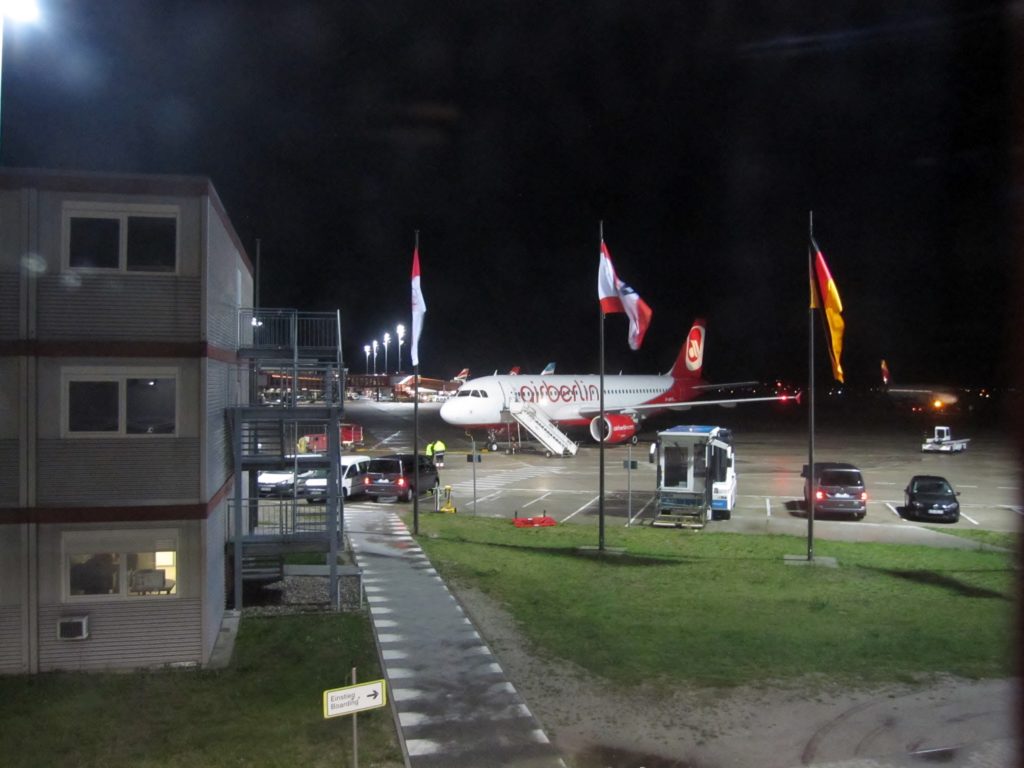 Food and drinks

The selection of drinks is limited to a soda dispenser, coffee and tea. There are no alcoholic drinks available and virtually no food.
Facilities

Newspapers and magazines are usually available and there is free Wi-Fi. Restrooms are also available inside.
Final impression

This is not a proper lounge and Air Berlin do not advertise it as one either. A place to grab a soft drink or a coffee and get some work done while waiting for the flight, away from the buzzling transit hall. No more, no less.