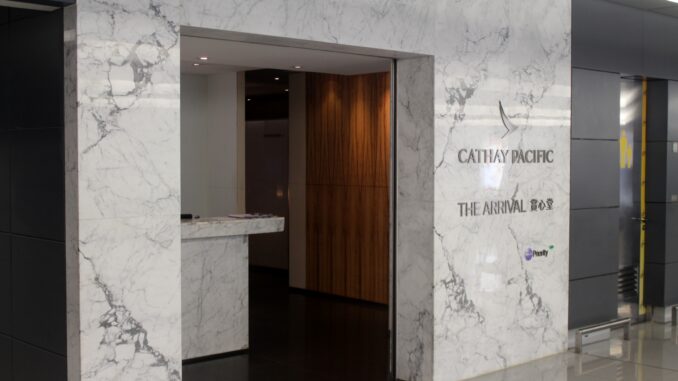 Unfortunately it seems like Cathay Pacific have decided to close its arrivals lounge at Hong Kong airport. The last day of operation will be 5 November 2018.
The lounge, known as 'The Arrival', is located landside right below the train station for the Airport Express train and around the corner from the bus terminal. Access is given to passengers arriving in Cathay Pacific First Class or Business Class or OneWorld Emerald passengers on Cathay Pacific irrespective of cabin class.
Although the lounge is nothing spectacular as such I have really enjoyed popping in after a Cathay Pacific flight. They have an a la carte menu with various dishes made-to-order such as a Japanese bento box and different noodle dishes. There is also a selection of snacks and sandwiches, soft drinks, tea and coffee, but no alcoholic beverages.
And the lounge is open until late evening, so you can also visit it to have a light dinner before leaving the airport, or to have something to drink while you wait for the hotel shuttle bus, if you stay at an airport hotel. The bus stop for the hotel shuttle buses is just around the corner from the lounge.
A bit sad to see the lounge close.