I rarely travel on the Heathrow Express between London Heathow Airport and central London. The underground service on the Piccadilly Line works perfectly fine and is fairly inexpensive. This time however the incoming flight to Heathrow was delayed due to bad weather and I had a train to catch in less than 90 minutes, from Paddington Station, so it made sense to use the Heathrow Express to save some time and especially since Paddington Station was where I was going anyway.
A great benefit of travelling on the Heathrow Express if you have a Star Alliance Gold card is that you get a free upgrade to Business First. The deal has been around for some time so I was not sure if it was still valid, but I asked one of the train attendants on the platform at Heathrow airport and she confirmed it was still the case.
So in practice you buy a ticket in Standard Class and then take a seat in Business First. When the tickets are inspected you simply show your ticket and your Star Alliance Gold, and that is it.
The seats in Business First have more legroom and there is a 1-1 configuration instead of 2-2, so there is significantly more space and fewer passengers.
Each seat also has an in-seat power socket if you want to get some work done on the train and there is Wi-Fi available as well. There are also newspapers and magazines available from a rack.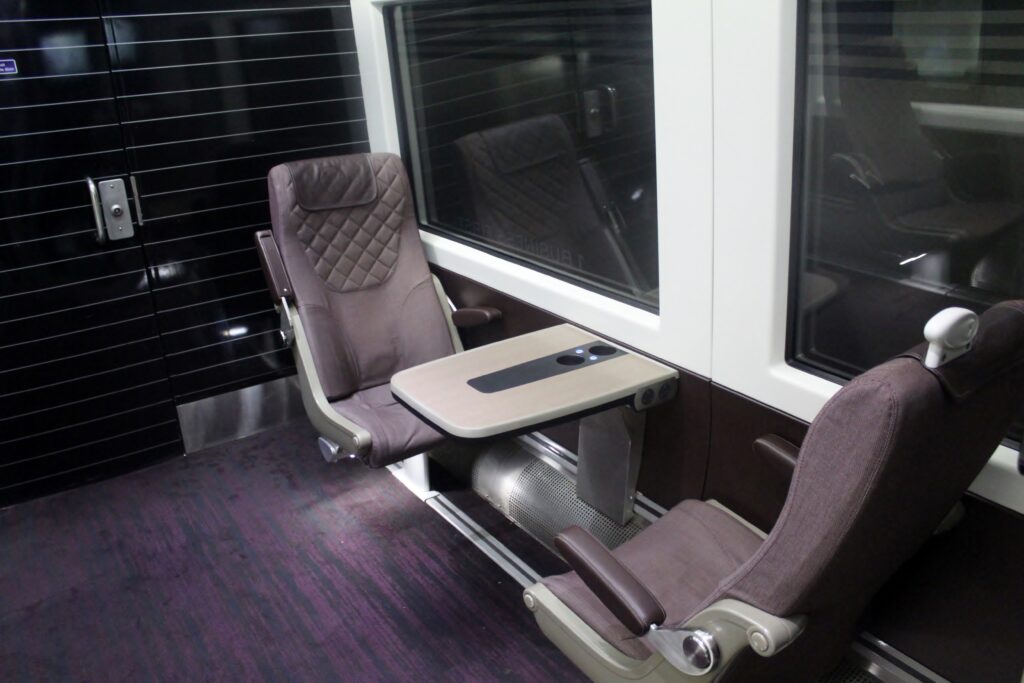 We were only a handful passengers in Business First on the journey from Heathrow to central London, so it was very quiet in the carriage. I made it to Paddington station with plenty of time before the evening departure to Exeter and even had time to do some shopping.
I personally would probably not pay to travel in Business First as the journey is simply too short to justify the price difference. But at peak times the Standard Class carriages can be packed to the limits so I understand why some people pay for it, if you need to get some work done or simply just need a few minutes of quietness.