Departure experience

I was only in transit at Frankfurt airport, transferring between two Schengen flights and having already received my boarding pass at the departure airport. I only had 50 minutes between flights but as the incoming flight was a few minutes early and both the incoming flight and the onward flight used terminal positions at terminal 1, and both in concourse A, there was plenty of time for even a lounge visit.
Although I have a gold card and would have access to the Lufthansa Senator lounges I decided to go to the business lounge right above gate A26 instead, which was very conveniently located a 30 seconds walk to the departure gate.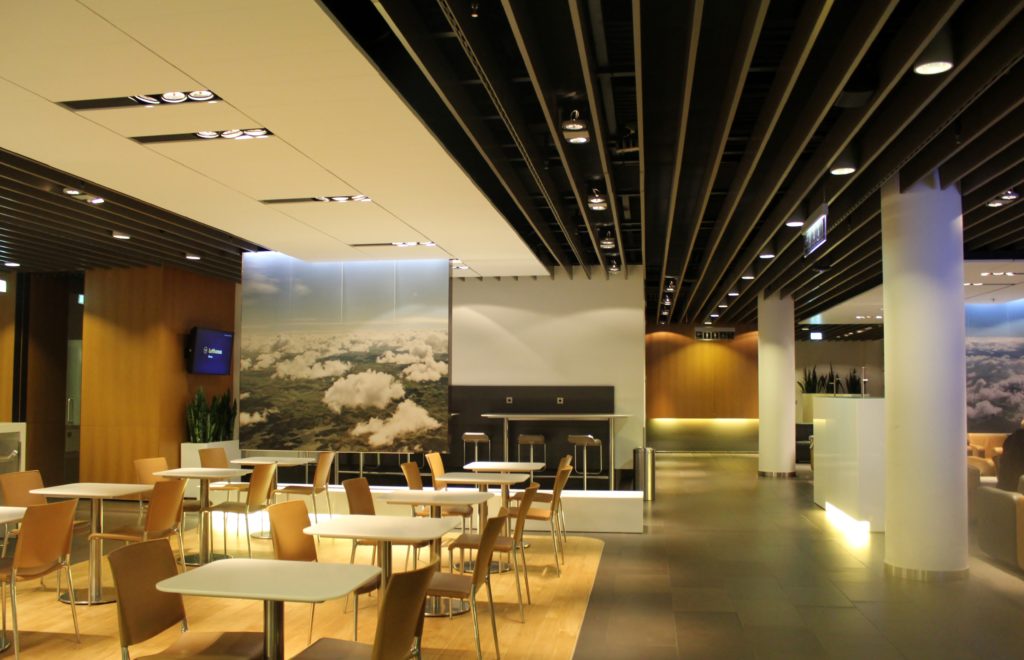 The business lounge at gate A26 used to be the Lufthansa first class lounge for Schengen passengers until the A-plus pier opened three years ago with a brand new first class lounge. Although some changes have been made you can still easily notice the old first class decor. The layout has not changed at all and the facilities are virtually the same, although the food and drinks selection is of course much more basic and the old cigar room has been made into a business centre.
A proper self-service buffet was available with snacks and cold cuts. There was also a manned bar where a friendly bartender mixed cocktails and served different beers on tap. I asked for a gin & tonic, which was promptly arranged.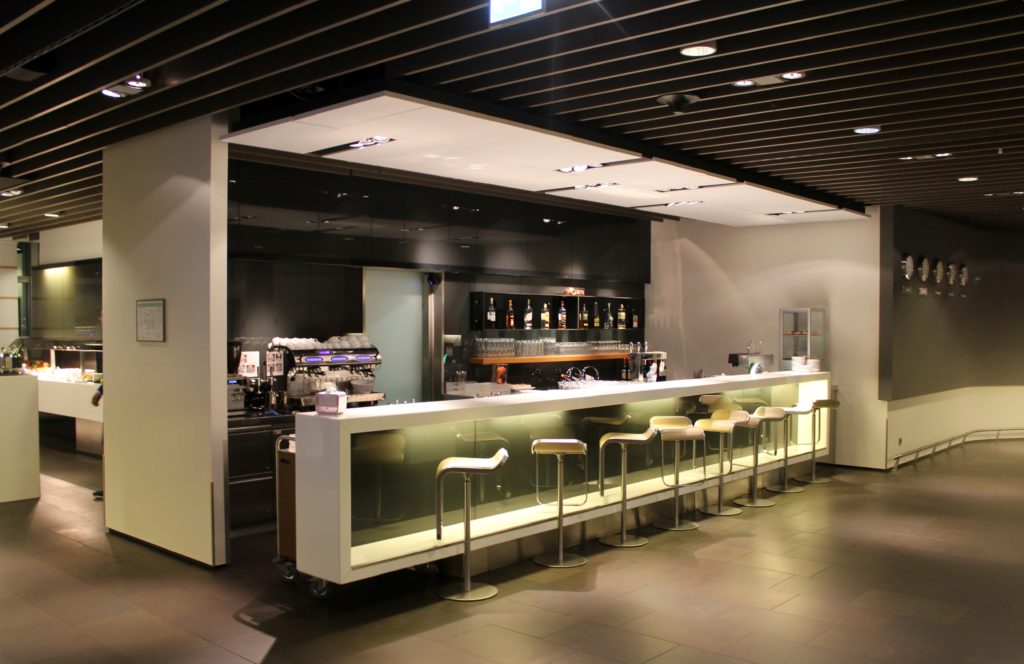 Initially gate A28 was to be used to Stockholm, however this was changed to gate A26, just a few metres from the escalator to the lounge.
The flight
Frankfurt-Stockholm Arlanda
Lufthansa flight LH 808
Departure: 21.40
Arrival: 23.45
Business Class
Airbus A320
Seat 02F

Boarding started around 20 minutes before scheduled departure time with proper priority boarding for business class passengers and Star Alliance Gold using the lane next to the counter where the gate agent properly checked boarding passes.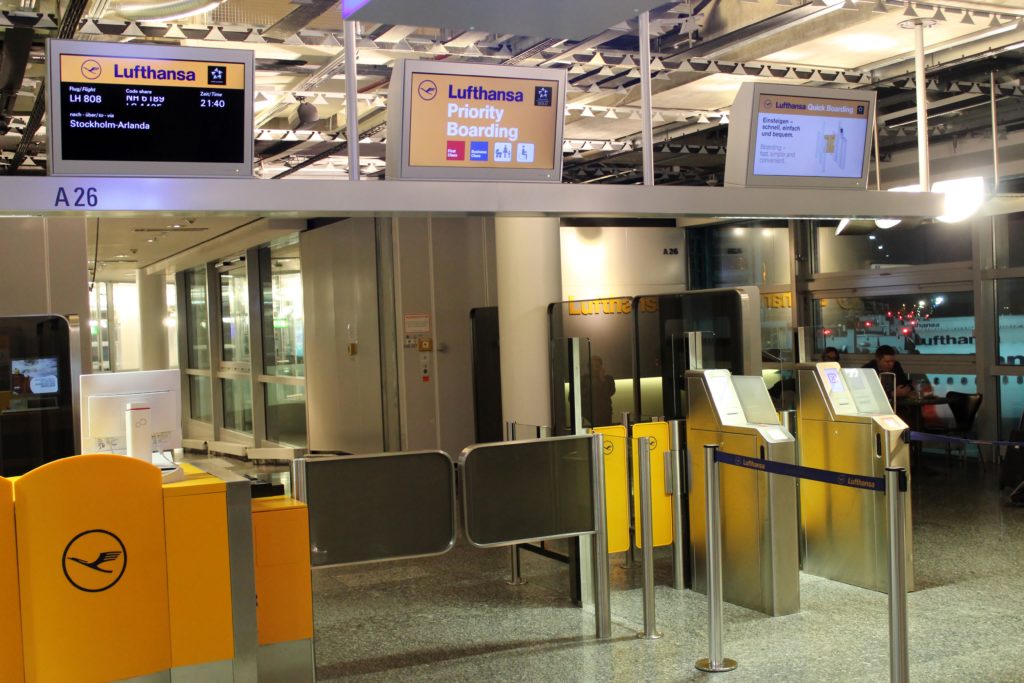 First impression

I was the very first person to board the Airbus A320 and quickly found my seat on the second row of the business class cabin. I had selected seat 02D, an aisle seat, but as we were only four passengers in business class and there was plenty of space I later moved to the window seat, 02F.
A young man had a seat next to me in 02C. He thought he had been upgraded but it turned out he had misread the seat number on his boarding pass. It was 20C rather than 02C. He seemed very disappointed when the crew asked him to move.
After boarding has been completed newspapers and magazines were offered in business class. I asked for a copy of Newsweek this time. No Scandinavian newspapers were offered and unfortunately they have stopped offering The Economist on intra-European flights.
We pushed back five minutes ahead of timetable and quickly took off from runway 07C with an expected flight time of one hour and 45 minutes to Stockholm.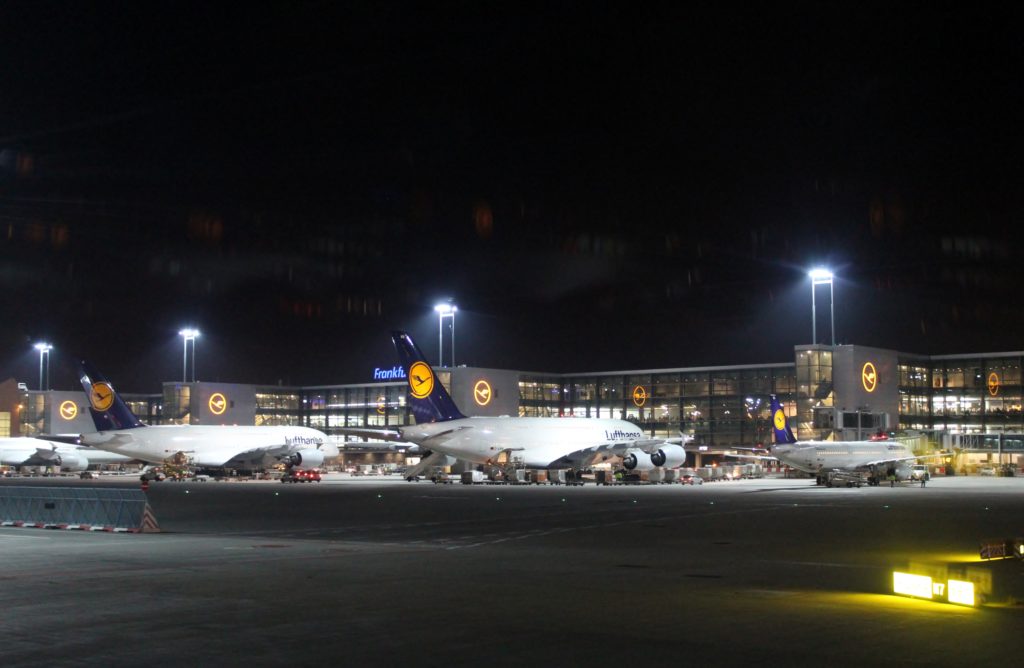 Seat and cabin

The seat was the standard Lufthansa seat on intra-Europe flights, the Recaro seat with the thin seat back. They are perfectly fine for an intra-European flight of two hours, but these type of thinner seats are also much harder. I do miss the older seats, which were much more comfortable, but of course it all comes down to profitability and these seats mean more seats can be fitted in the cabin with the same amount of legroom and of course they are also lighter.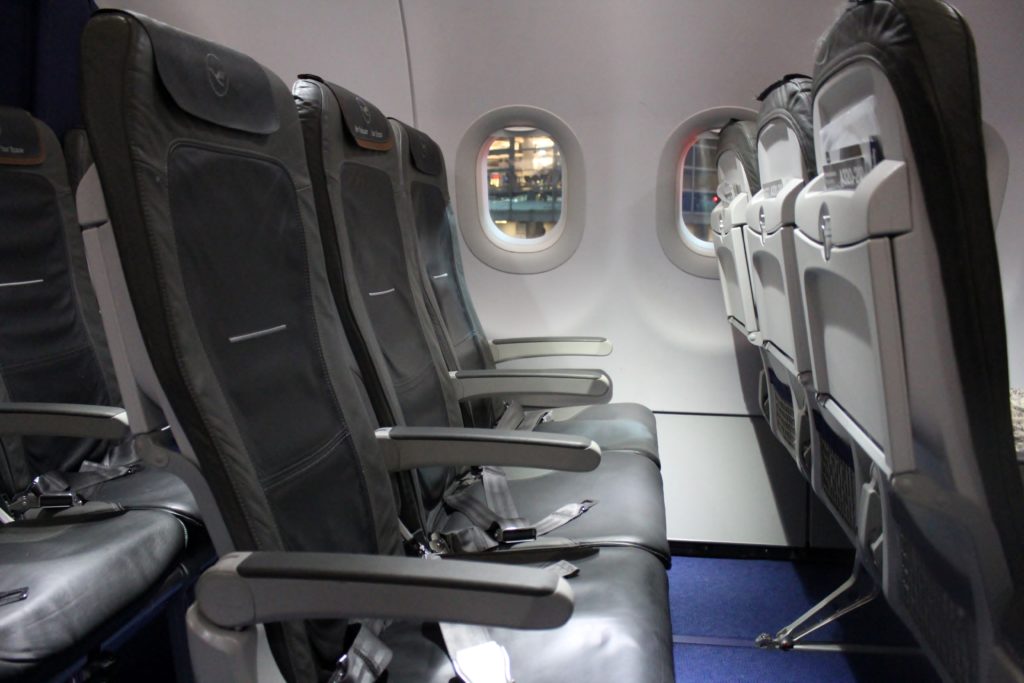 Three rows were used for business class with the middle seats blocked for better comfort. We were only four passengers in business class so there was plenty of space.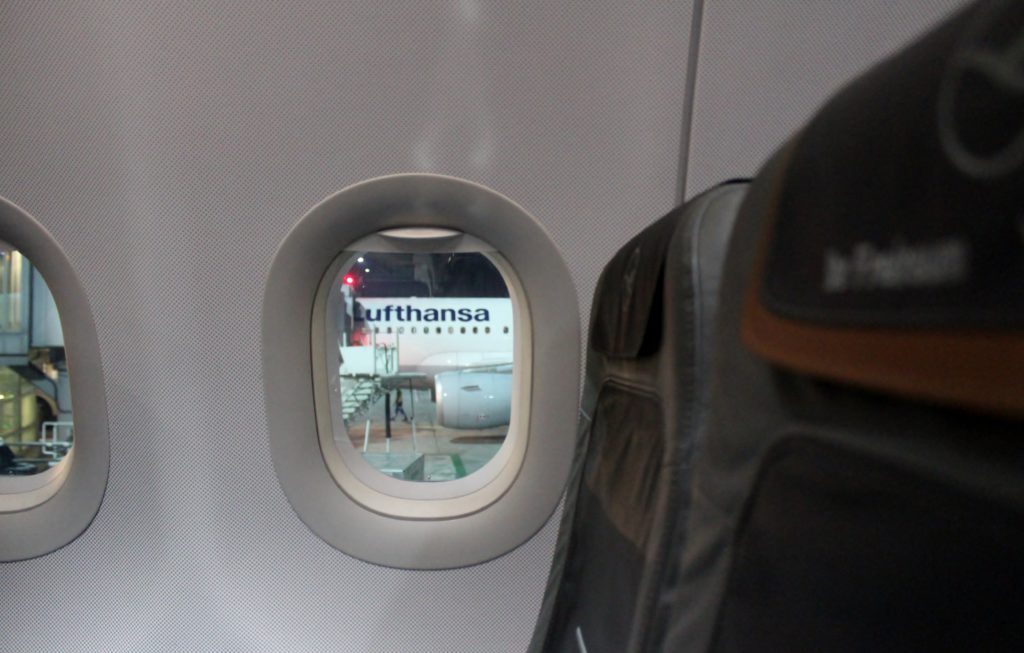 Food and drinks

Around 20 minutes after departure the meal trays were handed out in business class. The inflight service in Lufthansa business class has been a bit of a hit or a miss over the years. About five years ago they made a serious effort to improve the service on European flights, introducing a small hot main course and a printed menu, and occasionally also seasonal menus. Now the service has reached a new bottom low. This is a pathetic excuse for an inflight meal to a paying business class passenger on a flight of two hours.
The dinner consisted of a green salad some some kind of unidentifiable meat. Bread rolls were offered from a basket and for dessert there was a chocolate mousse and a box of chocolates. Seriously, the salad offered at the local cafe around the corner back at home is better than this. I cannot understand why they prefer to keep such a low standard in their premium cabin. Who would seriously pay to get this?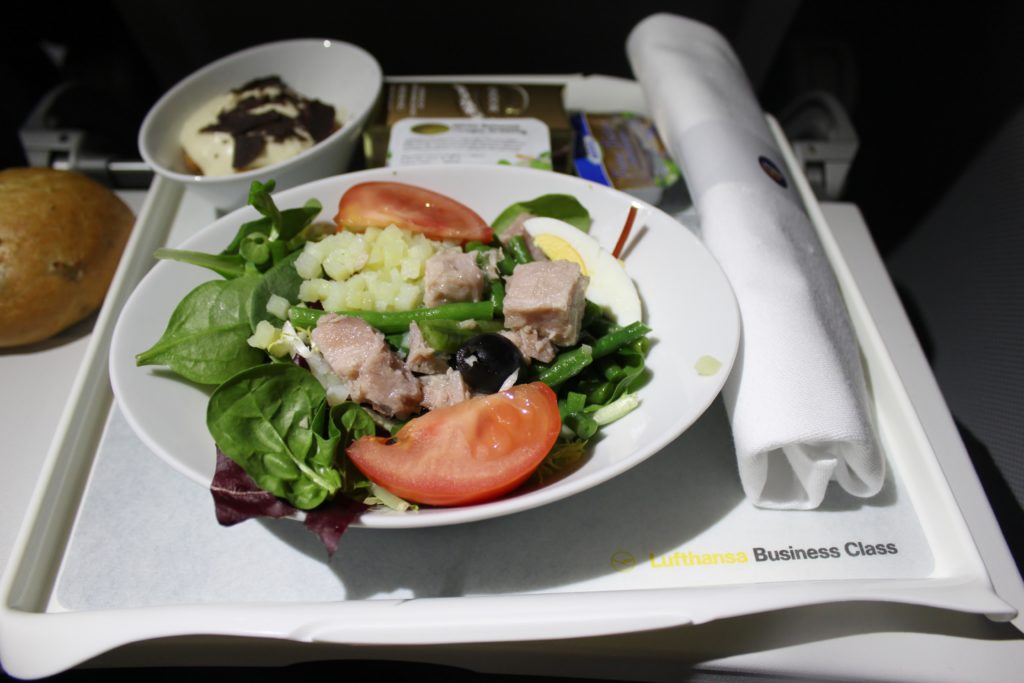 A full bar service was available including wine, beer and spirits. The beer and wines are the same as in economy class although spirits are only offered in business class. I asked for a glass of white wine and a glass of still water. After the passengers in business class had been served the crew continued to serve the passengers in economy class. This meant it took a bit of time before refills were offered.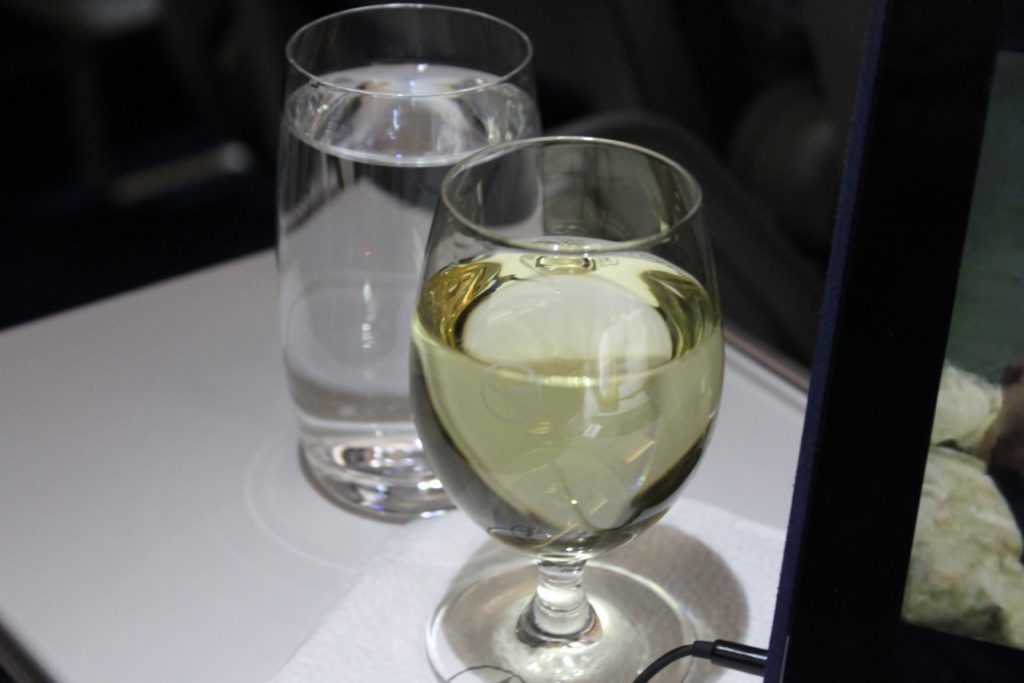 As the drinks cart passed a second time I asked for a gin & tonic. I was also offered coffee and tea, although it was really a bit too late for that. I later asked for a refill.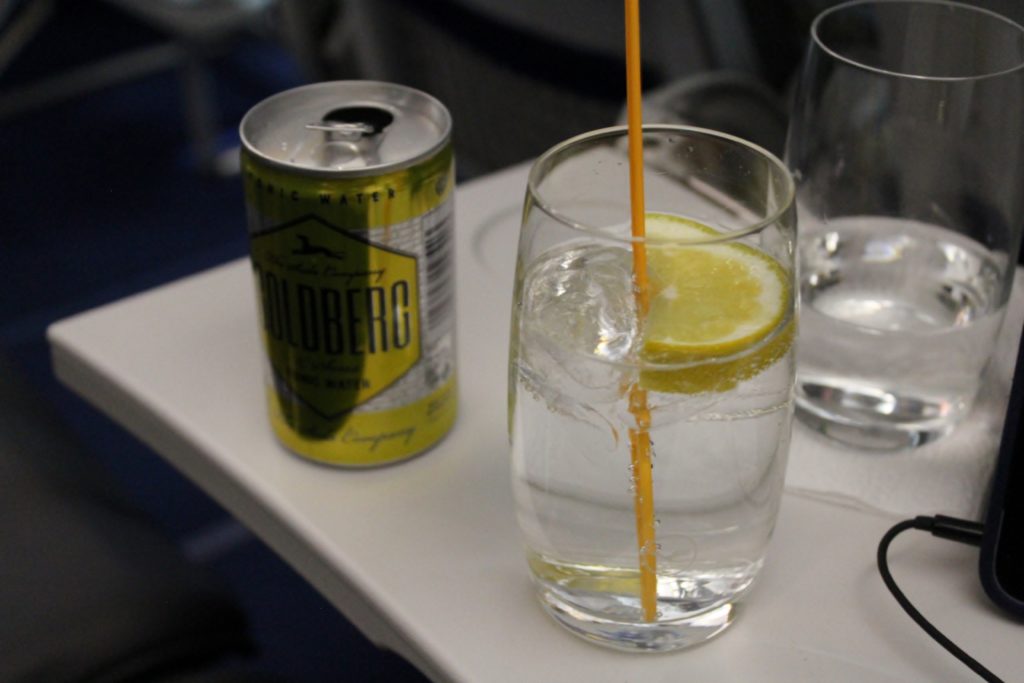 The service

The service from the cabin crew was correct and all requests were promptly taken care of. However it was also a bit uninspiring, lacking enthusiasm and any efforts to do anything out of the ordinary. It was all done by the book, no more no less. As I passed the galley to visit the lavatory two flight attendants were reading magazines.
Arrival experience

We made a punctual arrival at Stockholm Arlanda airport at 11.45 pm and parked at terminal 5. Siting on the second row I was obviously one of the first passengers to disembark and with only hand luggage I was quickly on my way from the airport.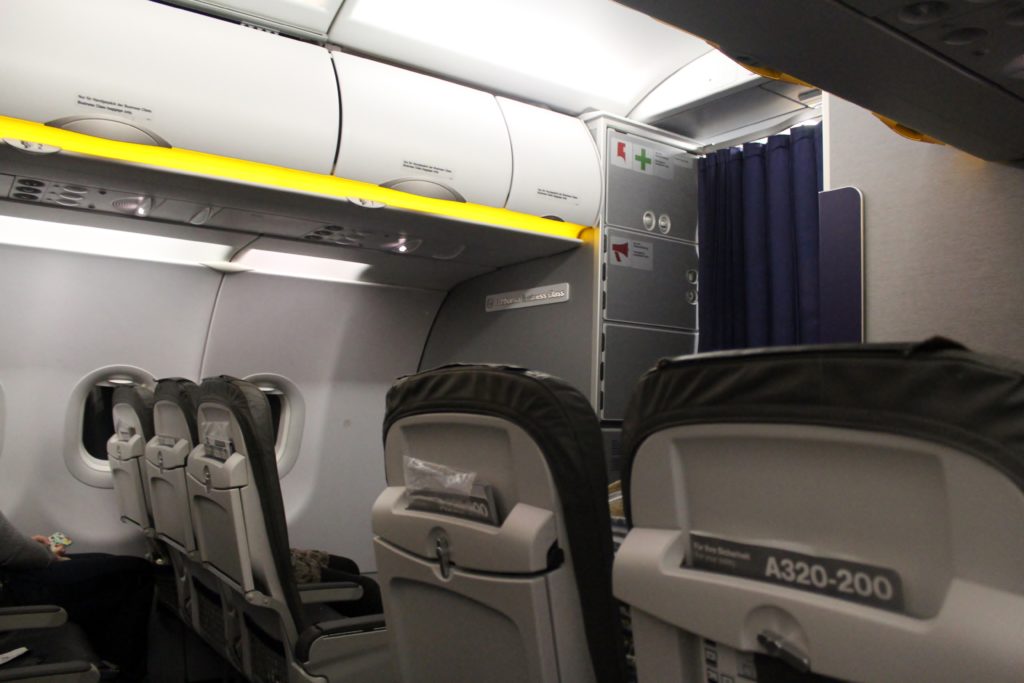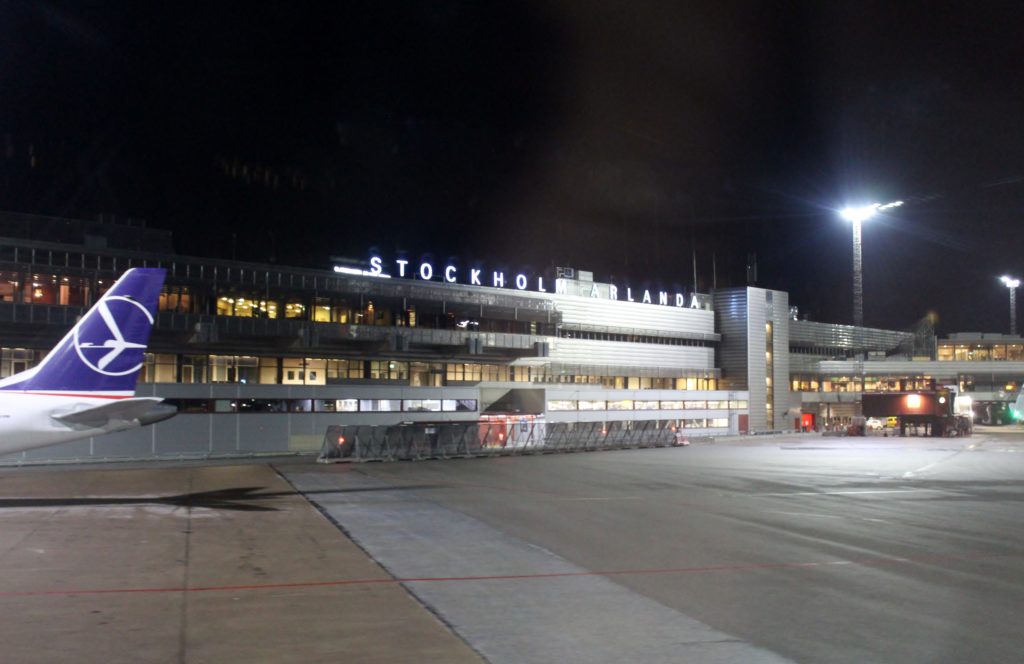 Final impression

Lufthansa really need to pull their strings together to improve their business class product on intra-European flights. Being served a very basic salad with some kind of unknown meat on a two hour flight intra-Europe just will not do. This was nothing but awful compared to what other airlines offer on similar routes. The service was acceptable but with nothing out of the ordinary and there was no recognition for me as a gold card holder. I have definitely had better flight in business class in Europe.