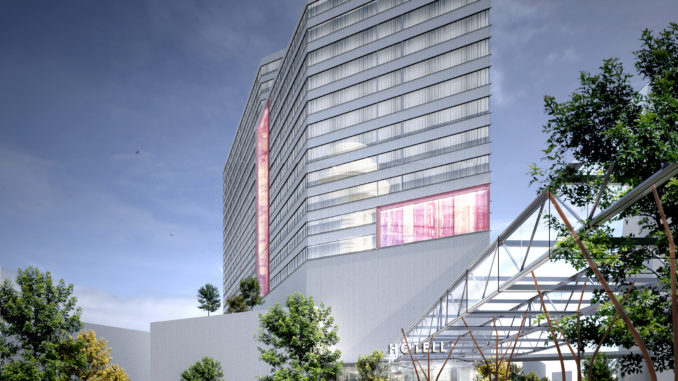 A new international hotel will open at Stockholm Arlanda airport. The new hotel will be located in close proximity to the airport terminals, not far from the current Clarion Hotel with a short walking distance to the SkyCity complex.
The new hotel will occupy 18 floors in a new building with a total area of 20,000 square metres. The hotel will offer roughly 400 rooms. The construction of the building will start in 2016 and is expected to be completed in 2018.
No information has yet been given about which hotel chain will run the hotel. There are currently two Radisson Blu hotels at the airport (Radisson Blu Arlandia and Radisson Blu SkyCity) and one Nordic Choice hotel (Clarion Hotel Arlanda Airport). Furthermore there are shuttles buses available from the terminal to a few nearby hotels such as two Best Western hotels, an Ibis hotel, a Connect hotel and a Quality hotel.
However the airport still lacks a few major international hotel chains such as Hilton (with hotels at both Copenhagen and Helsinki airports), Sheraton and Marriott.