Very happy to be travelling in Etihad Airways First Apartment, a fabulous first class product, but in fact there is an even better cabin class available on the Etihad Airbus A380, The Residence.
The Residence is basically a private flat with a combined living room and dining room, a hallway, a bathroom with toilet and shower, and a bedroom with a double bed. It can be booked for one or two passengers. The price of the ticket also includes a private butler on the flight.
When there is no one travelling in The Residence the butler changes uniform and works as a Food and Beverage Manager in First Class. As a very nice coincidence, when it was my turn to place my order for the dinner service, I recognised the Food and Beverage Manager working, a man named Thomas. In fact he was working when Etihad launched its new cabin products a year ago in 2014 and I remembered him very clearly. I even had some photos of him which I later managed to find on my computer and got to show him, and I think he very much enjoyed seeing them.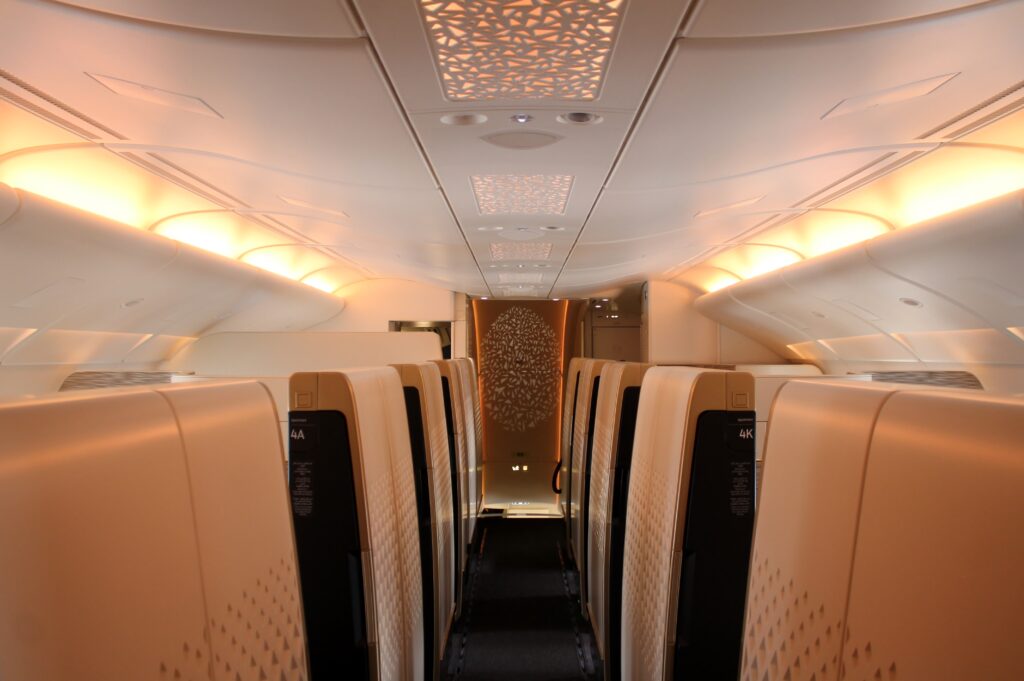 I asked him that since he was working as a Food and Beverage Manager it should mean that The Residence was empty on this flight to Abu Dhabi, and he confirmed it was. I asked him if it would then be possible to have a look inside, especially given that we had already met me in the past and since he had an idea of who I was, with a genuine interest in airline products, but he told me he was not allowed to. Strict orders from the very top management of Etihad, actually all the way from James Hogan, the CEO of Etihad Airways.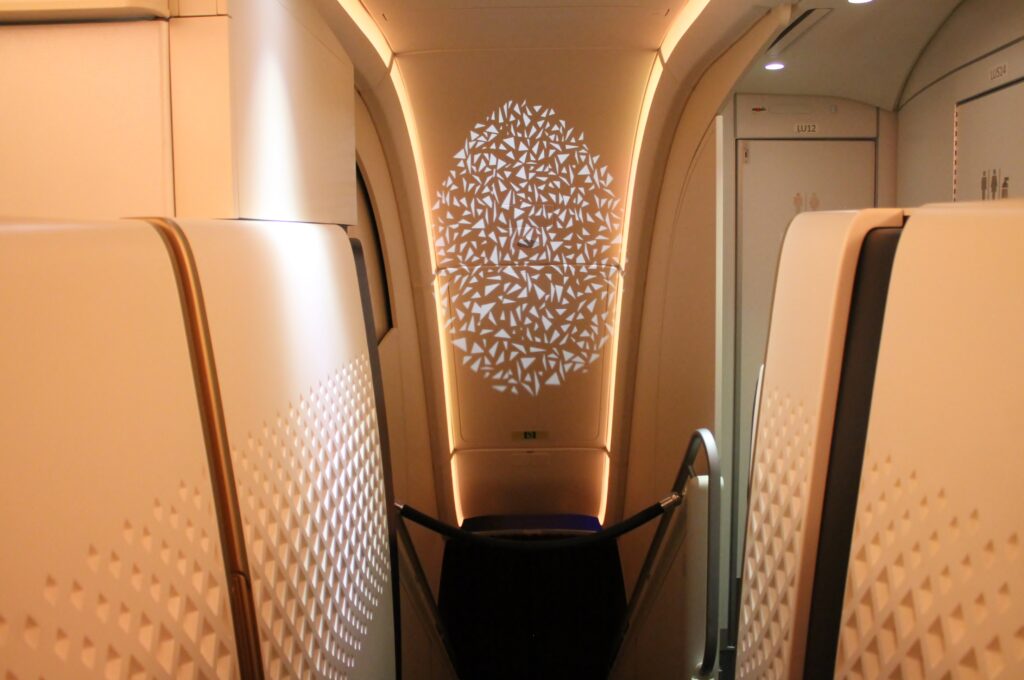 Anyway, later during the flight, since I am reasonably tall, and since the walls for both First Apartment and The Residence are not that high, I realised I could sneak a peek inside The Residence from outside when standing on my toes, well at least of the combined living room and dining room.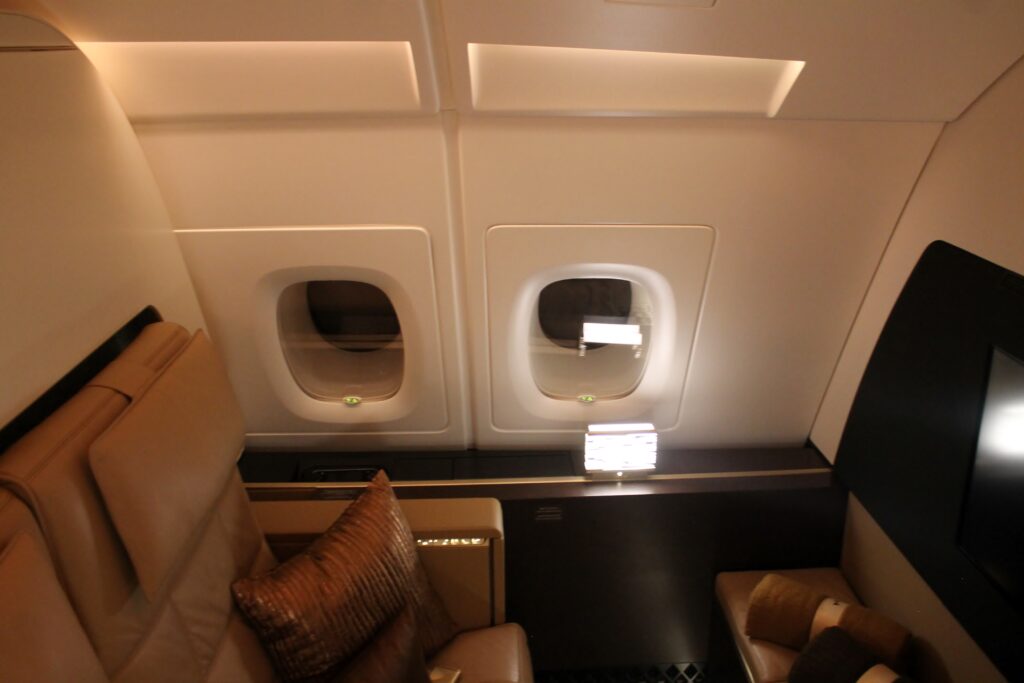 It was indeed empty but everything was properly arranged anyway with pillows and blankets, and it is surely a very elegant product. But as for the seat comfort, although you do get a sofa (rather than an armchair in First Apartment) the differences are not that big with beige Poltrona Frau leather used in both The Residence and First Apartment. But of course everything else is at a much higher standard.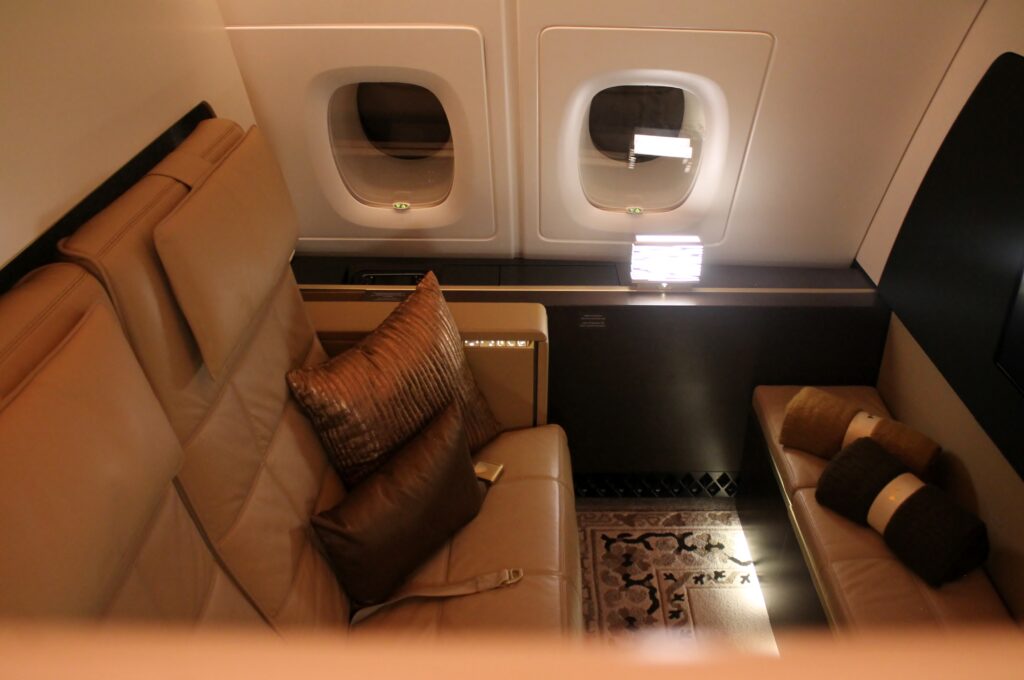 In the price of the ticket the passenger can basically order anything possible through a dedicated service desk. Any 'anything' could mean a special wine, a special dish to eat, a Playstation (to use with the TV) or the favourite brand of toiletries for the bathroom.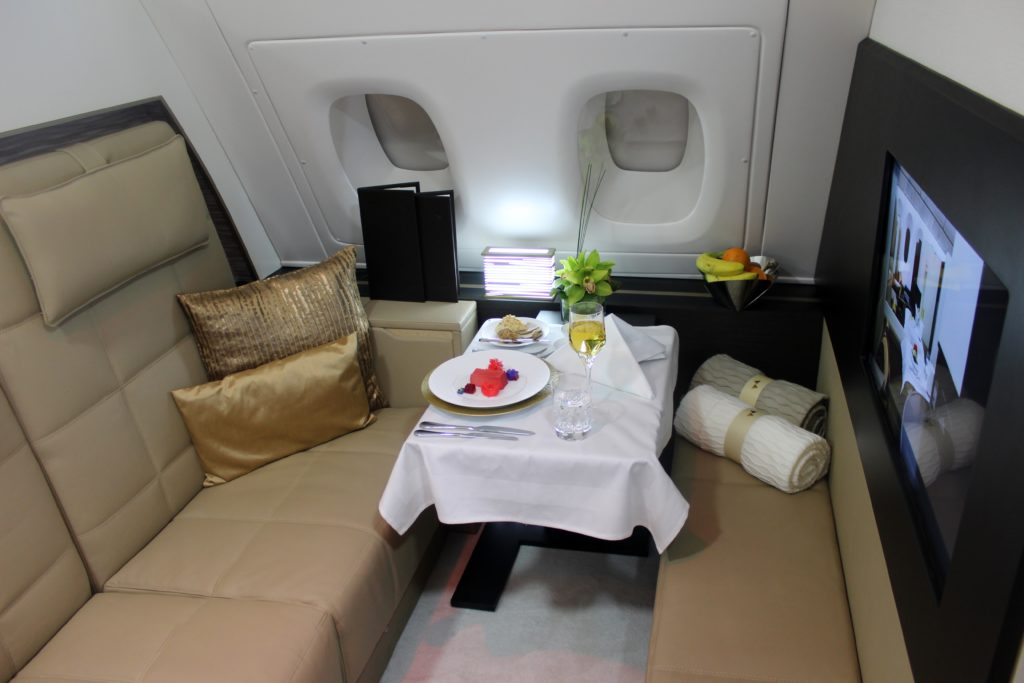 The Residence also comes with a bathroom with a private shower and all kinds of toiletries and amenities.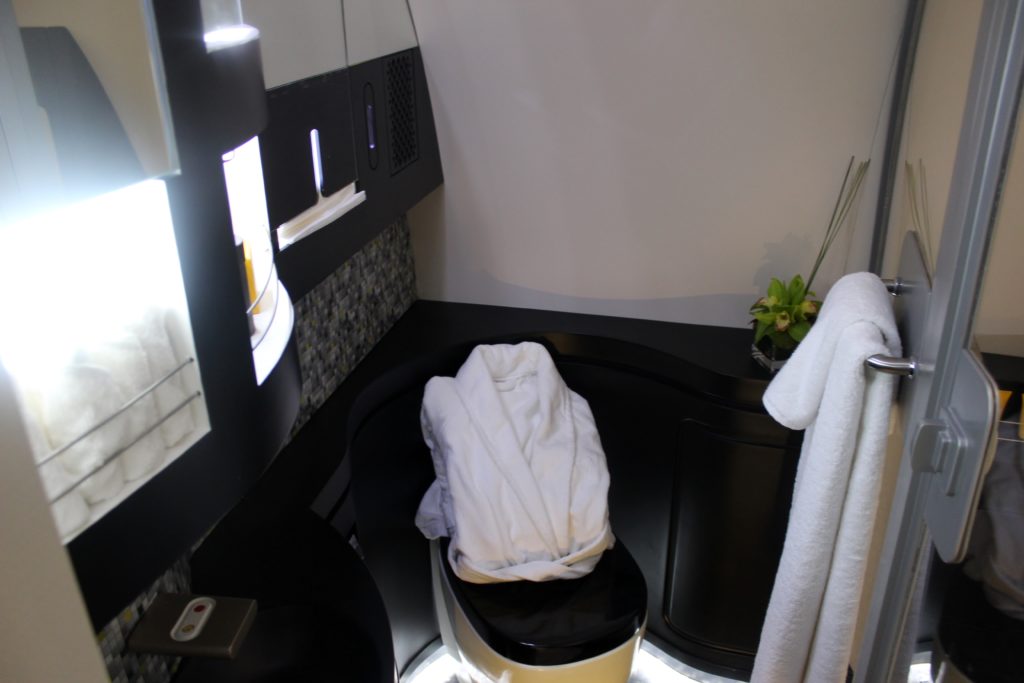 And at the end of the small corridor, after passing the bathroom on the left hand side, is the bedroom with a double bed, also in Poltana Frau leather, and in front of it a 27″ TV with the same functionality as the TV in the living room.