The Plaza Premium Arrivals Lounge at London Heathrow terminal 2 is a great place to pop in after a flight and in contrast to most arrivals lounges it is open until late, closing at 10 pm. And it is accessible using Priority Pass.
Arrived at Heathrow terminal 2 on an SAS flight from Copenhagen, arriving at 9 pm, so with only hand luggage and a quick immigration there was enough time to pass the arrivals lounge for a quick visit and a late dinner. The lounge is located to the left, just around the corner, when exiting from customs.
Very quite in the lounge at 9.15 pm, presumably the lounge is far busier in the morning and many passengers probably do not even know the lounge is open this late.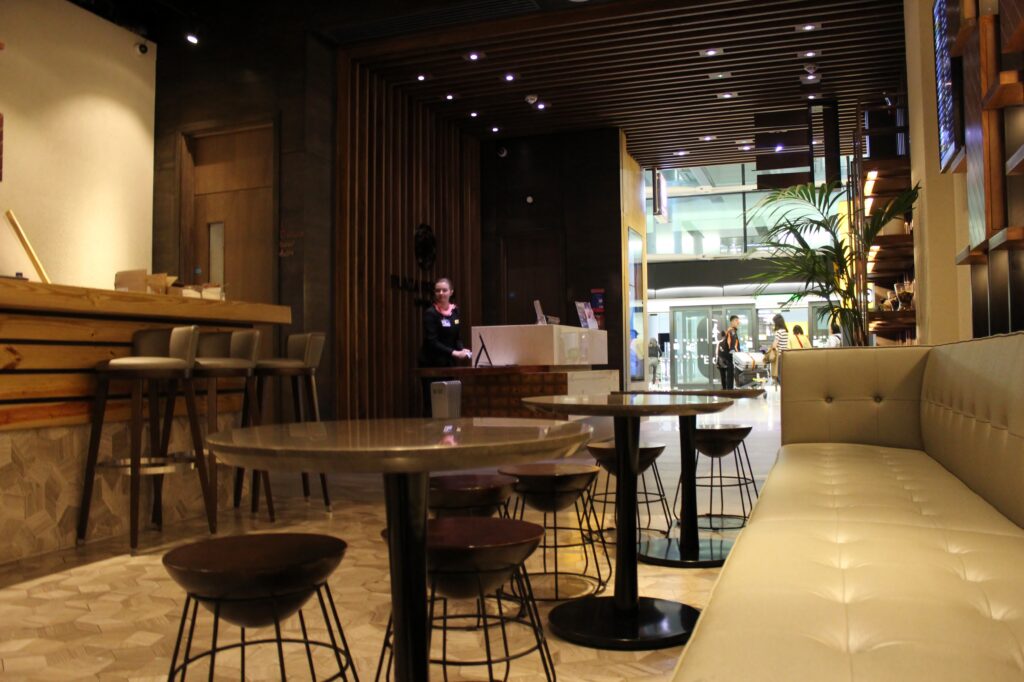 They have an a la carte menu with starters, main courses and desserts to order from, which are made-to-order. Nothing extraordinary, but it works. You also get complimentary beer, house wines and a standard selection of spirits. The premium brands are subject to payment.
I ordered the chicken tikka masala for main course together with a glass of Chardonnay. Not a culinary experience, but it was definitely adequate.
They had run out of the mango panna cotta for dessert so I went for the fruit salad instead and was also offered a top-up of the white wine.
The Plaza Premium Arrivals Lounge is a lovely little spot and to many a well-kept secret at Heathrow and although the food was by no means extraordinary it was actually better than the meal they served in SAS Plus (SAS premium economy) on the flight to London.