If arriving at London Heathrow airport a bit earlier than needed and having for example a Priority Pass or a Diners Club card there is an excellent way to kill an hour before leaving the airport, a visit to one of the Plaza Premium arrivals lounges.
There are two Plaza Premium Arrivals Lounges at Heathrow, one in terminal 2 and one in terminal 4. They are both located landside, very close to the exit from customs. If arriving on an international flight at terminal 3 or terminal 5 and only travelling with hand luggage, the quickest way to get to the lounges is to follow the signs for "Flight Connections", take the transfer bus to terminal 2 or terminal 4 and pass through passport control there instead. It is both quicker and easier than to use any of the landside options.
In terminal 2 the arrivals lounge is located landside in the arrivals hall, around the corner to the left after exiting from customs. There are plenty of signs.
After registering at the reception I had a seat at one of the empty tables. Not too crowded this morning around 9.30 am.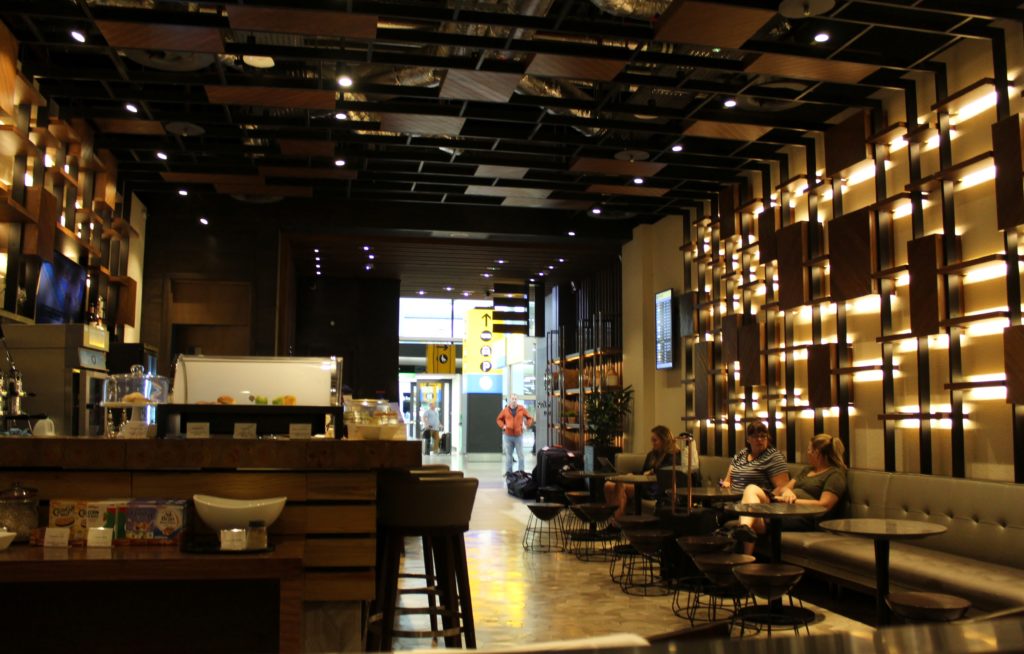 A full English breakfast is offered in the morning, served at the bar by a chef. There is a printed menu so you just tell the person working at the bar what you want from the menu and it will be prepared for you.
There is also a buffet counter around the corner with milk and cereals, bread rolls, pastries, muffins, fresh fruits and various fruit juices. Coffee and tea are ordered at the bar.
And this is what the breakfast looked like. For a pay-in/third-party lounge this was really not that bad. A nice way to kill some time and get some energy before leaving the airport. Although not extraordinary the food was definitely edible and the service in the lounge was friendly.