A pleasant morning in the Singapore Airlines SilverKris Lounge at London Heathrow terminal 2. I stayed overnight at one of the airport hotels at Heathrow but since breakfast was not included in the rate I decided to head to the airport instead to have breakfast in the lounge. And I do not regret it a second. The breakfast here is so extensive it could easily be used at a medium-sized business hotel. In fact I have been to hotels with far smaller breakfast buffets.
Very quiet this morning in the lounge, which has the latest Singapore Airlines lounge design, which is both beautiful and elegant. And you do get a rather decent view of the apron at terminal 2.
The buffet area is located straight after the reception desk and is quite spacious. In the morning there is an excellent selection of juices and pastries, with a beautiful and very colourful presentation.
At another counter there are various soft drinks including a good selection of sodas. And of course there is a decent coffee machine.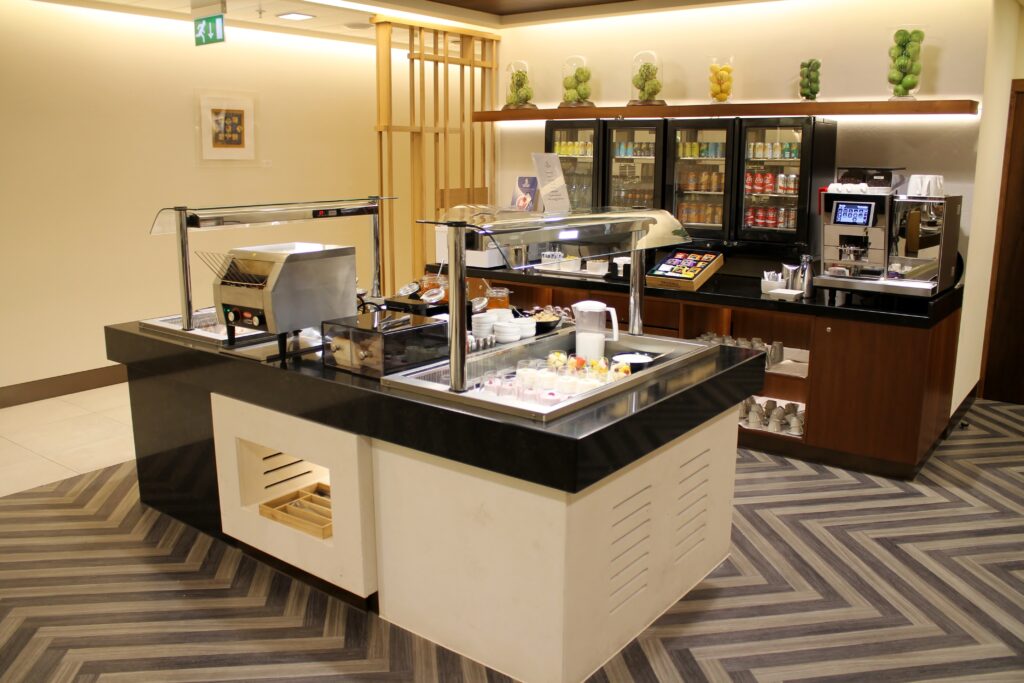 There is also a good selection of cheeses and cold cuts as well as toast with different jams and marmalades.
And some nice yoghurts, smoothies and bowls with fruit salad.
And finally the counter with the hot breakfast items, including both Asian dishes and Western dishes, which means Full English with egg and bacon, scrambled eggs and hash brown.
Overall the breakfast selection here is incredibly impressive for an airport lounge, and this is not even the first class section, just the business class section.