Hot food in economy class is certainly not very common on shorthaul flights in Europe nowadays, at least not for free and not really at a charge either. Not sure if a Quiche Lorraine, a ham and cheese pie, would qualify for hot food, a hot snack would perhaps be a more appropriate word, but no matter what this is what you get when flying SWISS in economy class on a longer intra-European flight. Far better than what many competitors offer.
And their Quiche Lorraines are actually quite tasty, and as a few passengers will usually decline the pie it is usually not a problem to get a second one if you are hungry and if you ask the cabin crew nicely. You also get free beer and wine onboard in economy class and of course coffee, tea and various non-alcoholic drinks.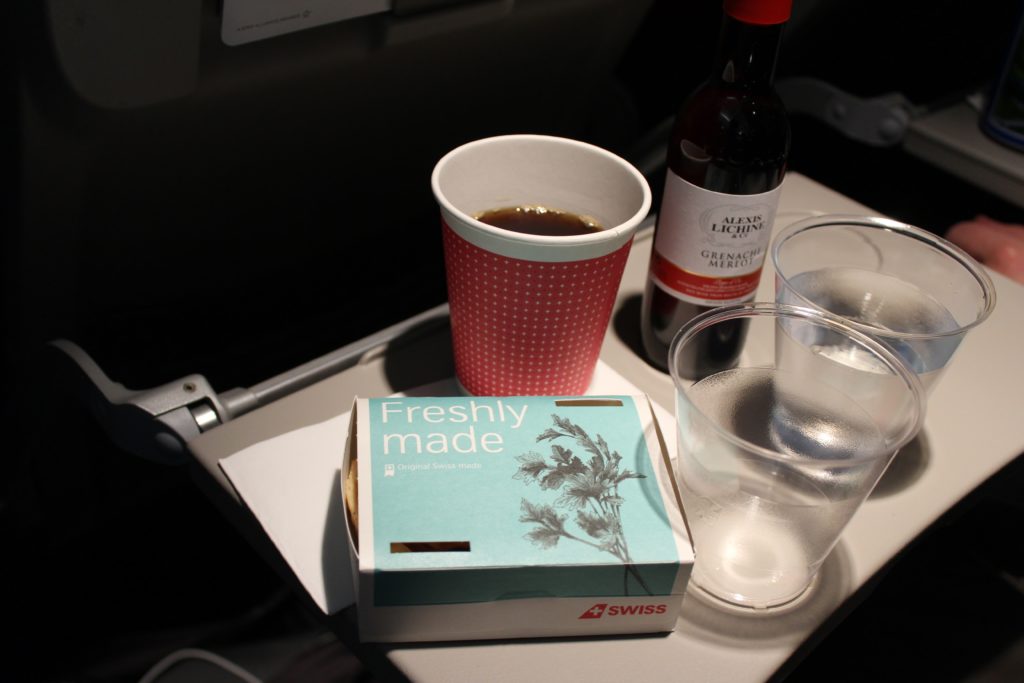 But how are you supposed to eat these? The pie comes in a paper box but you do not get any cutlery, just a napkin. And no matter if you use your hands or the napkin it will get sticky, no matter how you do it. But well, they are at least tasty.