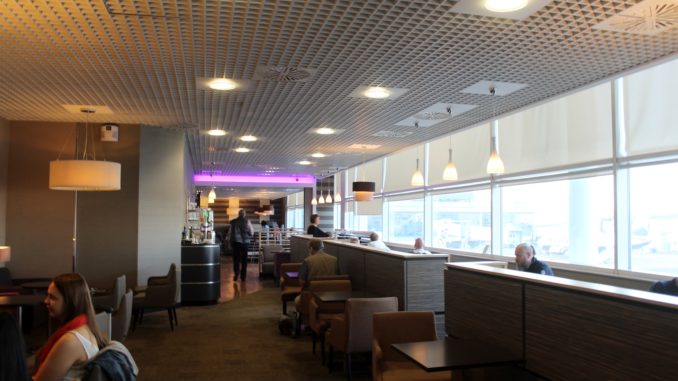 Where is it?

The Aspire Lounge is located airside in the transit hall used for both international and domestic departures. After security control, turn left and follow the signs towards gates 1-20. The entrance is on the right hand side and impossible to miss once you get to the right part of the transit hall.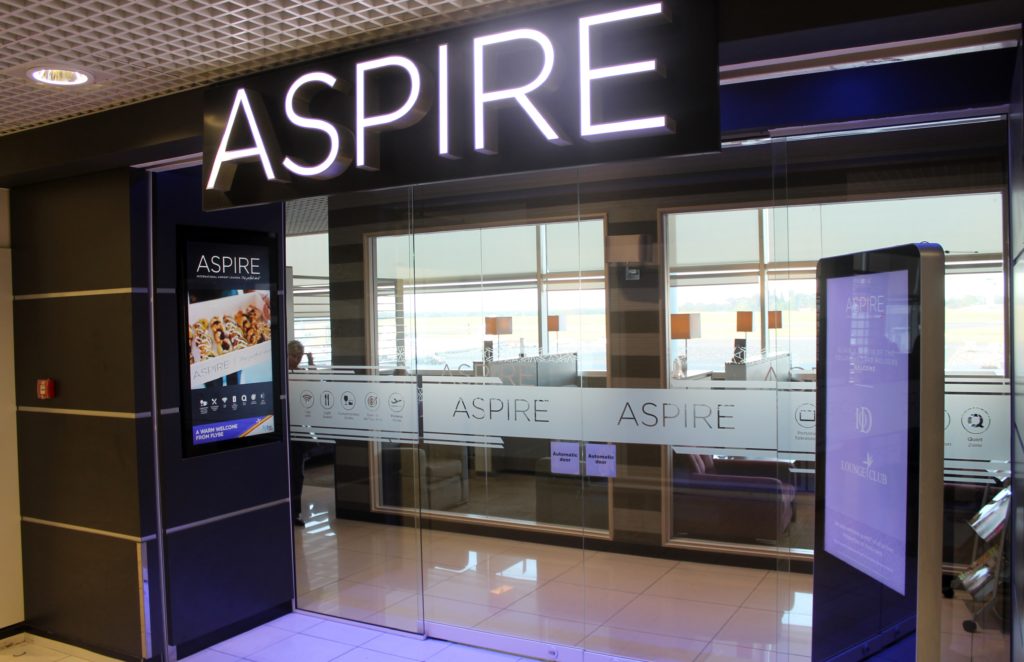 How do I get in?

The lounge is used by a number of airlines operating at Birmingham airport. It is also possible to pay to access the lounge (it is generally cheaper to purchase lounge access in advance) and it is possible to enter the lounge using various lounge cards such as Priority Pass.
What's it like?

The lounge has the standard Aspire Lounge design which is available in most Aspire lounges throughout Europe. The lounge is situated along the panorama windows facing the apron with the reception desk in one of the corners of the lounge.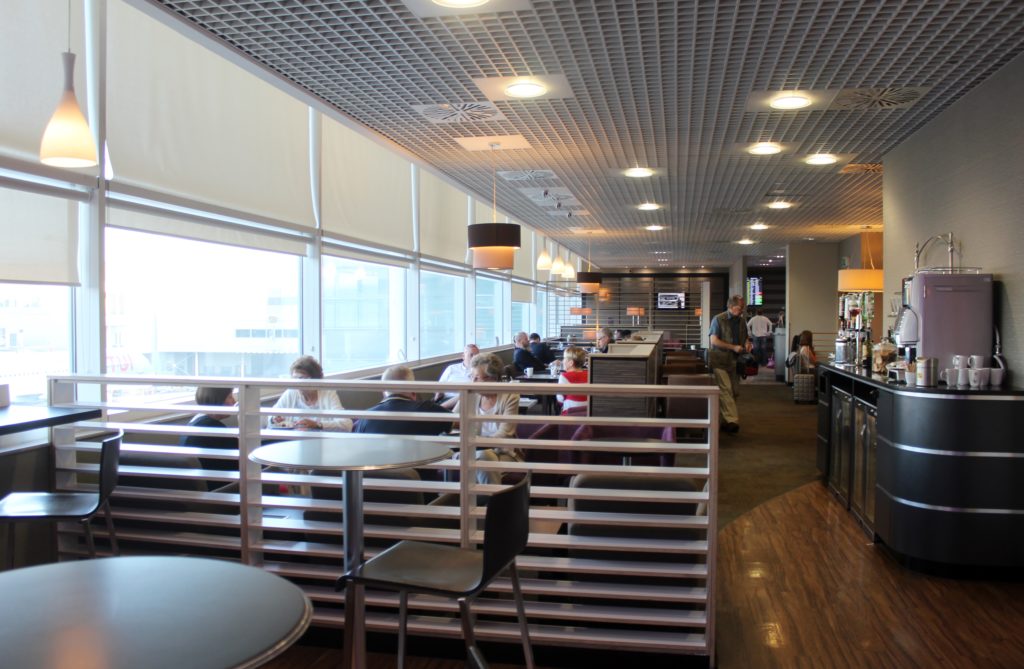 The interior goes in brown and grey with design details and neon lighting effects in purple. A rather stylish design and the natural light provided through the large panorama windows helps to create a pleasant atmosphere. The Aspire lounge design can become very dark when there are no windows and little daylight.
The lounge is divided into different seating areas with low walls used as dividers.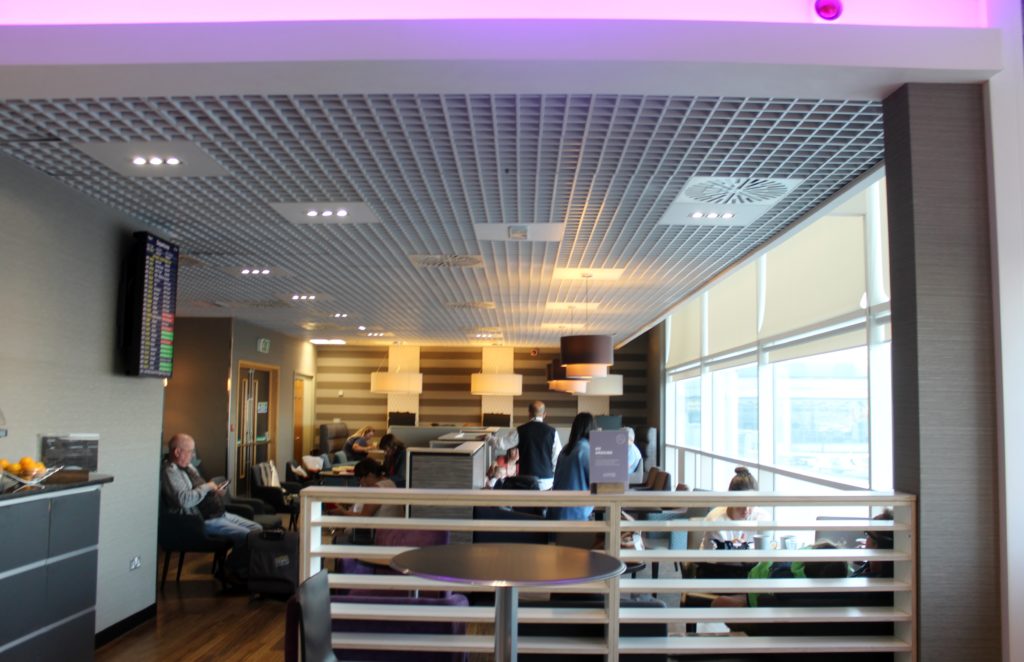 There are different areas for different purposes with a small dining area, relaxation areas and even a quiet area.
The large panorama windows provide a good view of the apron and parts of the runway.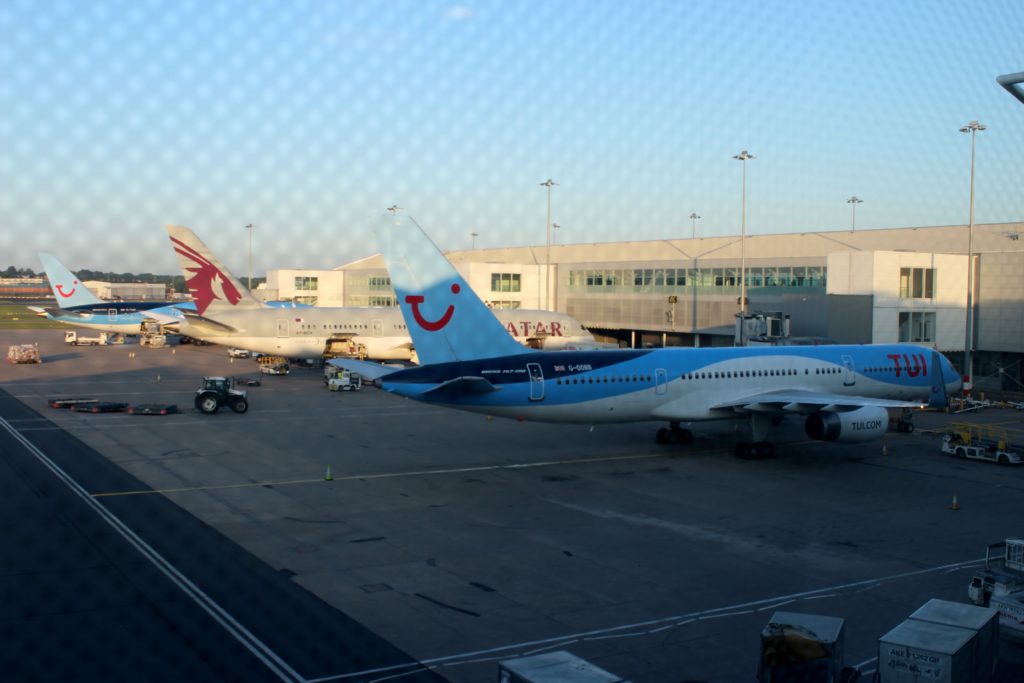 Food and drinks

Drinks and snacks are available for self service from the buffet counter. There is a fairly decent selection of drinks with red and white wine, different beers, a standard selection of spirits, juices, sodas, coffee and tea.
The snacks selection is very limited though with only bread rolls, pastries, cookies, crisps and nuts and very little substantial to eat.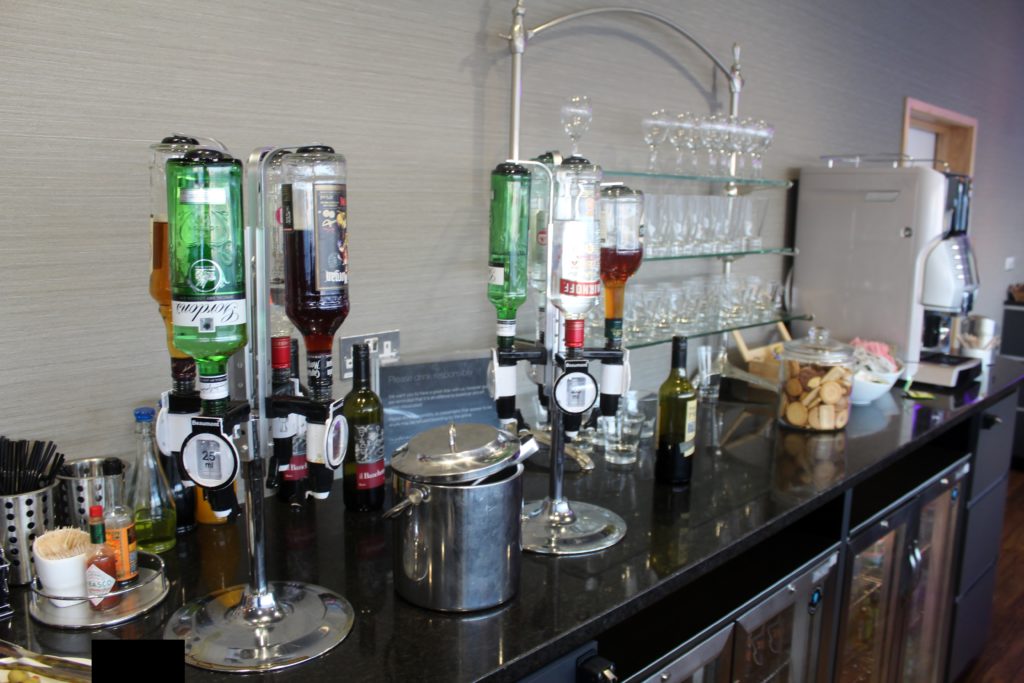 Facilities

Some newspapers and magazines are available, there is free wireless internet and several TVs.
Restrooms are located just outside the lounge. No showers are available.
Final impression

A standard Aspire Lounge with the standard Aspire lounge design, which is fairly modern. Good selection of drinks but only a limited snacks selection to eat. Nice apron view and friendly staff.