Very impressed to see the inflight service in SWISS Economy Class on a longer intra-European flight from Stockholm to Zürich, especially in these days when more and more airlines are scrapping free inflight service in economy class.
On these longer flights at lunch and dinner time they actually offer a free hot snack in economy class. They have offered these hot snacks for quite some time. In the past I have been served a Quiche Lorraine, a ham and cheese pie. This time it was some kind of mince pie served in a paper box.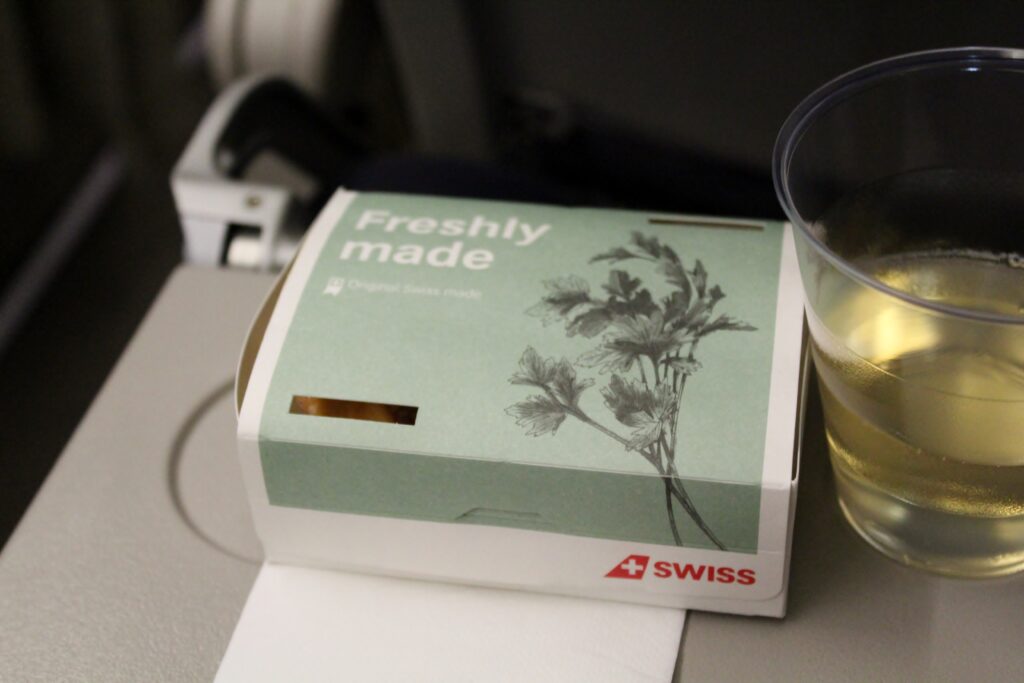 And some complimentary drinks with that, including beer, wine, soft drinks, coffee and tea. I asked for a bootle of white wine and a glass of water to drink. The white wine was actually a Swiss one, Les Merveilles Chasselas de Romandie, made using the Chasselas grapes.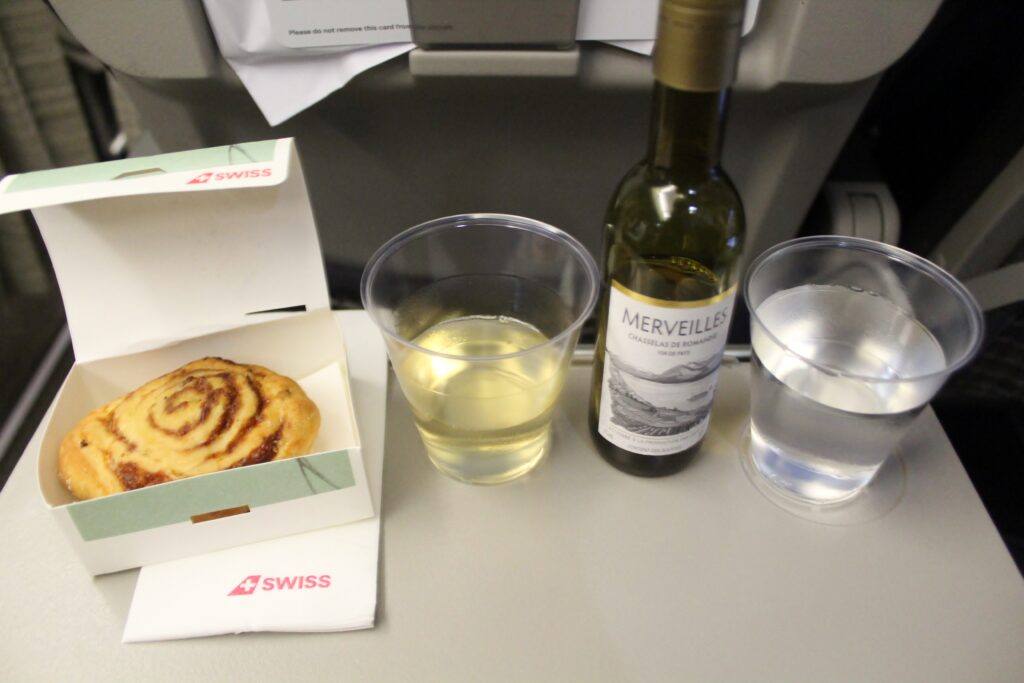 Not quite sure though how to eat these pies though since no cutlery was provided. Some passengers seemed to use the napkin to hold the pie, I simply decided to use my hands.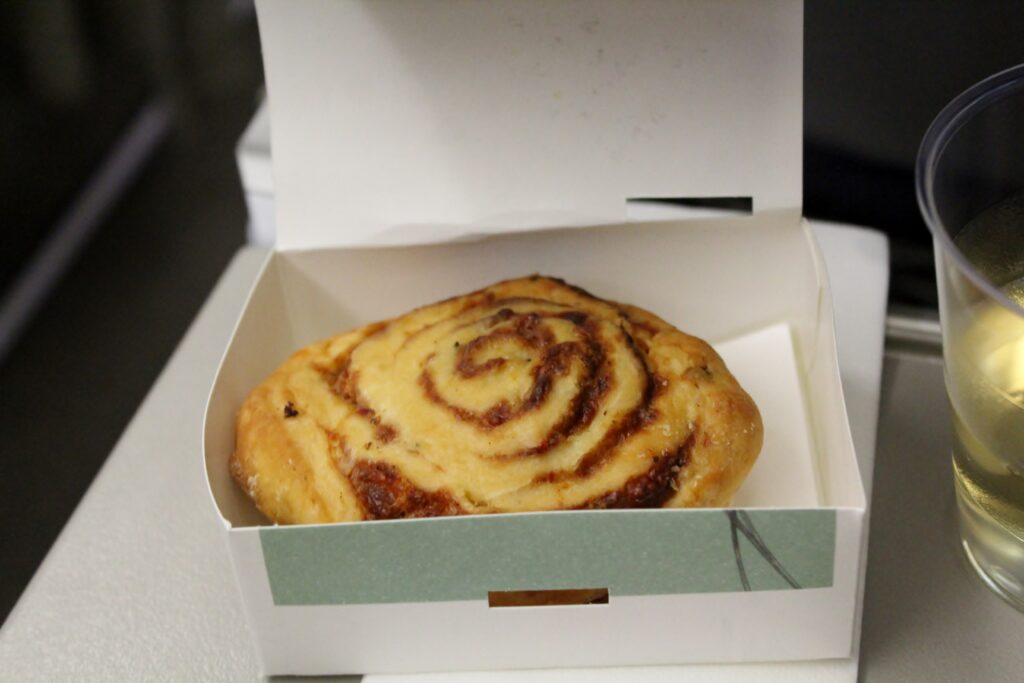 And finally the standard Swiss milk chocolates were offered from a basket, which is always a nice touch, and especially as you also get these in economy class. And there was no problem to get a second bottle of wine.
Overall a very pleasant flight with friendly service from the cabin crew. A light cabin load in the wake of the Coronavirus naturally also made the work easier for the cabin crew.