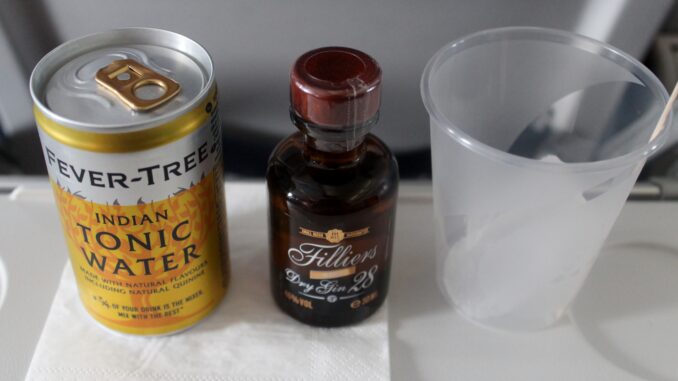 One thing I always enjoy when flying on different airlines is when an airline makes an effort to offer locally-produced food, drinks and snacks onboard. Obviously this varies a lot from airline to airline, but one thing which has become more and more popular is to offer a local gin brand onboard, since gin & tonic is a classical airplane cocktail which many people enjoy.
Some airlines have now switched from the standard brands like Gordons, Tanqueray and Bombay Sapphire to instead offer something local. On Finnair you can for example get the Finnish Napue Gin and on SAS the Harahorn Gin. And I was rather excited to see that Brussels Airlines offer the Belgian Filliers Gin onboard their flights.
On the webpage they describe the Filliers Dry Gin as "a handcrafted premium gin, infused and distilled with 28 botanicals carefully selected by the master distiller. Based on the authentic recipe with Belgian hops by Firmin Filliers (1888-1965)".
On Brussels Airlines they have Filliers Gin for sale in economy class and there are two versions. The standard 'Dry Gin 28' distilled with 28 botanicals. And the 'Dry Gin 28 Pink', which is essentially the standard gin enhanced with raspberry and goji berries.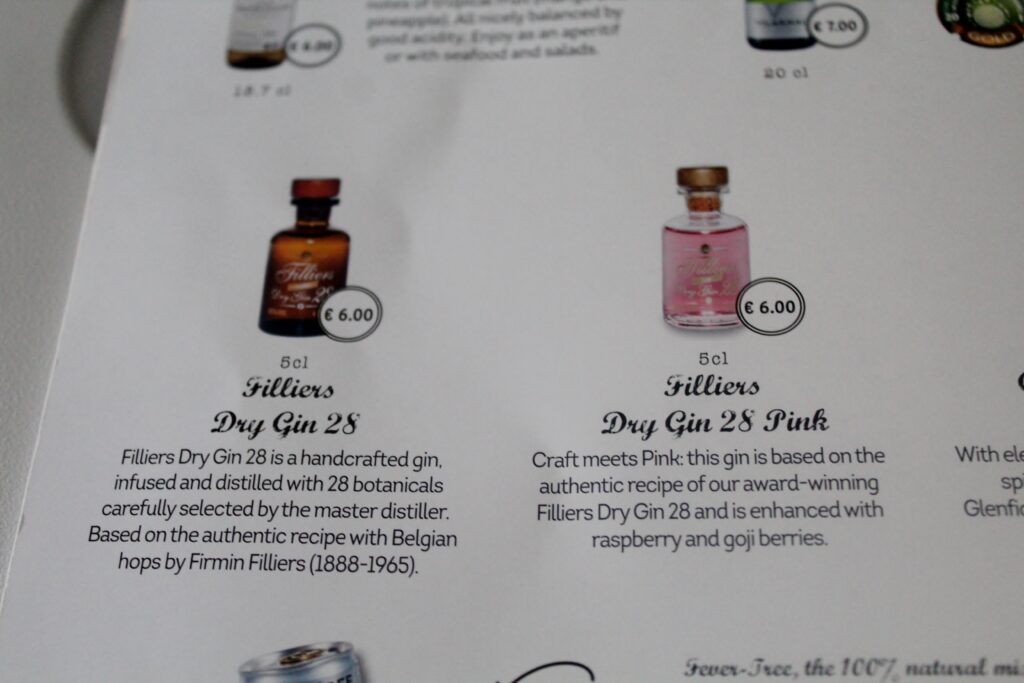 The miniature bottles cost 6 euro and a Fever-Tree tonic water costs 3 euro, but there is also a spirits deal at 8 euro.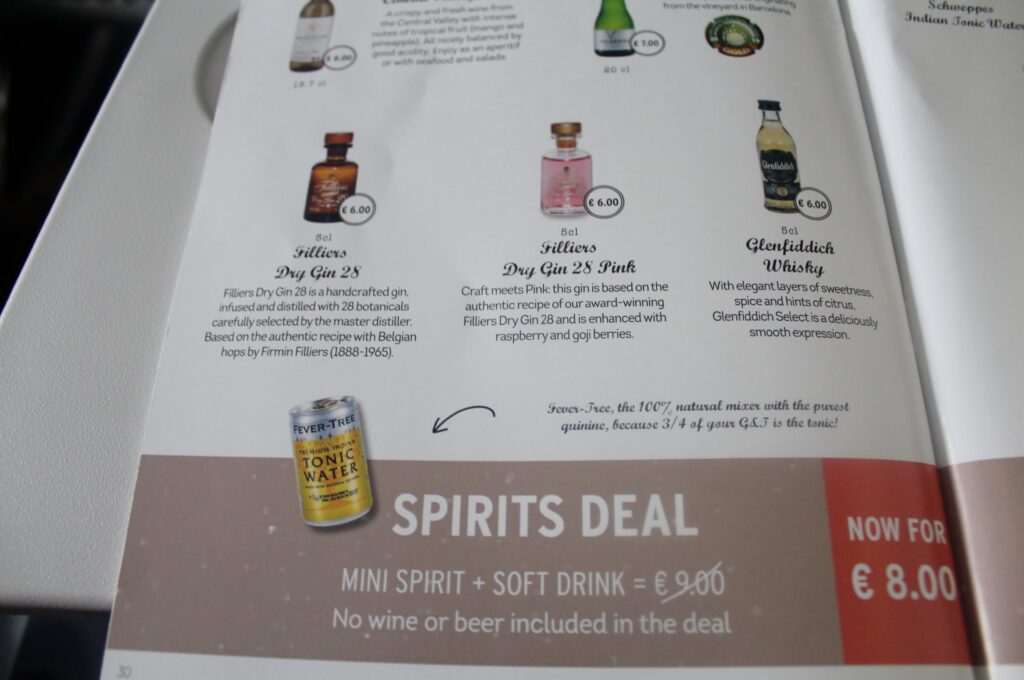 I decided to give the standard gin a try on the late afternoon flight from Brussels to London Heathrow. It seemed like I was the only person in economy class who actually purchased anything on this very short hop across the English Channel. And the gin was really not that bad with plenty of taste and a rather cool design of the miniature bottle, on top of that.