Starting in December Brussels Airlines will offer meals in business class created by Michelin-star chef Peter Goossens from restaurant Hof van Cleve in Kruishoutem in Belgium. Six different menus have been created that will be available on intercontinental flights to the US and Africa. The aim has been to show the best of Belgian gastronomy with primarily seasonal and regional products.
Peter Goossens has also selected six beers from his region to serve with his menus, including Steenuilke from Brouwerij De Ryck and Malheur from Brouwerij De Landtsheer. Passengers can also indulge in Belgian pralines and cheese from the renowned Cheese Refiners Van Tricht in Antwerp.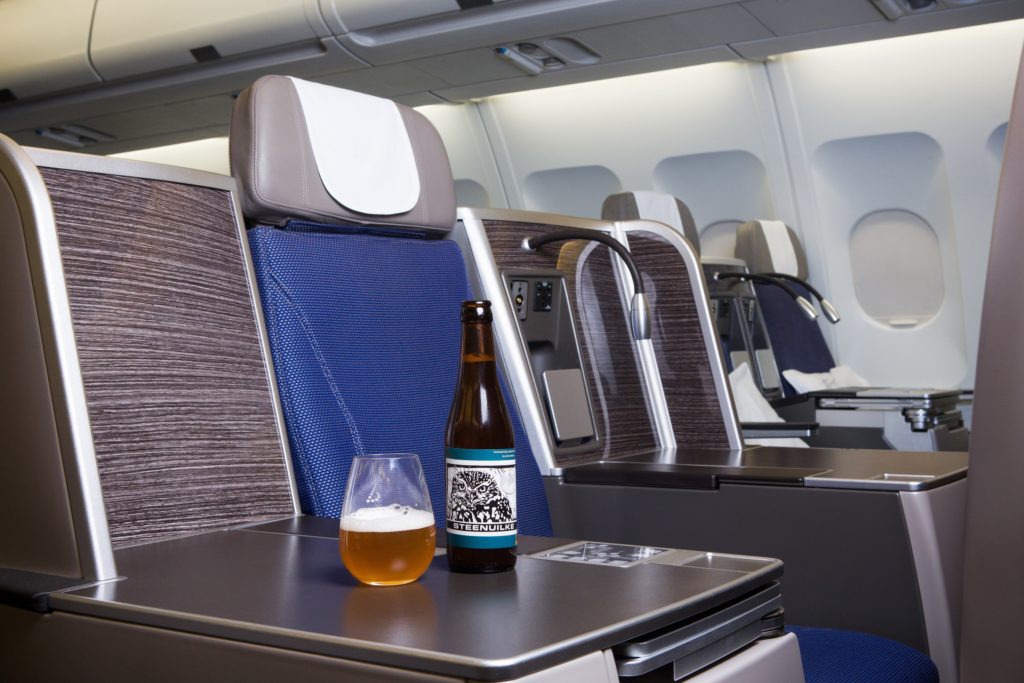 The Hof van Cleve restaurant opened in 1992 and received its first Michelin star two years later. Today the restaurant has no less than three stars.
"We are extremely proud to be able to serve the creations of Peter Goossens on board our intercontinental flights. We want to offer our Business Class guests a premium experience and show our Belgian identity at the same time. Peter's menus are a perfect way to show the best that Belgian gastronomy has to offer", says Anne Tricot, Brussels Airlines Vice President Customer Experience.