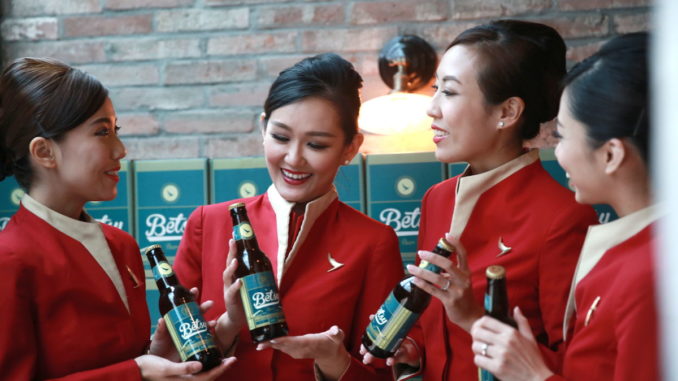 The craft beer, Betsy Beer, has been named after the first aircraft of Cathay Pacific, a Douglas DC-3 which flew in the 40's and 50's. According to Cathay Pacific Betsy Beer is the first hand-crafted bottled beer specially brewed to be enjoyed in the sky.
The beer included the Dragon Eye fruit to give the beer a unique characteristic and also a small hint of honey from the New Territories in Hong Kong.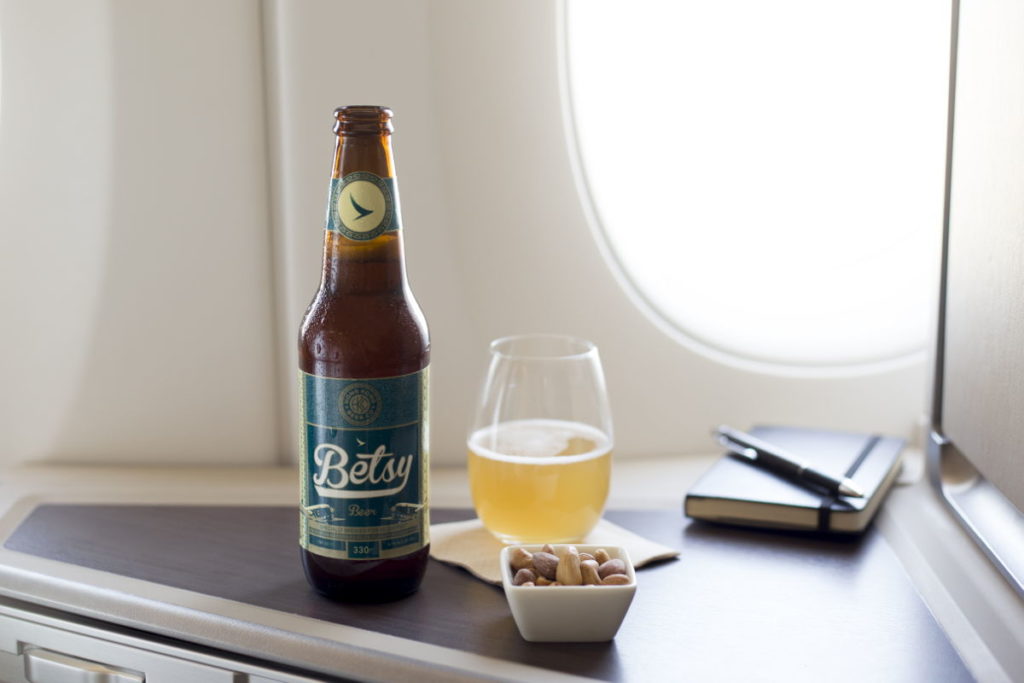 "We know that when you fly, your sense of taste changes. Airlines address this for food in certain ways. But nobody has ever tried to improve the taste of beer at altitude. That seemed like a great opportunity for us to help our beer-loving passengers travel well", explains Julian Lyden,Cathay Pacific General Manager Marketing, Loyalty Programme & CRM.
The beer will be served in March and April 2017 in business class and first class on flights between Hong Kong and the United Kingdom (London Heathrow, London Gatwick and Manchester).