Where is it?

The lounge is located in the international transit hall after security control and passport control. The entrance is opposite gates 1 and 2. The transit hall is small and there are plenty of signs.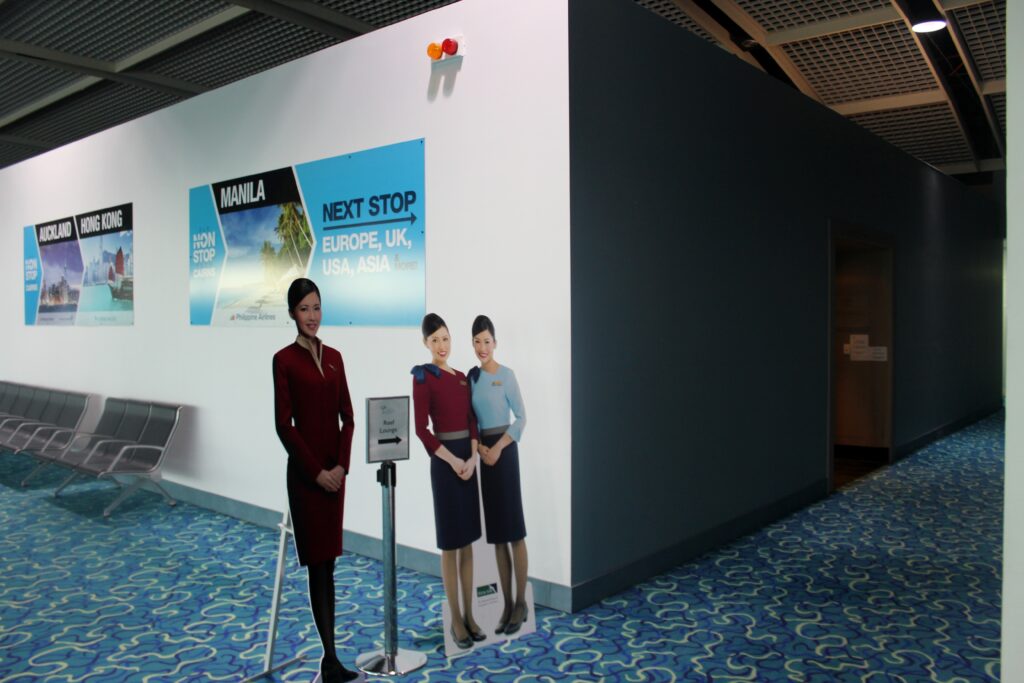 How do I get in?

This is the only lounge in the international terminal used by all full-service airlines. The lounge is used by airlines such as Cathay Pacific and Air Niugini for their business class passengers and top-tier frequent flyers.
What's it like?

The lounge is small but more than adequate for the small number of international flights from Cairns. The interior looks somewhat dated by now and has most likely been around for quite a few years, which you can especially notice in the buffet area.
But the lounge does its job, especially for a smaller international airport with few international flights. The staff are friendly and accommodating and although dated the lounge is tidy and well-maintained.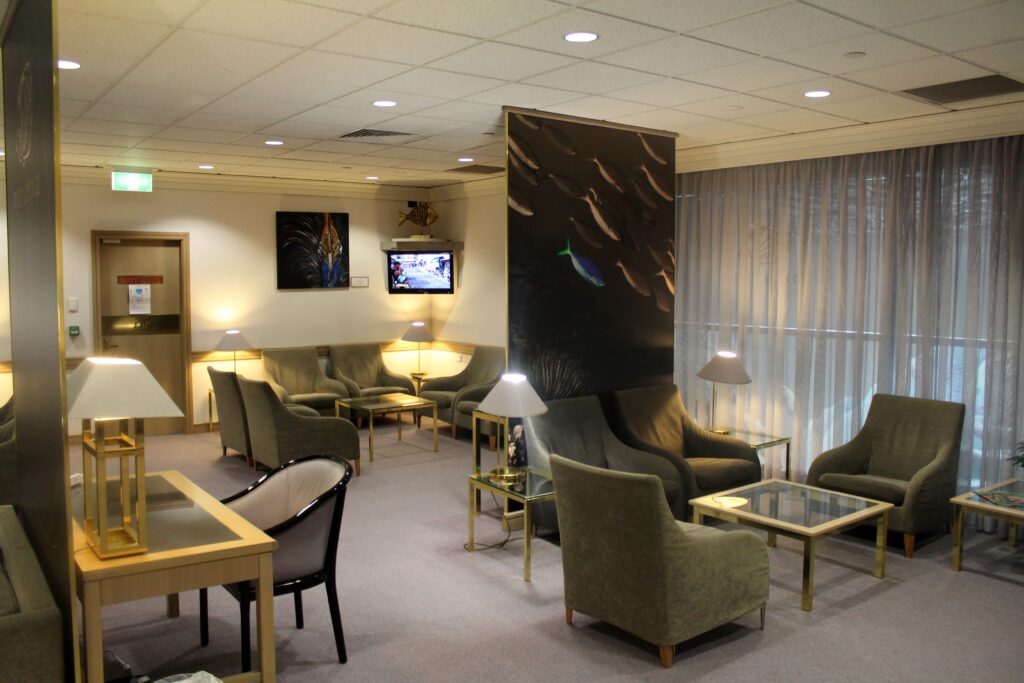 The lounge is named Reef Lounge, most likely as a reference to the nearby Great Barrier Reef, and there are several design details with a marine theme. Most of the interior is in wood, black and green.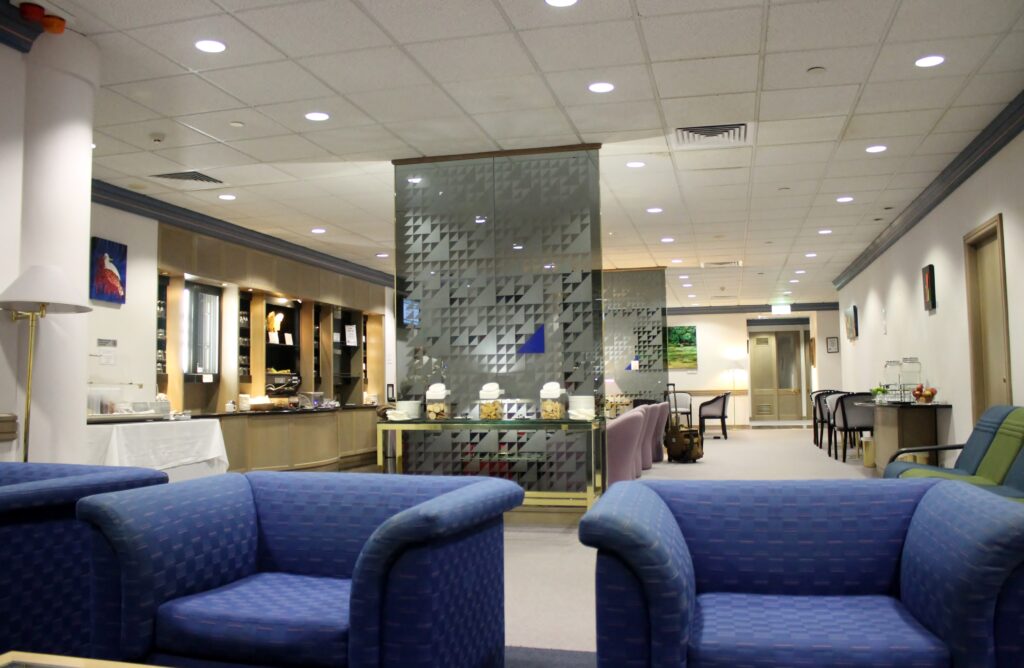 Food and drinks

The opening hours are fairly limited and generally follow the flight departures of the airlines using the lounge.
Most of the days the lounge is open from early morning until noon, which means various breakfast items are on offer most of the time. This was also the case during this visit, which was during a short Cathay Pacific stopover between Hong Kong and Brisbane, as the aircraft makes a short stop in Cairns on the way when all passengers need to get off, including those continuing to Brisbane. Eligible passengers can visit the lounge during the stop.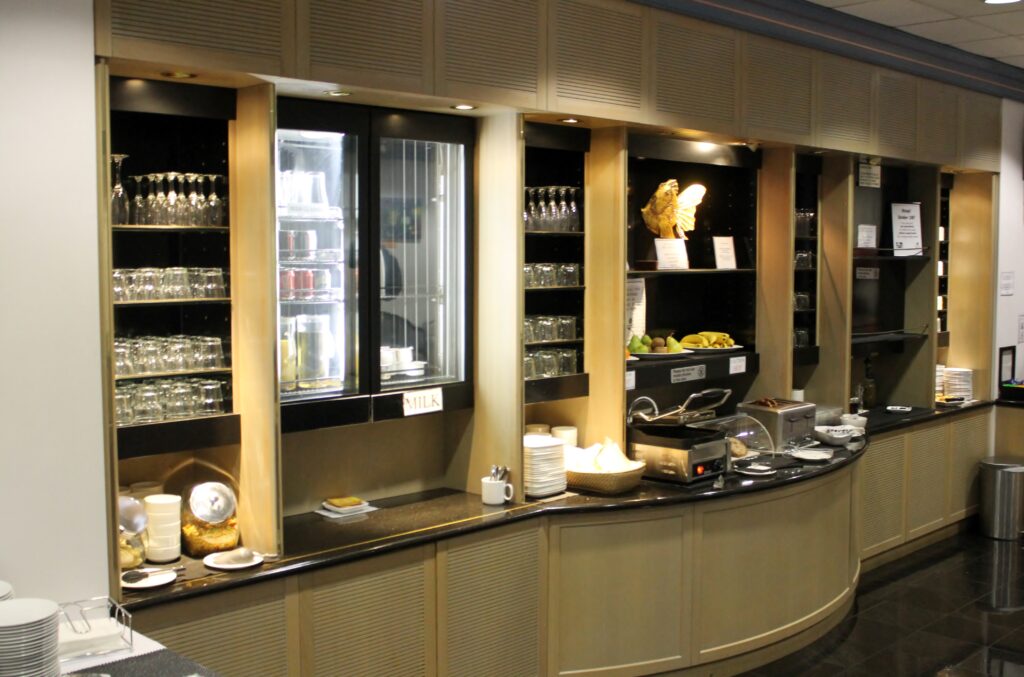 In the morning a cold breakfast buffet is on offer with bread rolls and toast, cookies, pastries and some fresh fruit. There was also milk and cereals, but nothing hot.
The selection of beverages includes juices, soft drinks and a coffee machine. There did not seem to be any alcohol available in the morning such as beer or wine. According to the website alcohol is available from 10 am.
Facilities

Showers and restrooms are available in the lounge. Free Wi-Fi is available and there is also a small selection of newspapers and magazines.
Final impression

A small lounge with a somewhat dated interior and with a limited selection of drinks and snacks. However on every visit the staff have always been very friendly and accommodating.