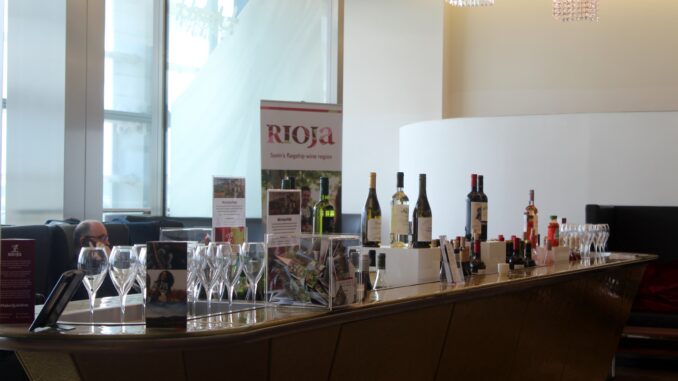 Following the tradition from 2017 and 2018 there are some very nice Rioja wines to try at the Gold Bar in the British Airways Galleries First Lounge at London Heathrow terminal 5, which seems to have become a tradition at the end of June every year. Rioja is a famous Spanish wine region located in north-eastern Spain.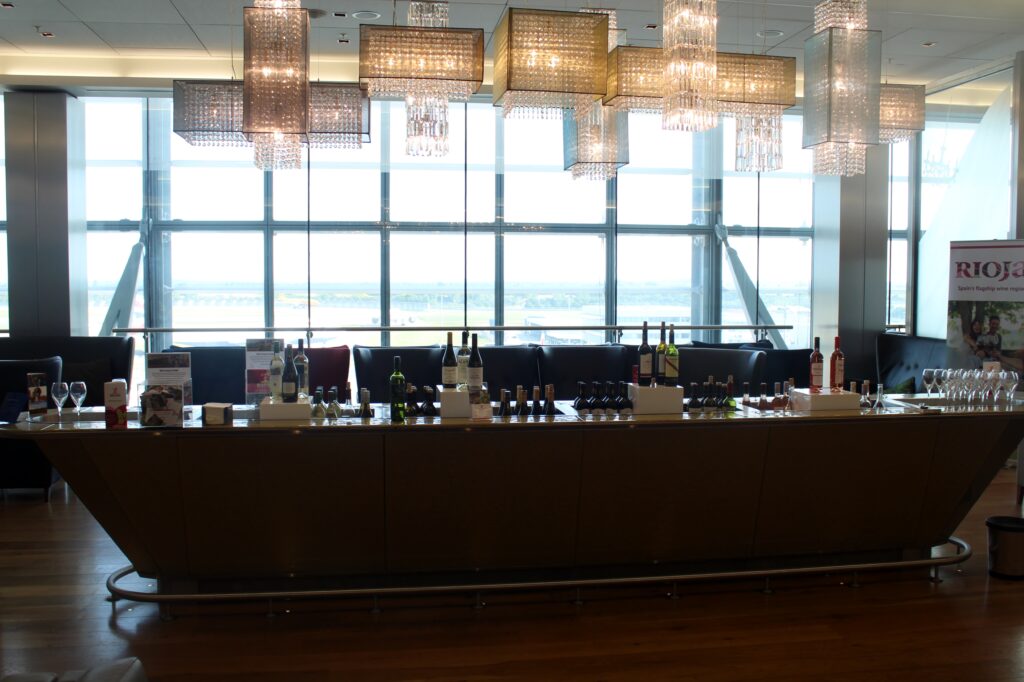 The selection is just as good as last year with what must be at least a dozen different wines, but in contrast to previous years, when there were only red wines to try, this year there are also white wines and Rose wines.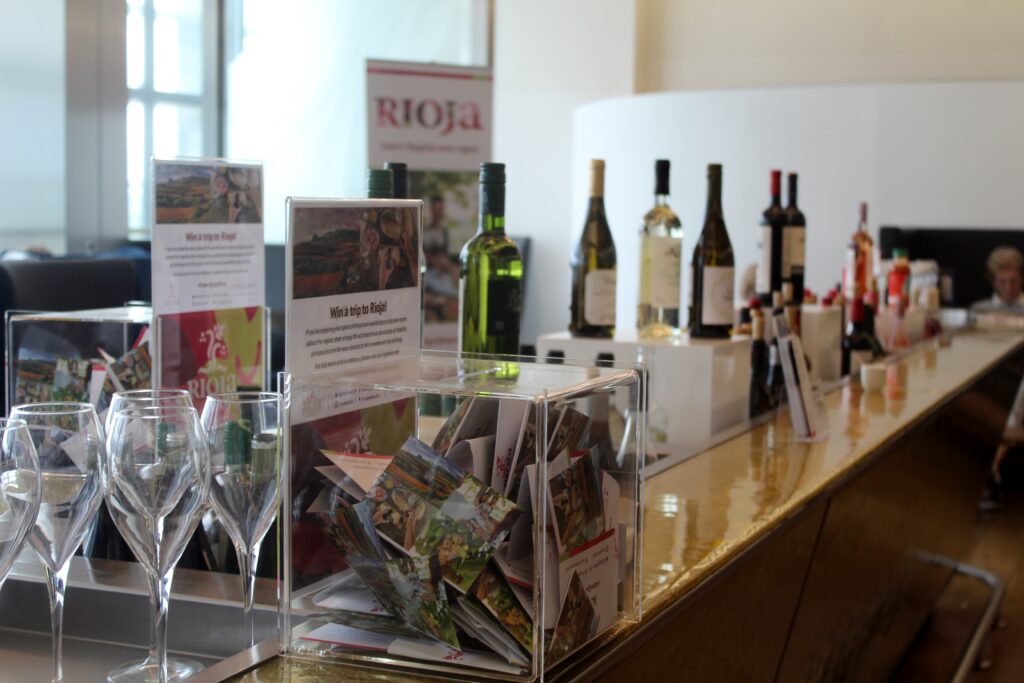 But of course Rioja is perhaps most famous for their red wines, which are not very different from wines made with Cabernet Sauvignon.
A very nice initiative from British Airways, which I hope will be back also in 2020. Of course there was no way I had the time or the capacity to try all the 12 something wines, but I tried a very small glass of three different wines, and they were excellent.