The British Airways Galleries First Lounge at London Heathrow, available to British Airways Gold and OneWorld Emerald cardholders as well as British Airways first class passengers (although the latter can also visit the better Concorde Room lounge) pretty much always offers a good selection of wines. The selection is definitely well above average for an airport lounge.
The selection also changes very frequently, usually every second week and sometimes even weekly, and there is usually a good mix of wines, combining some well-known brands from the old world with some more unusual but interesting ones from the new world.
However occasionally it is also possible to find some exceptional wines for self service, well at least exceptional for an airport lounge, like today.
In the wine bar this afternoon, other than the standard wine selection there is also a bottle of Château Cantemerle Haut Médoc 2009 available. This wine is produced in the Macau commune in Haut Médoc in the Bordeaux region and is an excellent choice for guests who fancy a glass of red. The price of a bottle of this wine is usually in the range of 40-45 euro.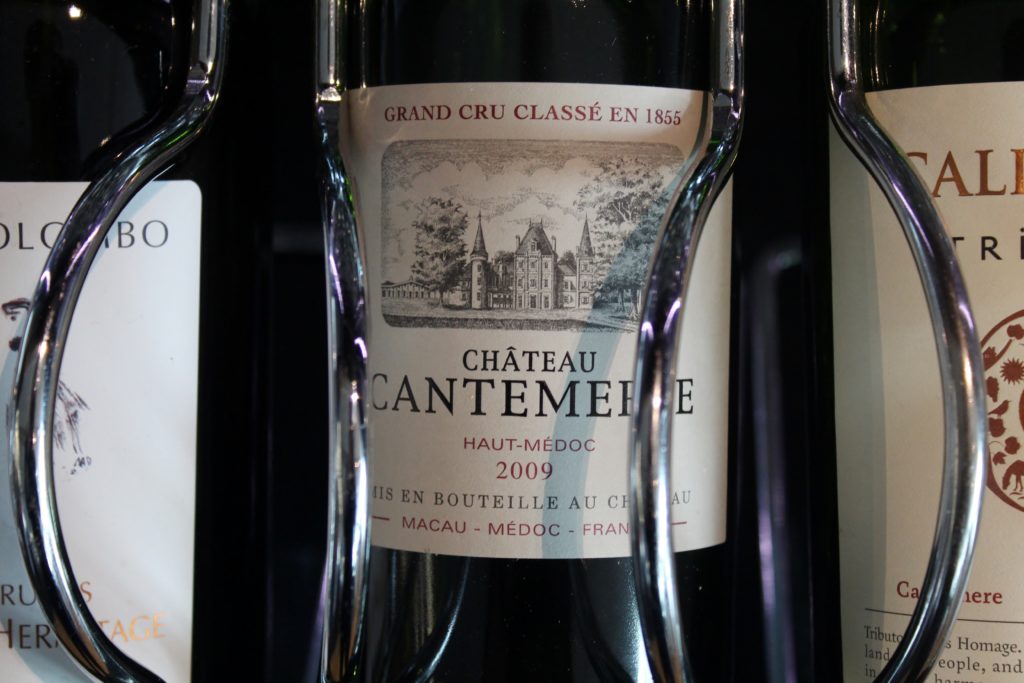 So what is the story behind this?
This is actually one of the red wines served onboard in British Airways first class. As the wine selection changes and there are bottles left of a rotation these are handed over to the lounge staff at Heathrow, to be served in the Galleries First Lounge. Obviously you never know exactly when this will happen, or how many bottles that will be available to lounge guests, but have a look in the wine bar when you are there, you may be lucky.