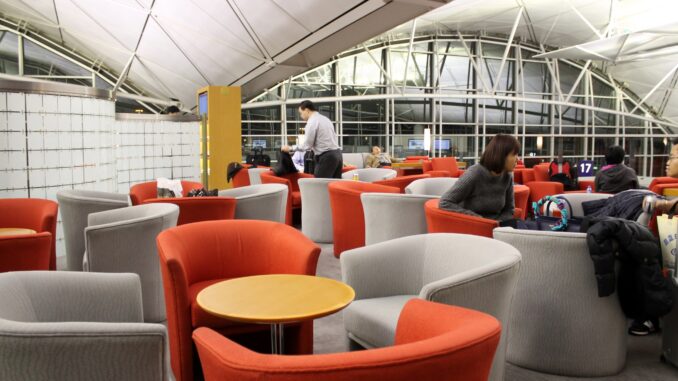 Where is it?

The Dragonair G16 Lounge, as the name suggests, is located airside in the international transit hall close to gate 16.
To reach the lounge, take the escalator opposite gate 16. The lounge is located on a balcony above the transit hall on level 7.
How do I get in?

Dragonair is a subsidiary of Cathay Pacific and a full member in the OneWorld alliance so the standard Cathay Pacific and OneWorld entry rules apply.
Access is given to Dragonair, Cathay Pacific and OneWorld business class and first class passengers as well as OneWorld Sapphire and Emerald members travelling the same day on any of these airlines.
What's it like?

The lounge has an open layout with different seating areas with armchairs in red and grey. There are a few bookshelves with newspapers and magazines, a self-service buffet area, some lamps, plants and some local art. Otherwise the interior is fairly basic with few details of interest.
As the lounge is located on a balcony overlooking the transit hall and since there are no roofs or walls the announcements from the nearby gates 16-19 can be bothersome.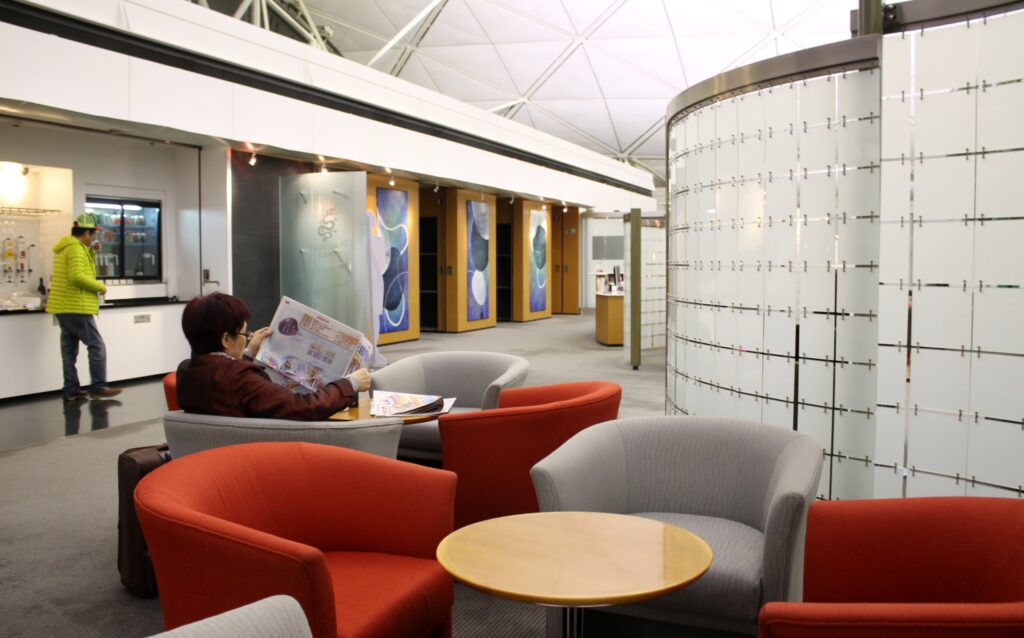 Food and drinks

There is a self-service buffet area to the right after the entrance offering sandwiches, croissants, muffins, cookies and fresh fruits. There is also a noodle bar offering four different noodle dishes which are prepared while you wait.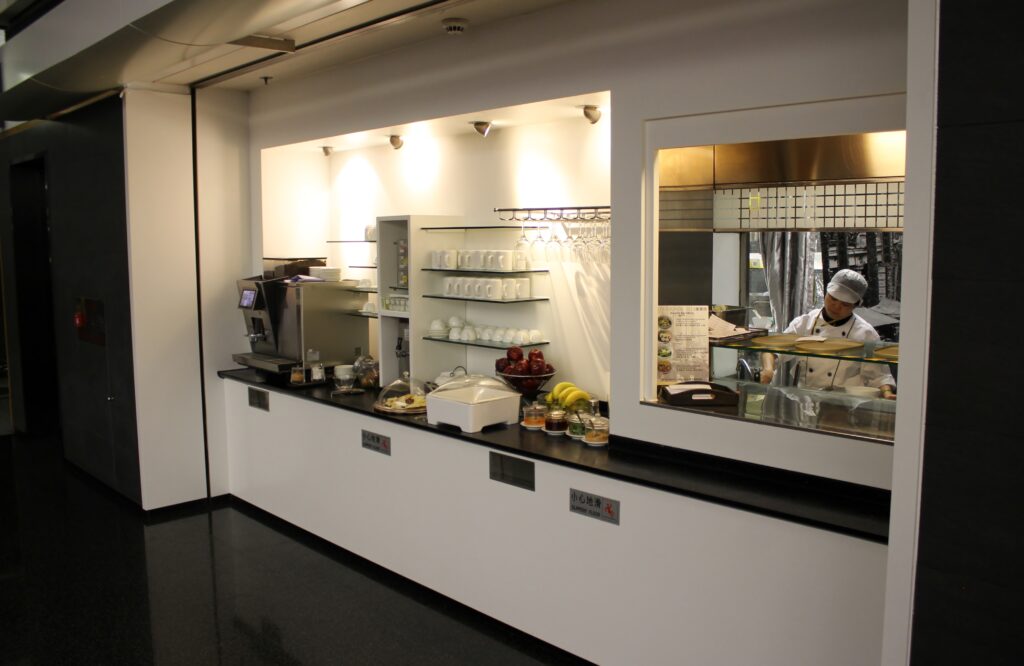 The drinks selection is fairly standard and includes red and white wine, a fridge with beer and sodas, four types of spirits and two coffee machines.
Facilities

Free wireless internet is provided and there is also a small business centre with internet computers. There are restrooms but no showers.
Final impression

A rather basic lounge and unless you have a flight departing from a nearby gate you are better off visiting one of the excellent Cathay Pacific lounges. But there is little missing. You have most facilities needed such as free Wi-Fi, a selection of snacks and a noodle bar. But everything is just rather basic and uninspiring.