French hotel group AccorHotels today unveiled the details of its latest hotel brand called JO&JOE, a new budget concept targeted at price-conscious Millennials who are "ready to explore the world". The first hotel, or they rather call it "venue", is scheduled to open in 2018.
This is how AccorHotels describes the new brand:
"JO&JOE is a vibrant living space, a home that is open to the external world and designed to meet the expectations of Millennials and all those who value sharing, spontaneity and experience. JO&JOE rounds out the Group's economy-brand portfolio, providing a made-to-measure solution for the vast international community of Millennial-minded trend-setters revolutionizing the market."
"JO&JOE is a living space, an unexpected and innovative open house welcoming both Townsters (people living nearby) and Tripsters (people in town to explore). "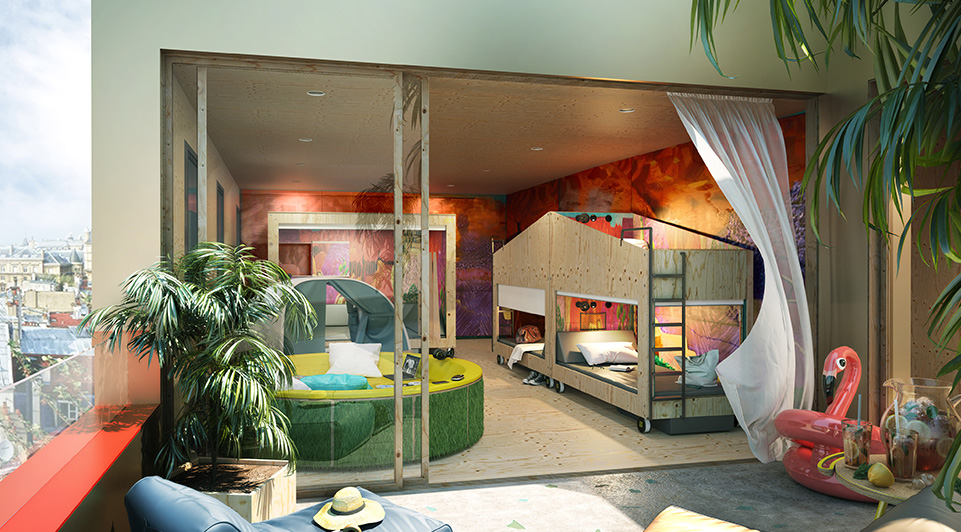 And four quick bullet points about the new concept:
A brand that was co-constructed with its future guests and disrupts traditional codes 

A brand that blends the best of private-rental, hostel and hotel formats

A totally reinvented and disruptive experience in terms of design approach, catering, service and customer journey

An "excubation" project supported at every step by AccorHotels' shadow executive committee
The first JO&JOE "venues" are scheduled to open in Paris and Bordeaux in 2018 followed by cities such as Warsaw, Budapest, Rio de Janeiro and Sao Paulo. In total 50 venues are planned by year 2020.