Where is it?

The Bidvest Premier Lounge is the only lounge at the airport, located airside after security control in the transit hall for domestic passengers. Take the stairs in the gate area next to gate 3, the lounge is located on the upper floor. There are plenty of signs.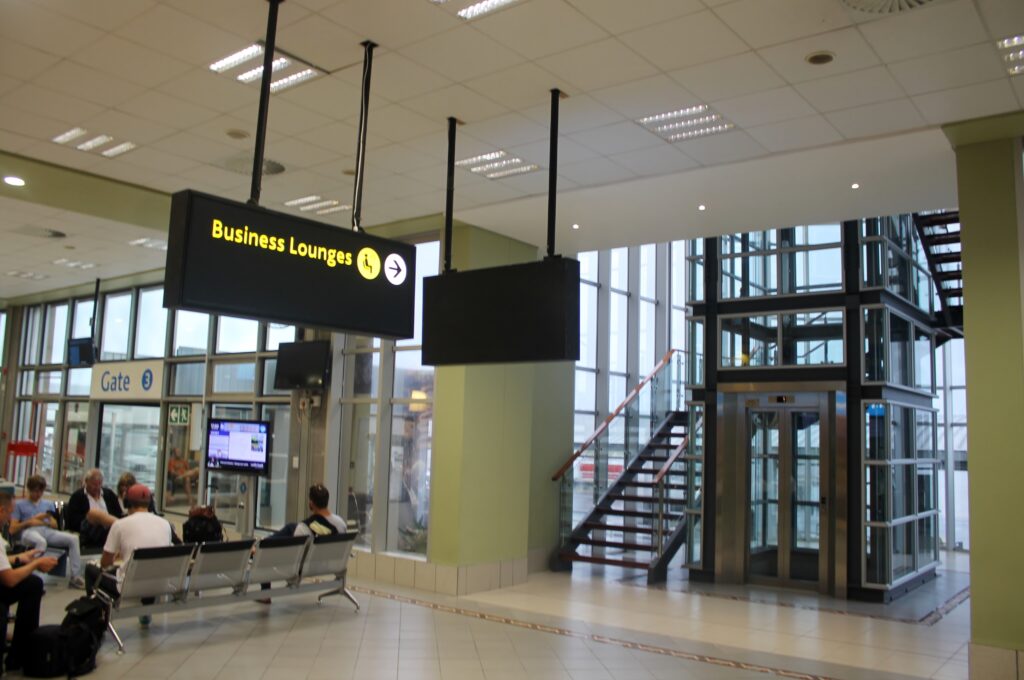 How do I get in?

This is the only lounge at the airport used by all airlines, including airlines such as South African Airways and British Airways/Comair for their business class passengers and top-tier frequent flyers.
There are also several other ways to get access to the lounge, including a number of credit cards and Priority Pass.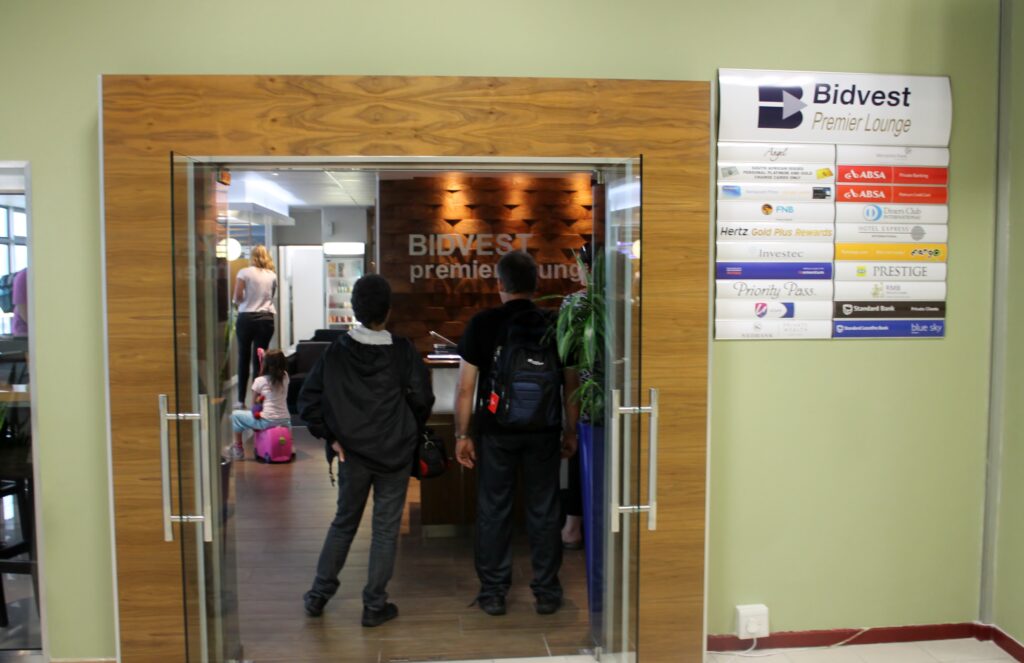 What's it like?

The lounge is located on the upper floor of the terminal building and has a very nice view of the apron and the runway through the panorama windows.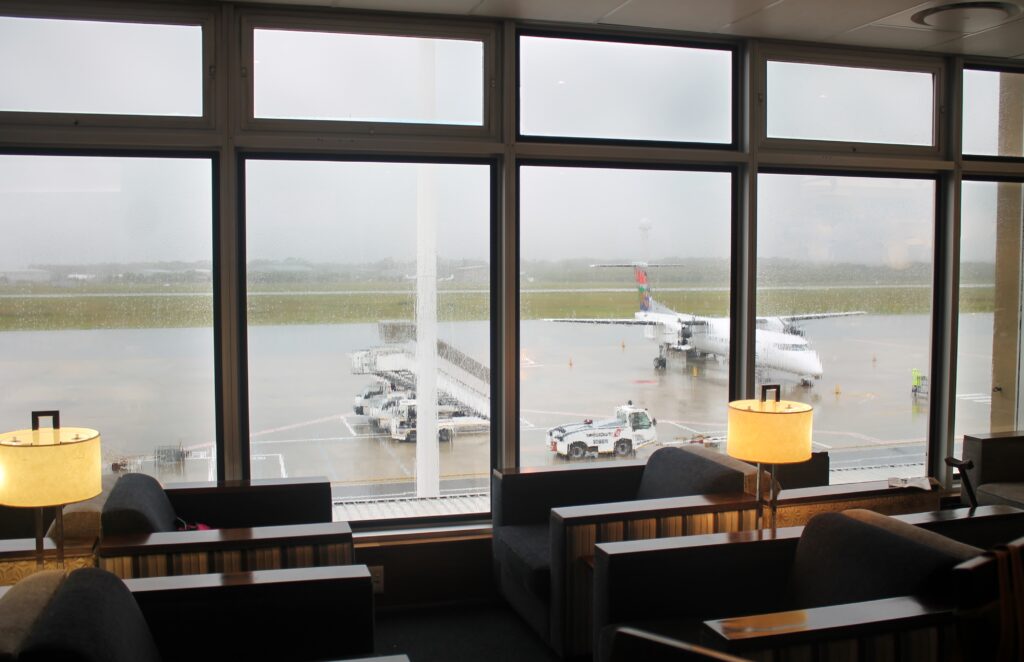 The lounge itself is not particularly large and the interior is fairly dark with armchairs in mostly black, dark brown, grey and wood.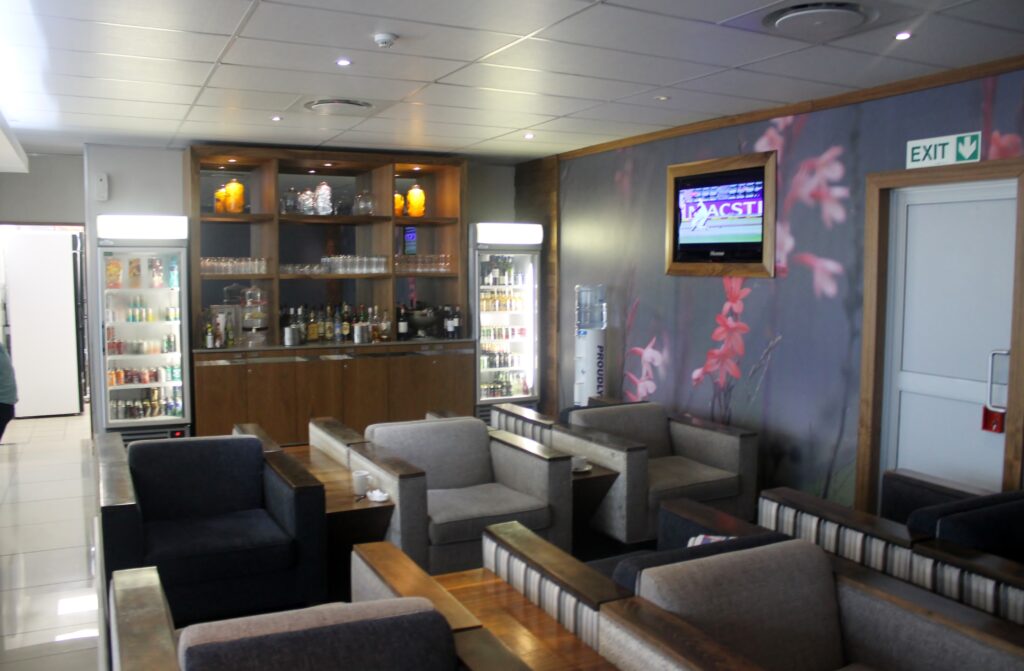 It is divided into different seating areas with armchairs by the window and by the self-service buffet area while there is another area with a bar table and barstools. There is also a separate smoking room.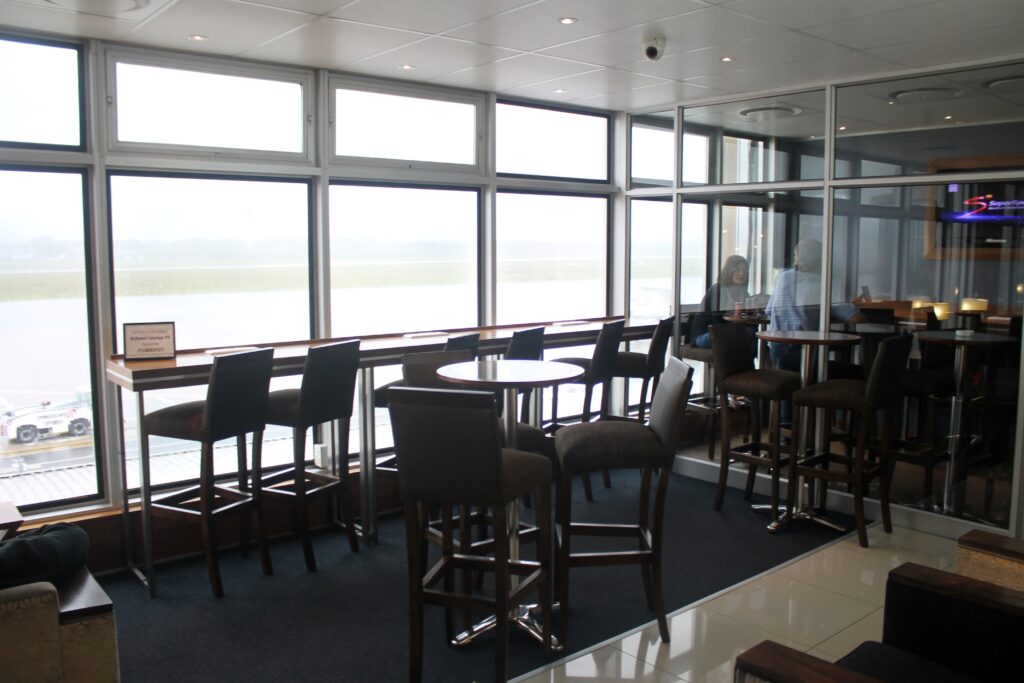 Food and drinks

There is a self-service buffet area with food and snacks, a rather nice selection for a smaller lounge at a regional airport, which is often the case in South Africa.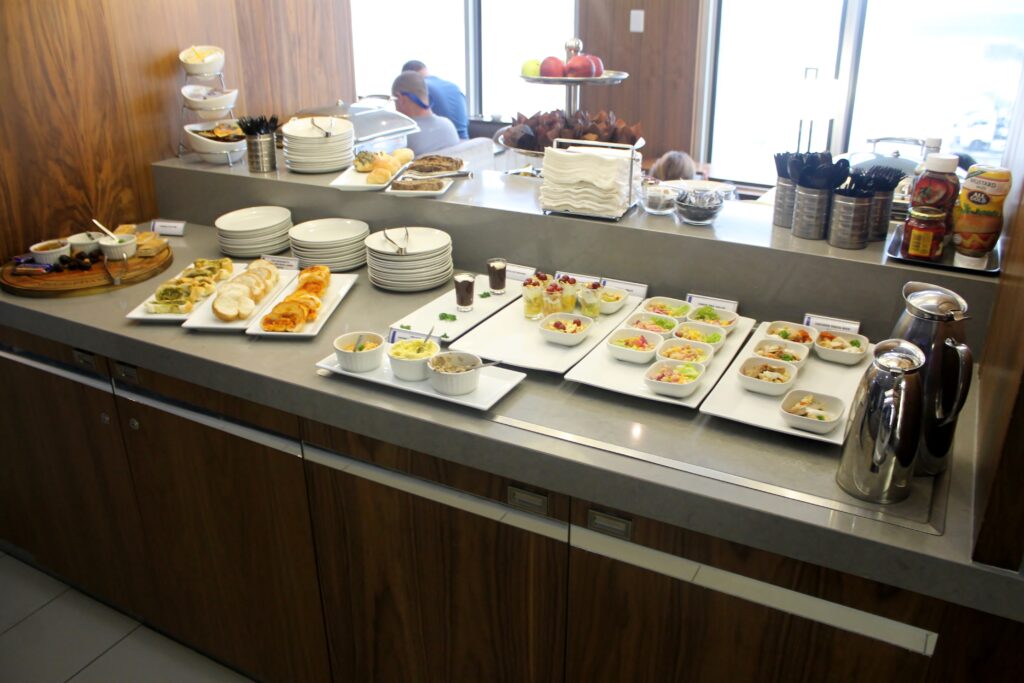 Drinks are available in a separate corner of the lounge where you will find different wines (all of them South African of course), a rather good selection of spirits and two fridges with beer, cider, juices and soft drinks. There is also a coffee machine.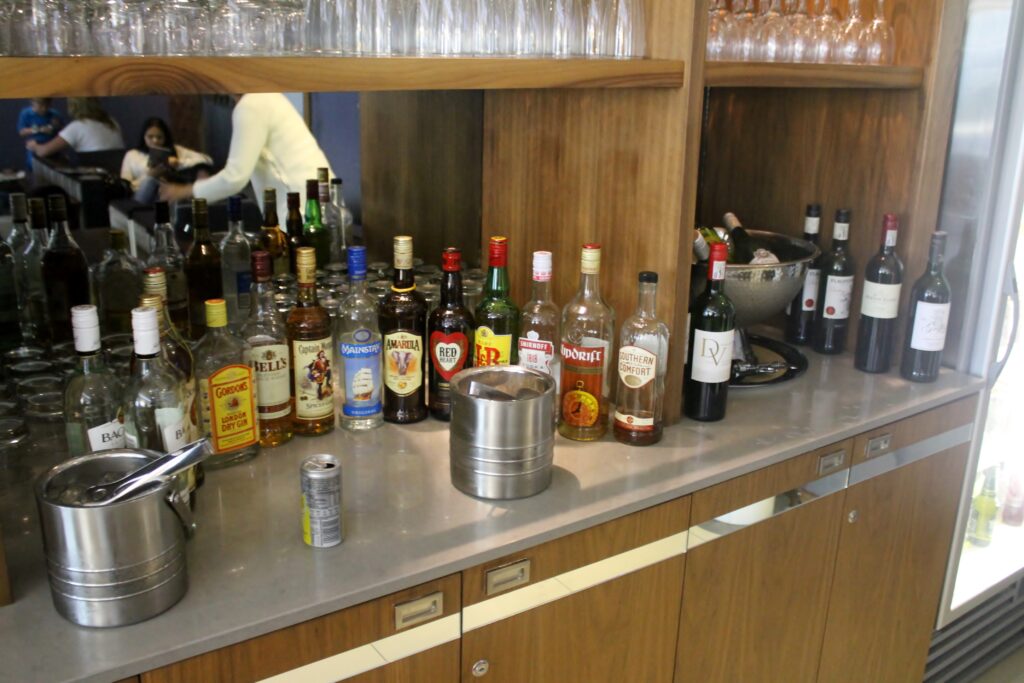 Facilities

Newspapers and magazines are available by the reception desk. There is also free wireless internet available.
Restrooms are available but there are no showers.
Final impression

Not a spectacular lounge but an adequate one for a regional airport with a reasonable selection of food and drinks. The main highlight is the excellent view.