Austrian Airlines has taken delivery of its first Embraer 195 which has been given the name 'Central Europe'. The aircraft made its first commercial flight today from Vienna to Stuttgart.
The Embraer 195 is part of the renewal of the Austrian Airlines shorthaul and mediumhaul fleet replacing the ageing Fooker aircrafts, 21 in total. The Embraer aircrafts will initially be used for flights to Central and Eastern Europe, for example cities such as Belgrade, Warsaw, Tirana, Hamburg and Thessaloniki.
The aircraft has a 2-2 configuration in the cabin and seats for 120 passengers.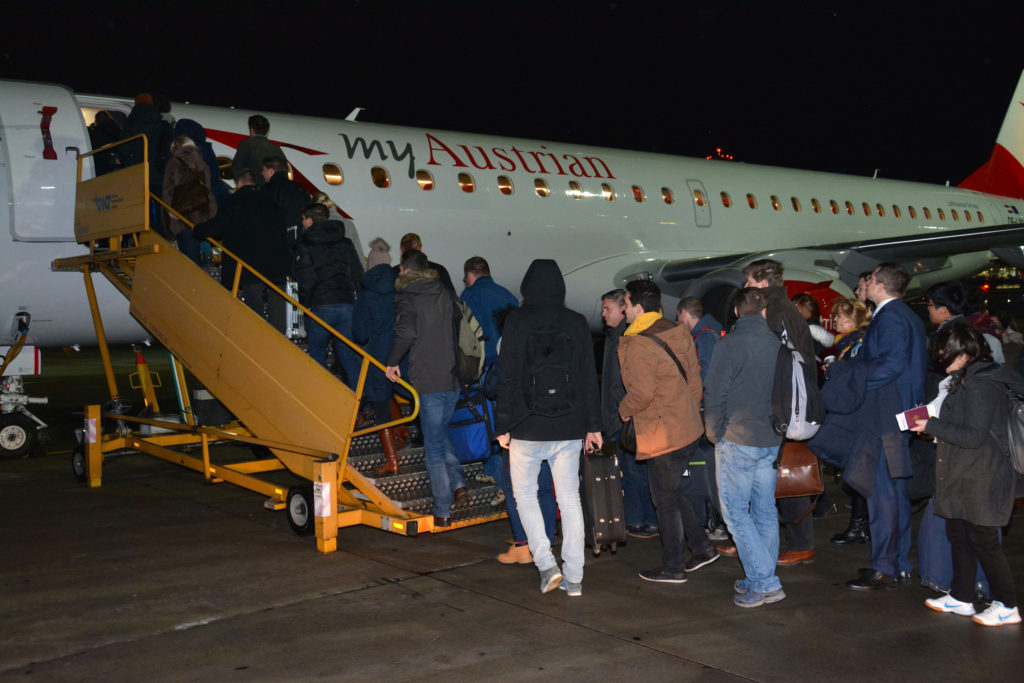 When all aircrafts have been delivered Austrian Airlines will have a fleet of 17 Embraer jets. 200 pilots, 600 flight attendants and 80 technicians have been trained for the new aircraft type. The Embraer jet also consumes about 18 percent less fuel per aircraft seat than the equivalent Fokker plane, meaning a reduction in both fuel costs and pollution.