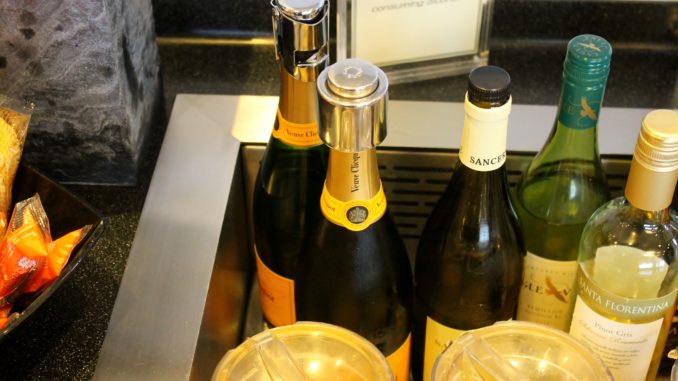 Where is it?
The Cathay Pacific lounges are located airside in terminal 3. The lounge is designated 'Lounge C' and the entrance is to the left after leaving the main taxfree area heading for the gates. The reception desk is on the first floor and can be reached using the lift or stairs.

How do I get in?
A first class ticket with Cathay Pacific will get you in but also if you travel on any other OneWorld airline in first class, and currently there are a fair few using terminal 3 at Heathrow such as British Airways, American Airlines, Qantas and JAL Japan Airlines.
OneWorld Emerald cardholders will get in irrespective of cabin class, as long as they fly on a OneWorld carrier from Heathrow the same day. And strangely enough Finnair Gold passengers can also use the first class lounge when flying Finnair.

What's it like?
The lounge is divided into a first class lounge to the left of the reception desk and a business lounge to the right. The first class lounge has large panorama windows overlooking the apron and the southern runway. The natural light makes it feel larger than it really is.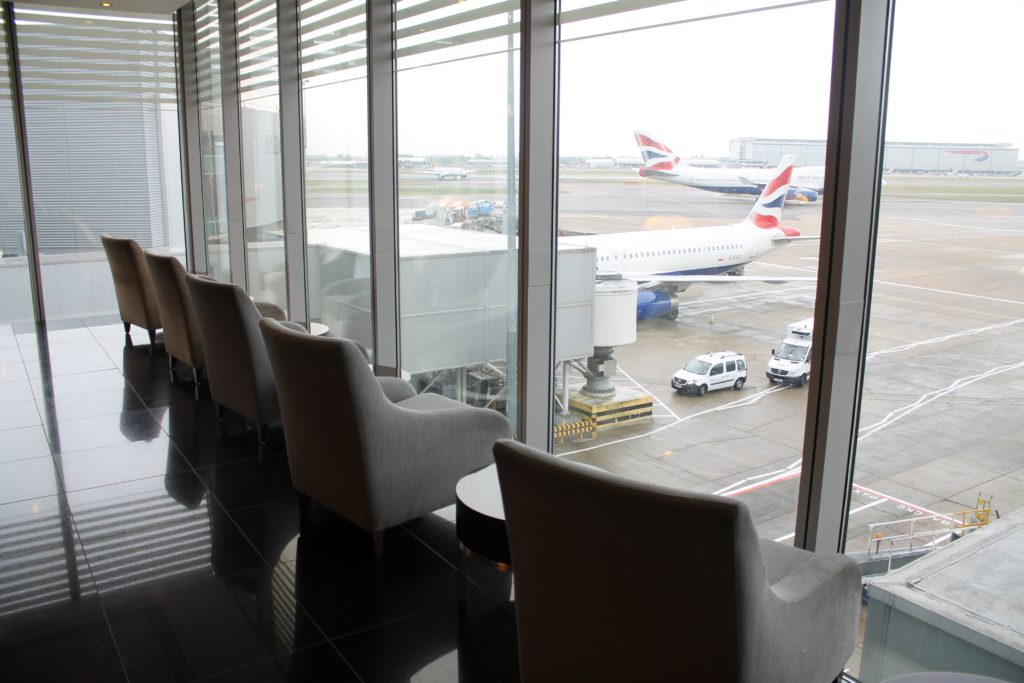 The design is the old Cathay Pacific lounge design, still available at some outstation airports but being replaced by a newer design, which is a bit more neutral and less sleek in its colours. The design is still very elegant though in brown and dark wood with armchairs and sofas in different shades of grey.
Food and drinks
The self-service buffet is located in the separate restaurant section to the left of the entrance offering hot food, sandwiches, vegetables, fruits, desserts and pastries.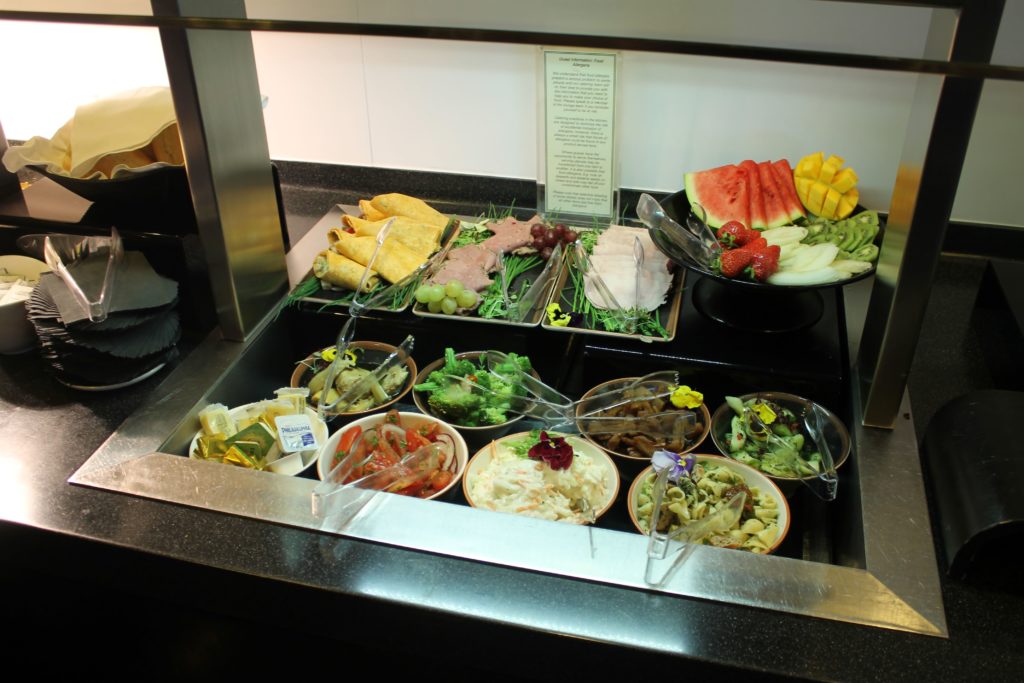 Overall the self-service buffet is very well maintained and the presentation rather attractive.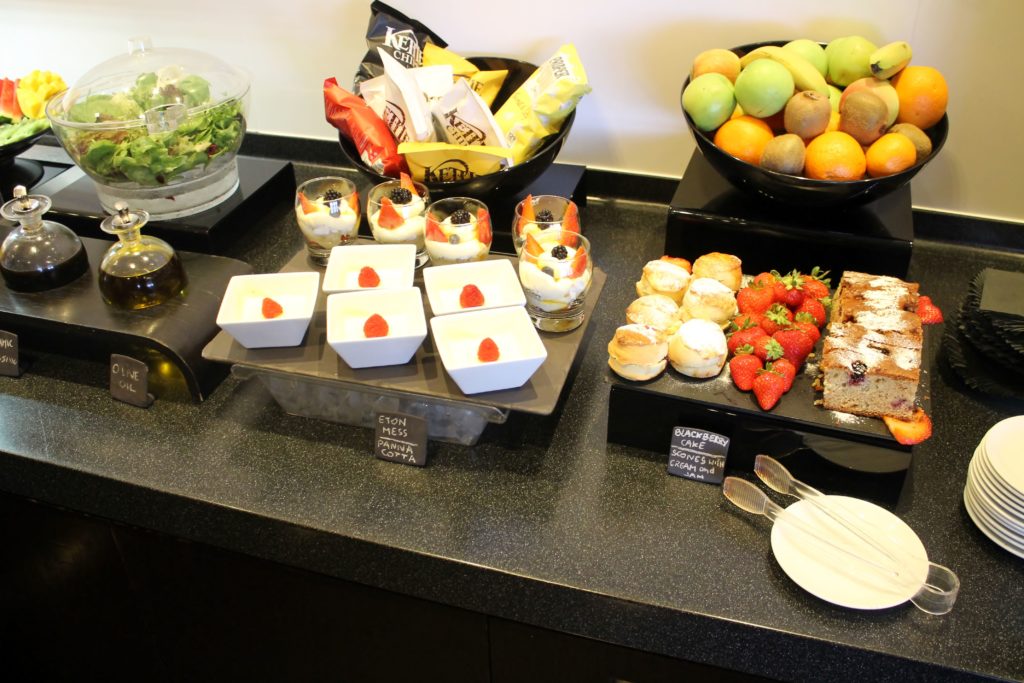 The selection of hot food includes mostly Asian dishes such as rice and curry and noodles. It is also possible to order some dishes from the staff which are made to order.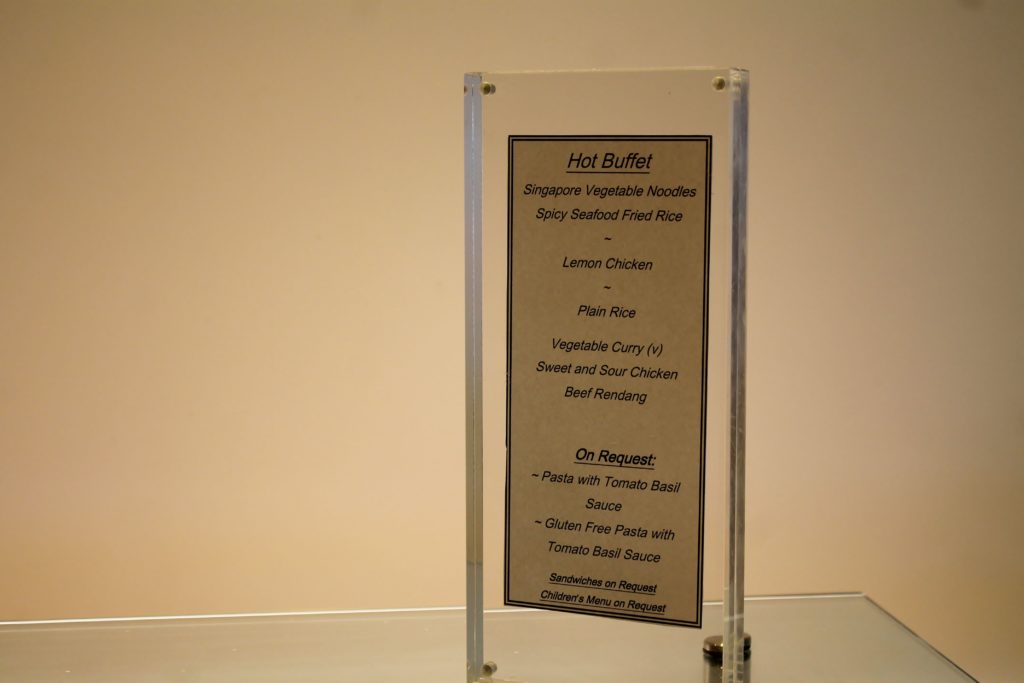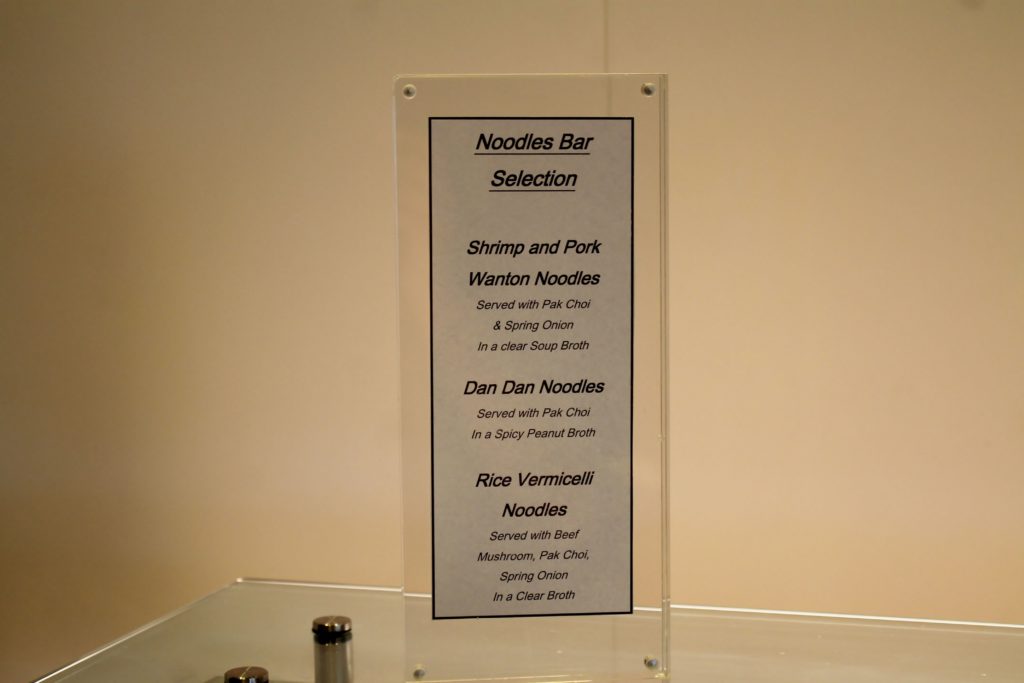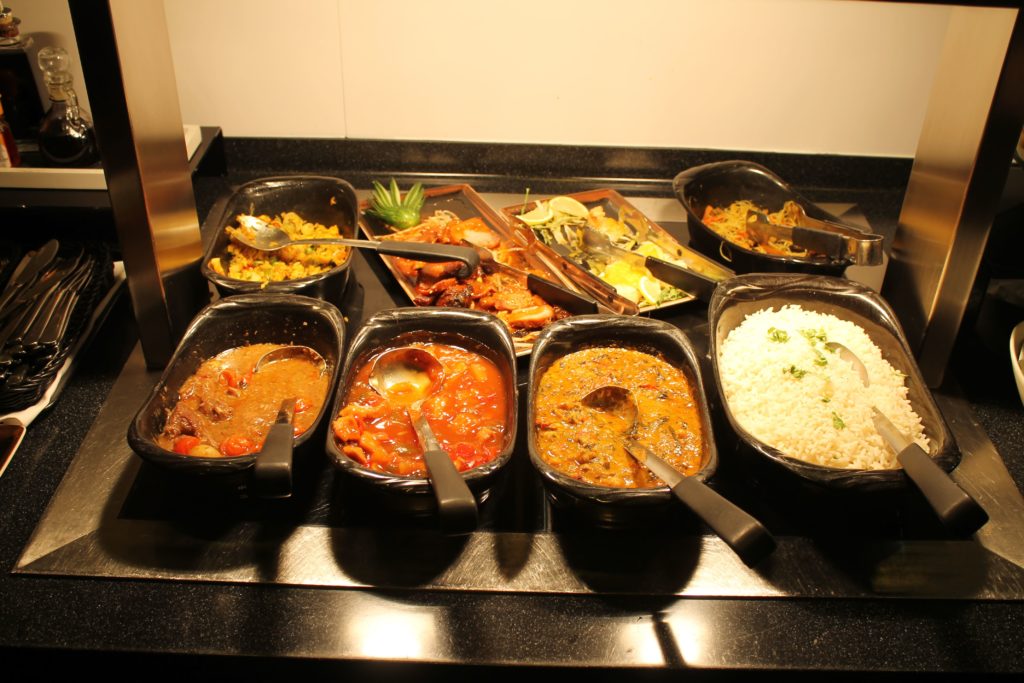 The drinks selection is surprisingly extensive for such a small lounge including Veuve Cliquot champagne (sometimes there are two brands of champagne to choose between), some decent wines, spirits and soft drinks. Coffee and tea are also available.
There are four reds and four whites to choose between.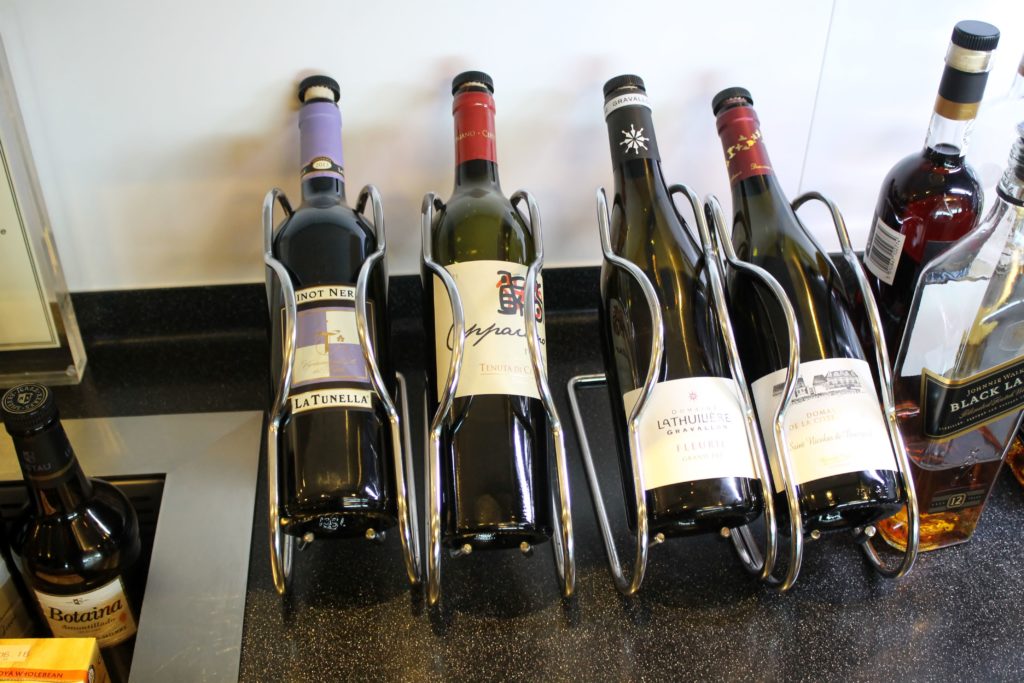 And some spirits, although nothing out of the ordinary here.
Facilities
There is a small business centre with internet computers and free wireless internet is also provided in the lounge. Just by the buffet area there is a rack with British and international newspapers.

Toilets and showers are also available, shared with the business lounge and located next to the reception area. There is a discreet door leading from the buffet area to the corridor with the restrooms.
Final impression
The lounge is quite impressive for an outstation with a decent selection of food and drinks and a very nice view of the apron and the runway.