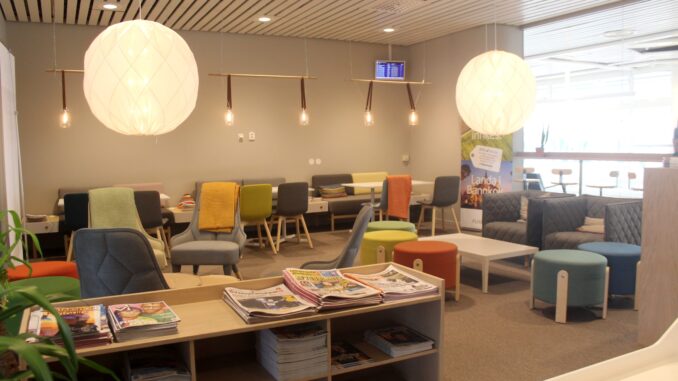 Where is it?

The BRA Lounge is located airside in the transit hall after security control. The entrance is just opposite gate 3.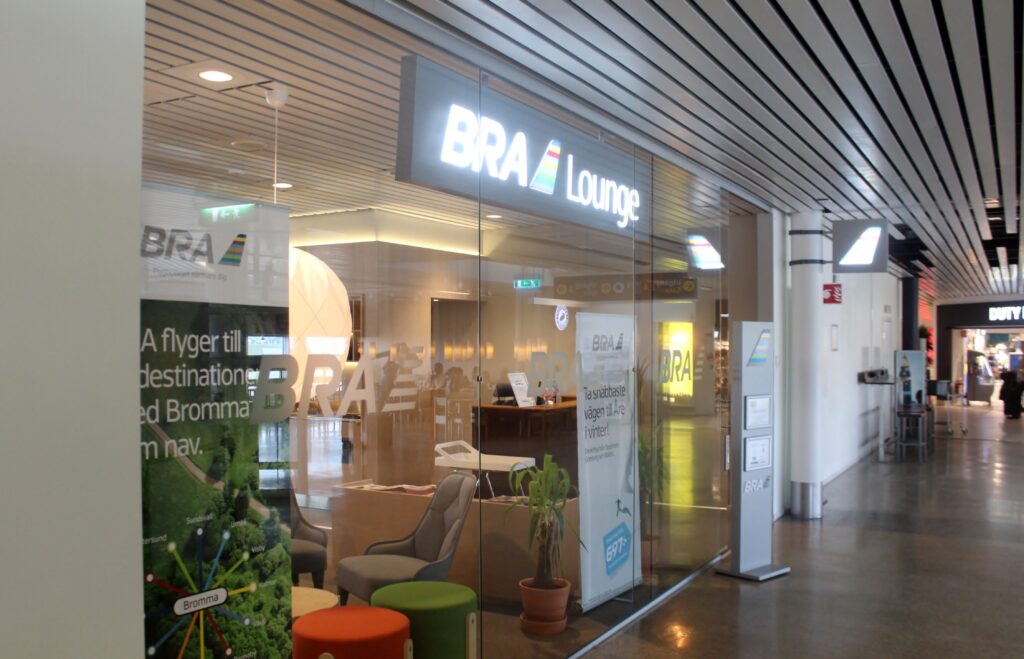 How do I get in?

The lounge is accessible to passengers holding a BRA Extra ticket or a Gold or Merit ticket in BRA Vänner/BRA Friends.
It is also possible to access using various lounge programs such as Priority Pass.
What's it like?

The new lounge opened in April 2016, replacing the old lounge which was located landside before security. The new airside location makes the lounge much more convenient with both check-in and security already completed and a very short walk to gates 1 and 5 which are mostly used by BRA.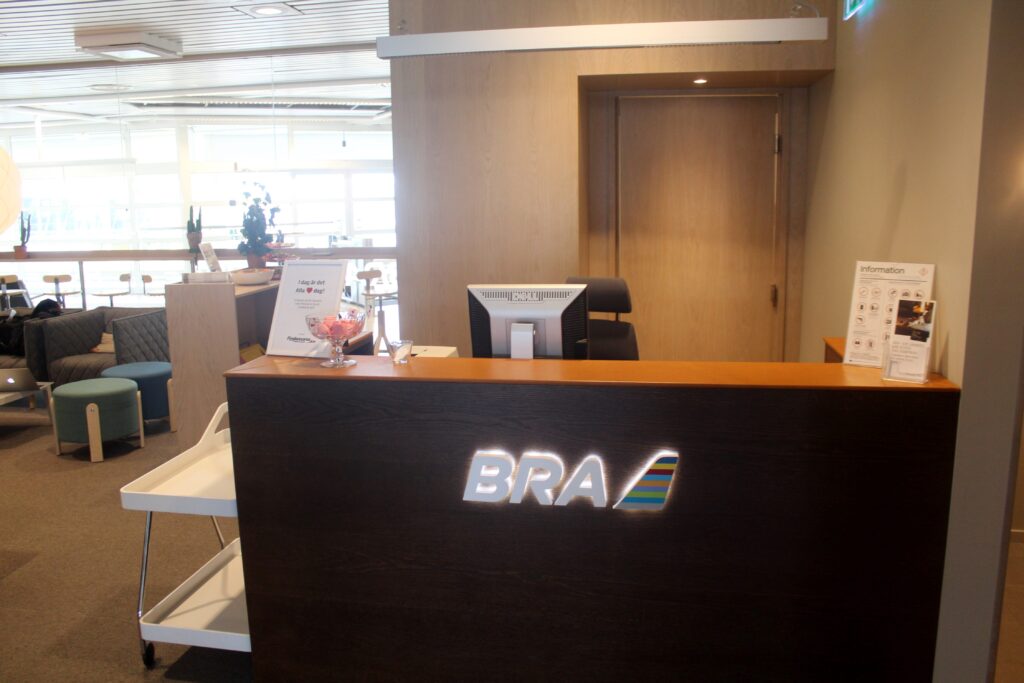 The lounge is fairly small, basically just one small room with some sofas and armchairs and glass windows facing the transit hall and gate areas in two directions, which unfortunately means it is very easy for passengers outside to see inside the lounge.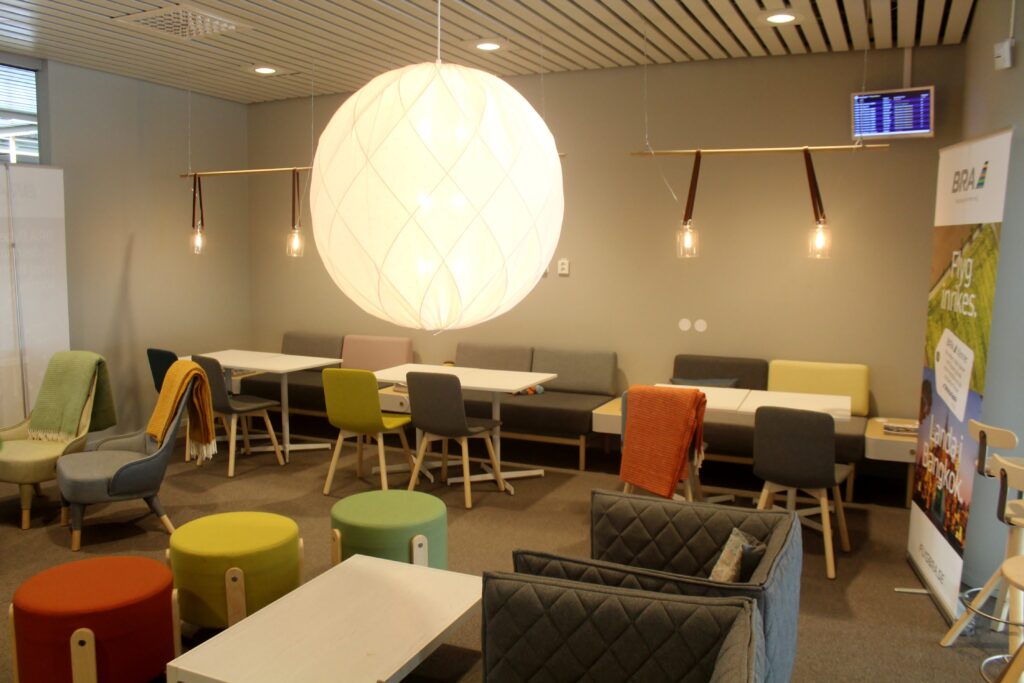 The lounge design follows the new BRA lounge design, the same one available at the lounge at Stockholm Bromma and Gothenburg Landvetter. The design is mostly in pastel colours like grey, orange and purple and the colours have most likely been chosen to match the logo of BRA.
The interior is based on Swedish craftsmen tradition with most of the interior in wood and furniture from the Swedish designer and furniture producer Gärsnäs.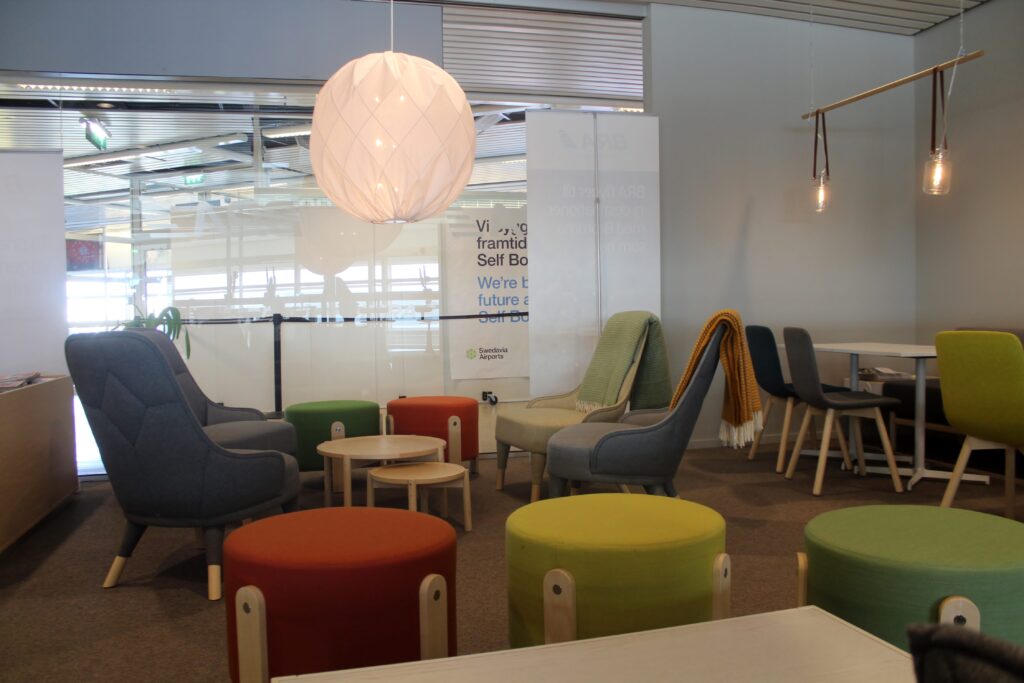 Food and drinks

There is a small self-service buffet area with snacks and drinks. The snacks selection includes some rather decent wraps, cookies, cheese and crackers, crips and nuts.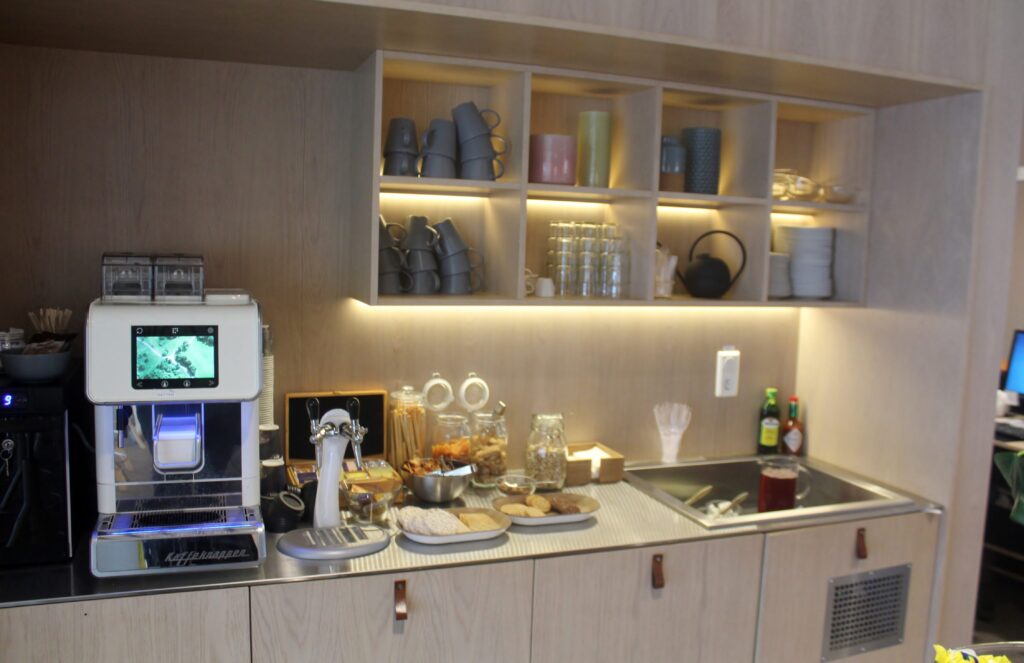 The drinks selection includes coffee, tea, water and juices. No alcoholic beverages are available.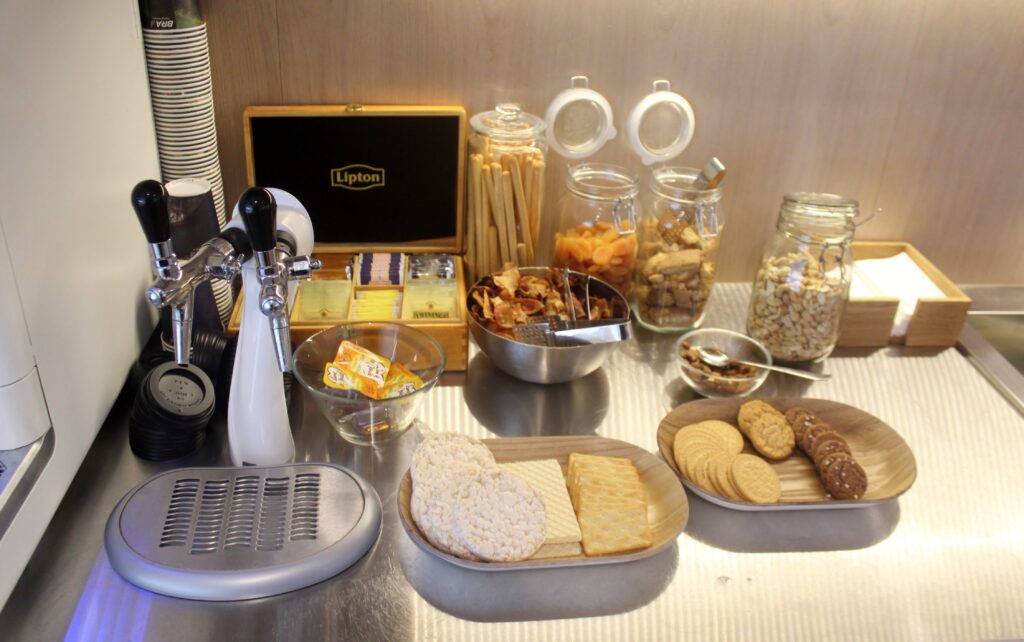 Facilities

Free wireless internet is available in the lounge, the password is located on signs in the lounge. There is also a good selection of newspapers and magazines from a rack next to the reception desk.
And rather surprisingly for such a small lounge there is actually a toilet inside the lounge.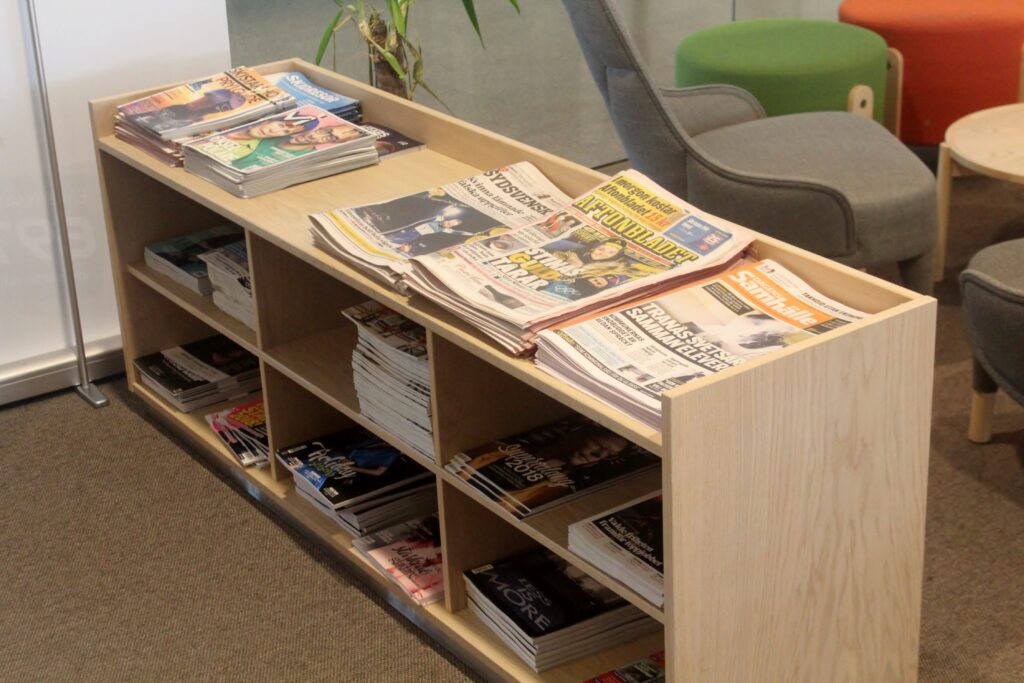 Final impression

A small lounge at a small regional airport. Contemporary design, good selection of newspapers, non-alcoholic drinks and some lights snacks to eat. And it does have a toilet.