If you have a sweet tooth and enjoy cakes, fruit tarts, yoghurt desserts, chocolate pralines, and miniature desserts, then the LOT Elite Club Lounge in Warsaw is definitely the place to be.
In fact there is not just one or two desserts to choose between, there is a full fridge in the buffet area with goodies. And you can help yourself to anything you want. Why not a hazelnut tart or a rum cake together with an excellent dessert wine from the self-service bar? Or a glass of cherry liqueur? Or a glass of Nicolas Feuillate champagne?
And there is also something as cool as a desserts menu where you can read exactly what they have on offer.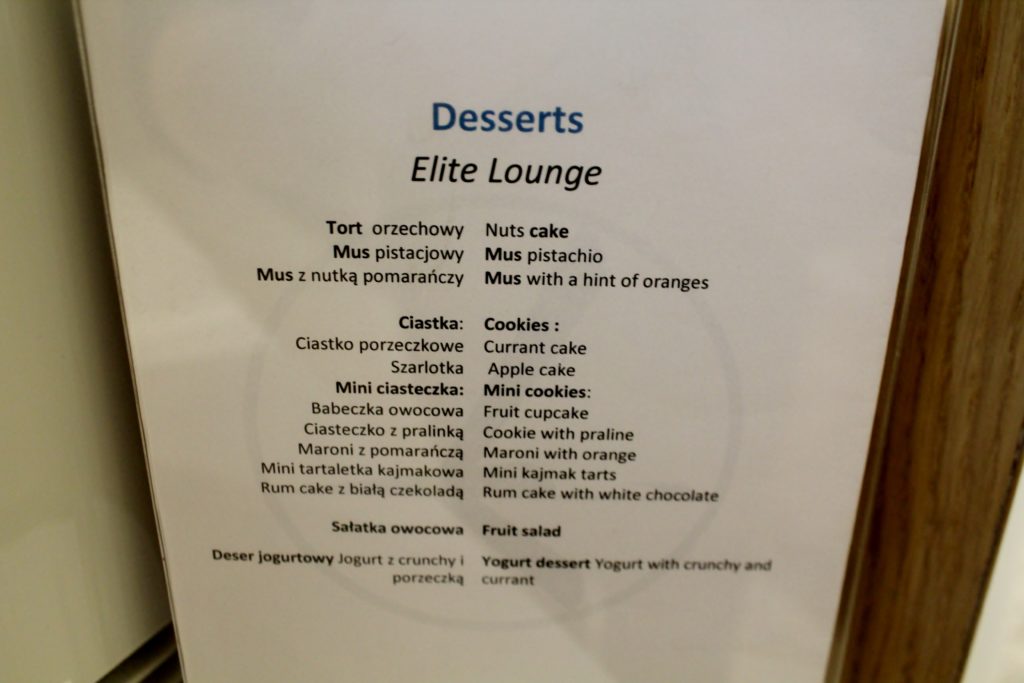 This evening they offer for example a pistachio mousse, apple cake, nut cake, maroni with orange and rum cake with white chocolate. Among other things.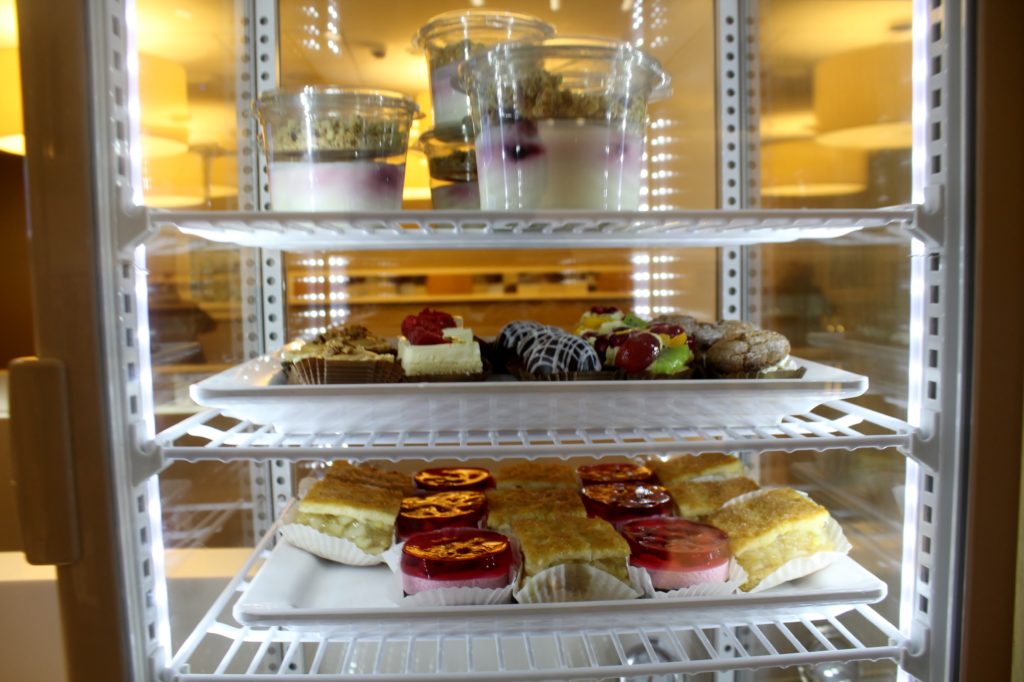 And best of all is that the selection changes fairly often, so if you visit the Elite Club Lounge several times during the year also the desserts selection will look different.
The LOT Elite Club Lounge is located inside the LOT Business Lounge, also known as the LOT Polonez Lounge. In order to access the Elite Club Lounge you need to have a Miles & More Senator or HON Circle Card or a Star Alliance Gold card and you need to travel the same day on LOT or another Star Alliance carriers.
Apparently you should also have access to the LOT Elite Club Lounge if you travel in LOT longhaul business class.
The lounge is located airside in the Schengen area, one floor above the gate areas and not far from the security control.