The new lounge is located in the international terminal between gates D66 and D67 and follows the new Cathay Pacific lounge concept designed by StudioIlse and Ilse Crawford, the same lounge design available at airports like Taipei and Manila and in the new The Pier first class lounge and The Pier business class lounge in Hong Kong.
The lounge measured 510 sqm with seating for 108 guests. The design should give a feeling of understated luxury with cherry wood walls and limestone floors.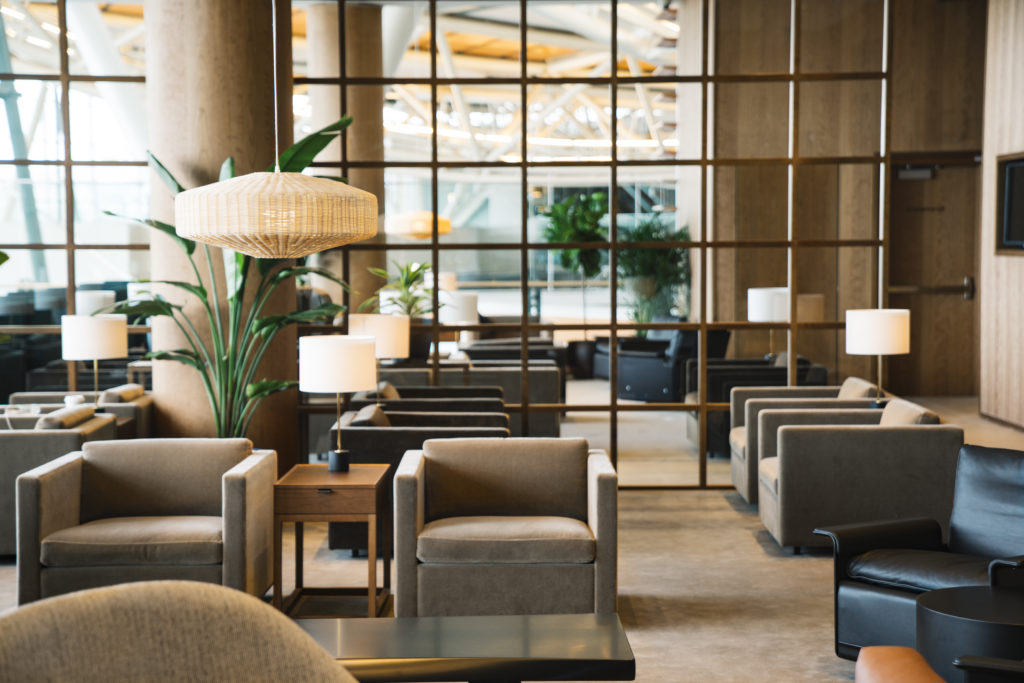 The lounge features the signature The Noodle Bar, which offers a selection of soup including wonton noodle soup, dan dan noodle soup and authentic Hong Kong- style fish ball noodle soup.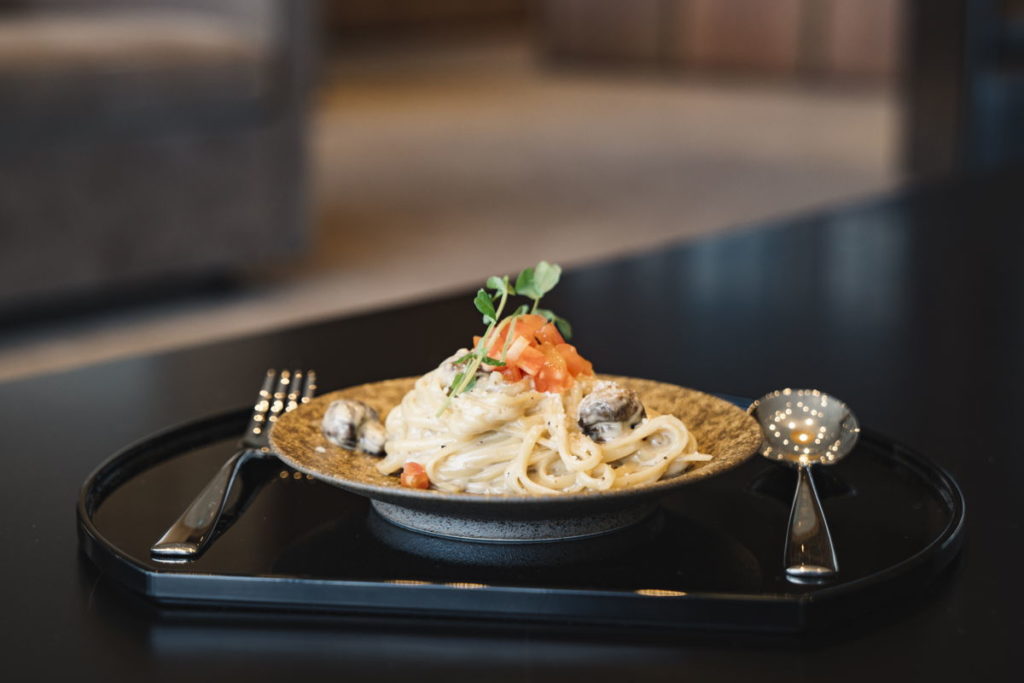 There is also free wireless internet and three workstations with printers in The Bureau.
Access is provided to Cathay Pacific and OneWorld first and business class passengers and OneWorld Sapphire and Emerald members travelling on any of these airlines.