Cathay Pacific today reopened its The Pier First Class Lounge in Hong Kong after nearly a year of renovations. The lounge has at the same time been upgraded with the new first class lounge design.
The lounge is located in the north-western concourse of the transit hall, not far from gate 63. The lounge measures 2061 square meters with a seating capacity of 231. The interior has been designed by London-based design studio Studioilse led by Ilse Crawford with a focus on engaging the senses and focusing on wellbeing. The lounge concept is based on the idea of a contemporary apartment.
In The Retreat passengers are invited to get a complimentary foot massage. Neck and shoulder massages are also available. In the same area there are also eight day suites and 14 shower rooms.
In The Dining Room there are seats for 100 guests at a time. Passengers can order dishes from an à la carte menu prepared by the chef.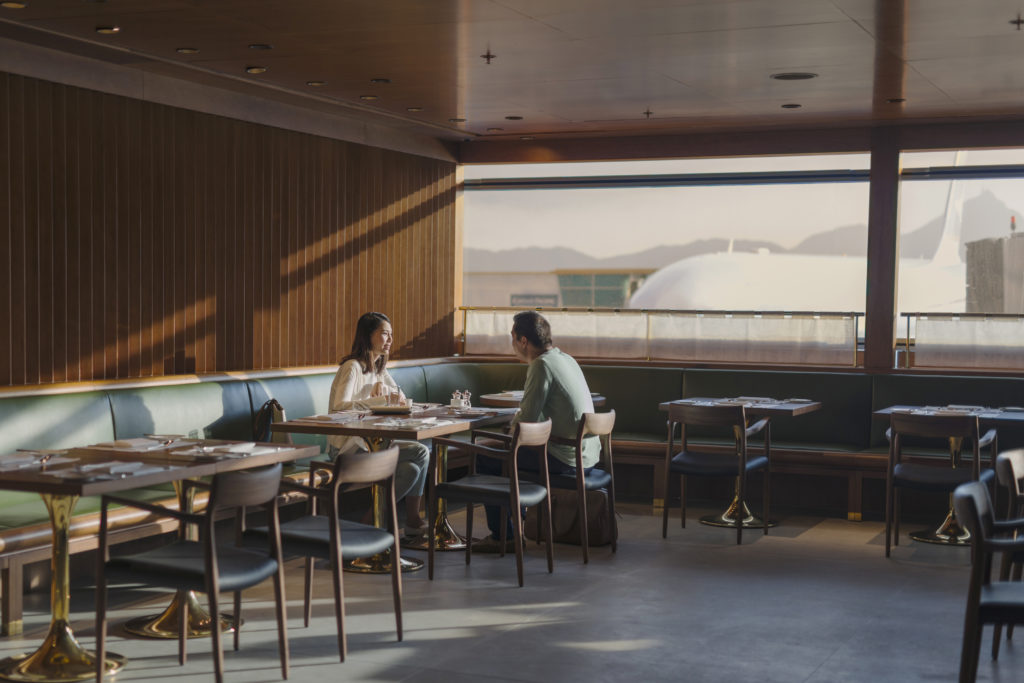 At The Pantry a self service buffet is available which varies during the day. In the morning various breakfast items are offered, followed by an all-day menu.
At the full-service bar a wide selection of wines and cocktails are available.
The Library is available for lounge guests who are looking for a quiet place to read or relax while The Bureau features the business centre with six iMac desktop computers for working or surfing the internet.
The lounge is also the first Cathay Pacific lounge to feature the airline's own fragrance. The four key pillars of Cathay Pacific's new brand ethos – contemporary Asian, heartfelt warmth, considered simplicity, and the joy of discovery – have been combined into the creation of the signature scent which is a blend of lavender, bamboo, green tea and jasmine.
The lounge is open to Cathay Pacific, Dragonair and OneWorld first class passengers. It is also accessible to Diamond Marco Polo Club members and OneWorld Emerald card cardholders departing on a Cathay Pacific, Dragonair or OneWorld airline flight.