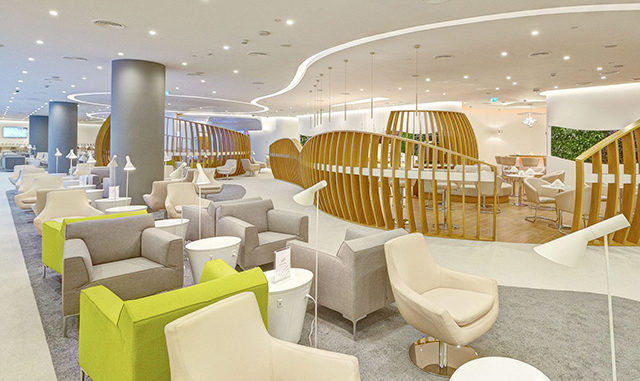 Skyteam today inaugurated its new lounge at Dubai airport, located in the brand new Concourse D in terminal 1, which opened earlier this year. The lounge is the fifth dedicated Skyteam lounge in the world after London Heathrow, Sydney, Hong Kong and Istanbul.
The lounge measures 960 square metres and offers seating for 180 guests. It is open around the clock, 24 hours hours a day, 7 days a week, and is used by all Skyteam airlines operating at the airport, ten airlines in total. It is accessible to business class and first class passengers as well as passengers holding a Skyteam Elite Plus card when travelling on a Skyteam airline.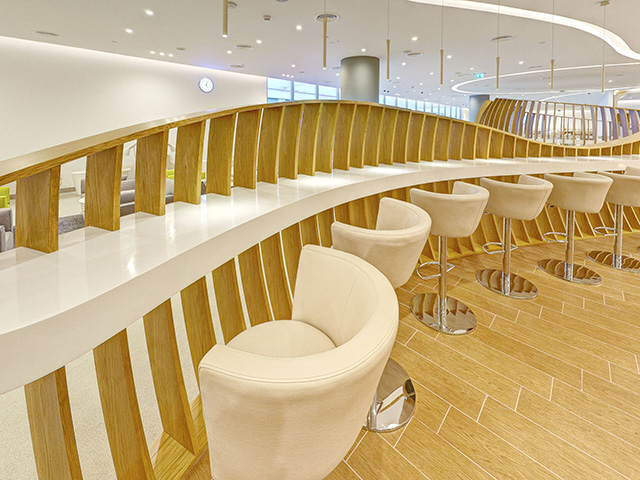 The design will be familiar to those who have visited some of the other Skyteam lounges with most of the interior in wood and light colours and with sofas and armchairs in white, grey, beige and green. Spotlights and different lighting effects in the shape of innovative curves in the ceiling are also used to enhance the experience.
The lounge also features the signature 'living wall' with plants, to bring nature into the lounge experience.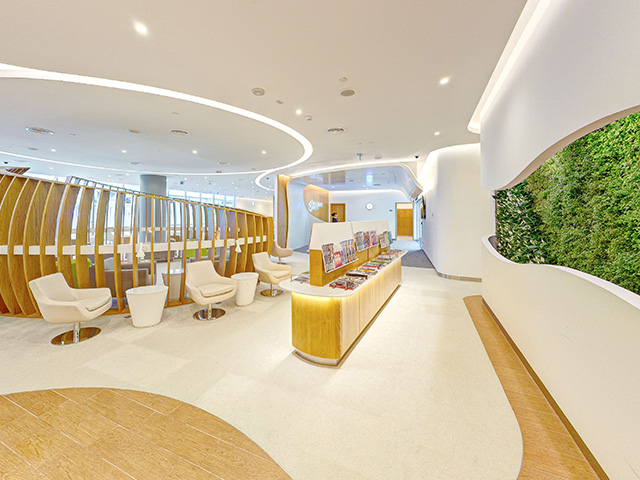 In the self-service buffet hot and cold snacks are offered. The selection varies depending on the time of the day.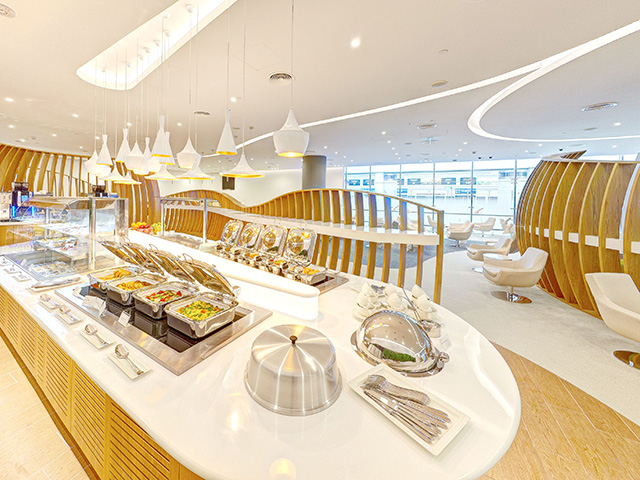 Alcoholic drinks are available for self service in the wine bar, another familiar Skyteam feature with its circular shape available in most other Skyteam lounges.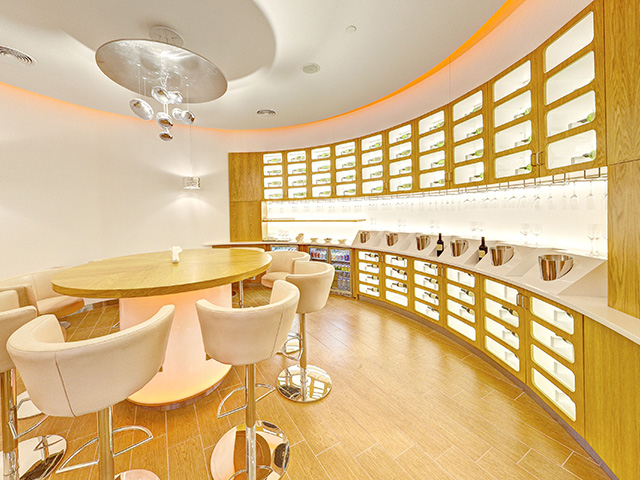 The lounge also offers restrooms and showers, free Wi-Fi, a business centre with printing facilities and a VIP room.
For passengers who prefer to relax in the lounge there is a TV room and a playroom with toys for children. There is also a wide selection of newspapers and magazines.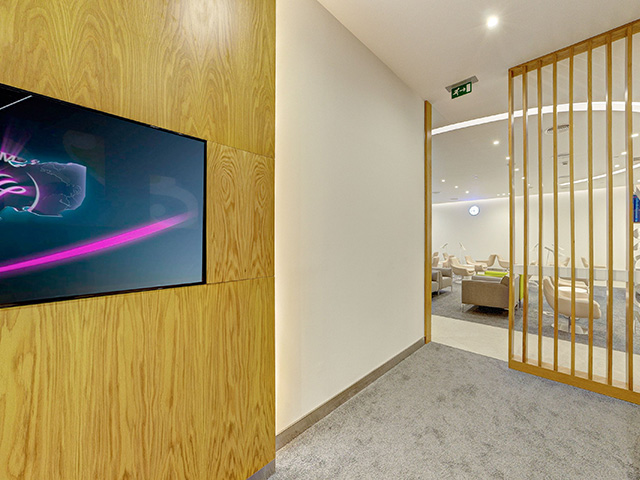 "Shared facilities like our new Dubai lounge are a tangible example of how SkyTeam airlines can offer a greatly enhanced airport experience to their customers through synergies," said Perry Cantarutti, SkyTeam CEO and Managing Director. "Since we opened our first lounge in 2009 at London Heathrow, we have seen their value increase because they are popular with our customers while delivering benefits to our members' businesses. Dubai is a rapidly emerging global aviation hub and the busiest airport in the world for international passengers, so this was a natural location for our latest lounge to meet the expectations of our premium passengers. We have plans to open more shared lounges across our network starting with Beijing later this year."