I have visited airport lounges at Warsaw Chopin airport (formerly known as Okęcie airport) since the beginning of the 21st century. Back then the old terminal from the early 90's was still in use, built just after the collapse of the iron curtain when air traffic to and from Poland was still at a very low level. Although there were as many as three lounges in the tiny terminal back in those days they were also small, old-fashioned and unremarkable.
With the opening of terminal 2 the transit hall has been completely remade and vastly expanded, the old lounges have been demolished and new ones have opened.
This summer two new lounges opened called Preludium Lounge (used as a pay-in lounge) and Fantazja Lounge (used as a third-party lounge for airlines not part of the Star Alliance or partners of LOT). They are both located in the same area of the airport, to the left after passing through security control at the end of the corridor. The Fantazja Lounge is straight ahead, impossible to miss, while the Preludium Lounge is located in the basement, accessible using the stairs next to the Fantazja Lounge.
My first visit to the Fantazja Lounge today and what a surprisingly nice lounge. A very modern lounge with feels fresh and contemporary and with plenty of daylight from the panorama windows, which unfortunately face the parking and drop-off area rather than the apron.
There is a very sizeable self-service buffet area with food and snacks. Unfortunately no hot food but there is a decent selection of cold cuts and salads as well as yoghurt, pastries, cookies, candies and miniature desserts.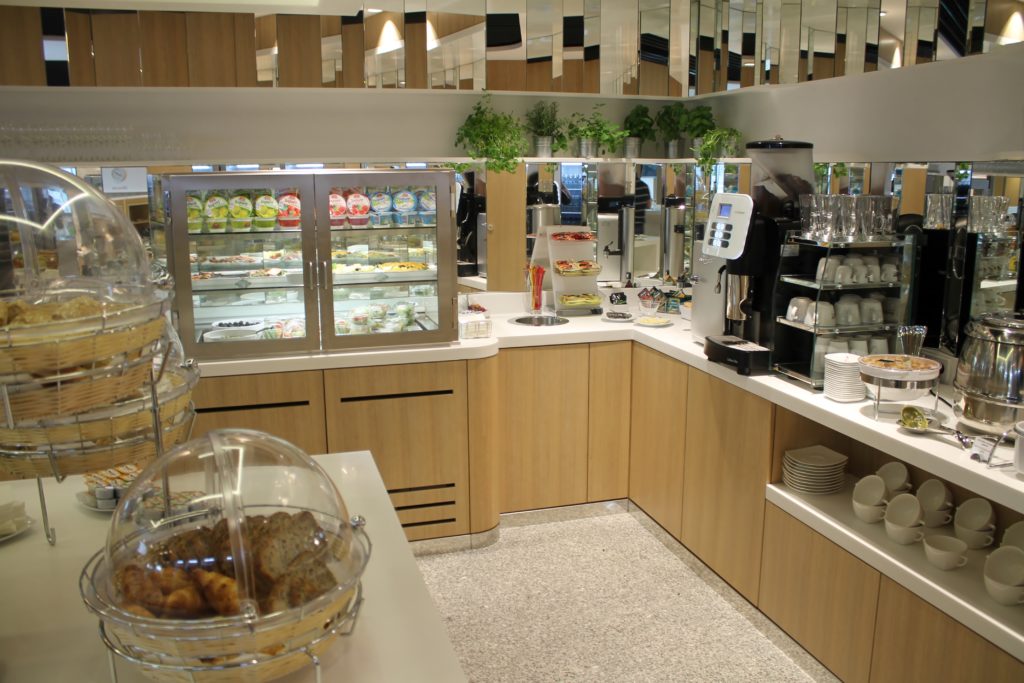 There are also a few other nice features of the lounge such as the bottles with flavoured water on a table next to the buffet area and the bookshelves available throughout the lounge, with books you can borrow and read if you do not fancy reading the the more standard newspapers and magazines.
There is also a quiet area with comfortable lounge chairs
Overall this is a very nice third-party lounge which turned out to be much better than expected.