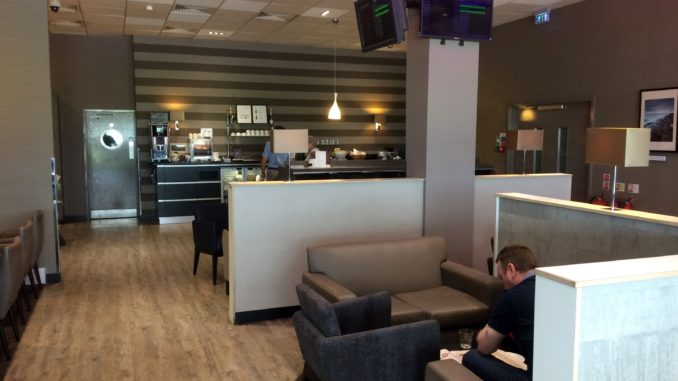 Where is it?

The lounge is located airside in the transit hall close to gate A. After the stairs and escalators from the security control, pass through the shopping area and you will see the lounge in front of you in at the end of a small corridor after gate A and the British Airways lounge. There are also signs to follow in the transit hall.
How do I get in?

Belfast City is a small airport with a limited number of airlines and there are only two lounges in the terminal. The Aspire Lounge is used for all full-service with the exception of British Airways who use the British Airways lounge nextdoors. This means the lounge is currently available for business class/full fare passengers and top-tier frequent travellers flying on KLM, Flybe and Aer Lingus.
It is also possible to access the lounge using various lounge cards and to pay for access, either at the reception desk or by booking in advance, which is usually cheaper. Priority Pass is accepted, for example.
What's it like?

The lounge has the standard Aspire lounge design with furniture in black, brown, grey and dark blue and with the rest of the interior in grey and brown. Many of the Aspire lounges are quite dark in their appearances and this is also the case in Belfast. The lounge is fairly small and compact and can be rather crowded during peak hours.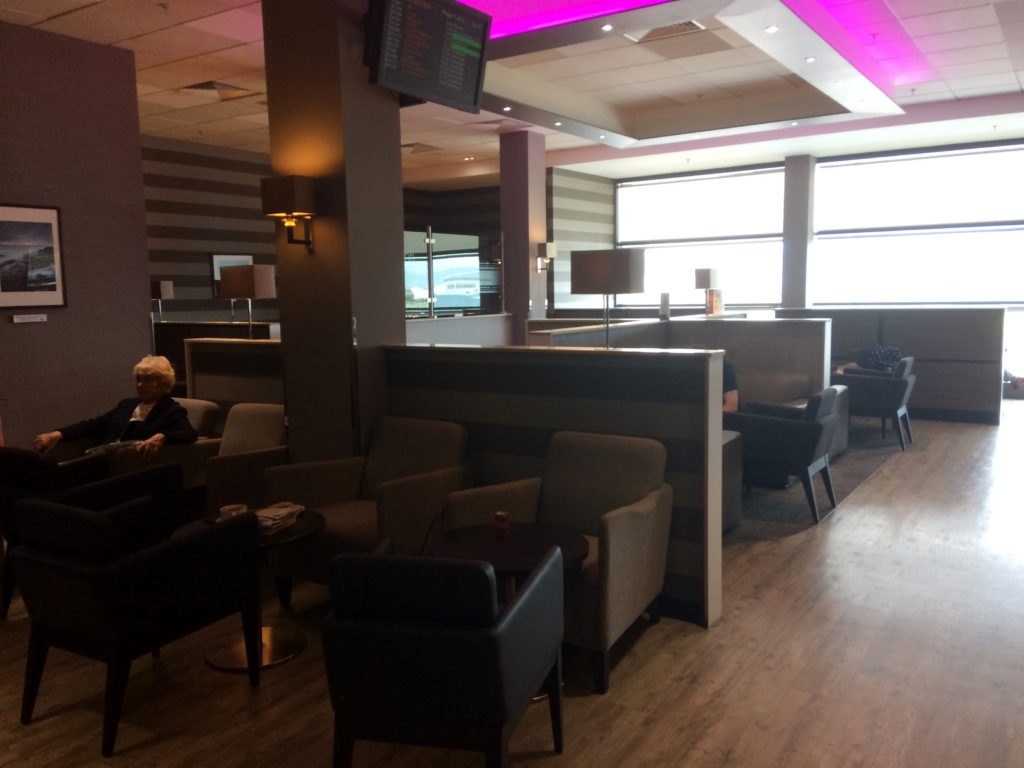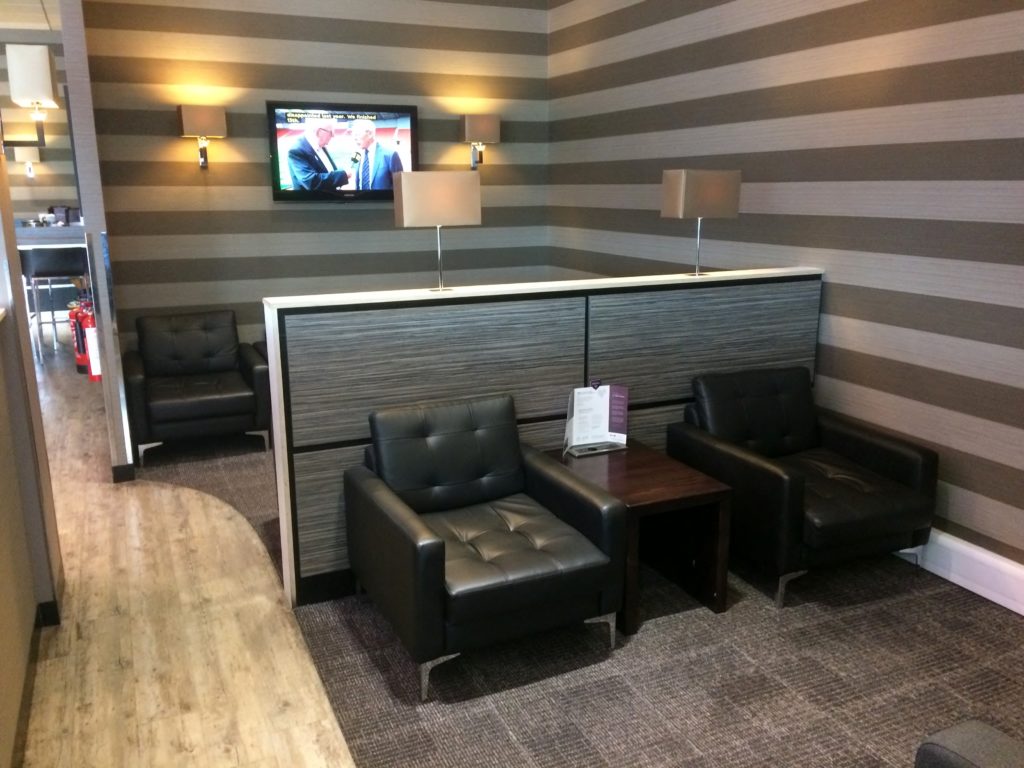 There is a good view of the apron and the runway from the handful seats located by the panorama window.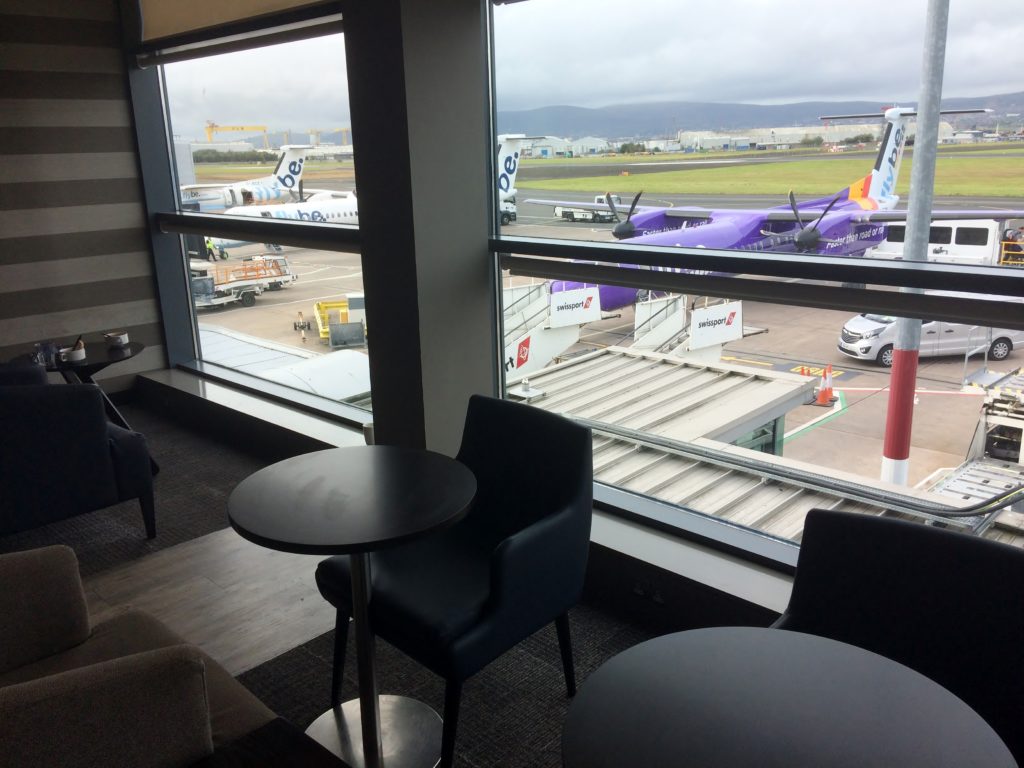 Food and drinks

The self service buffet is located next to the reception desk and offers sandwiches, yoghurt, cheese and crackers, some hot snacks, pastries, cookies, nuts, crisps and some fresh fruits. The focus is on snacks and there is very little substantial to eat and no proper hot food.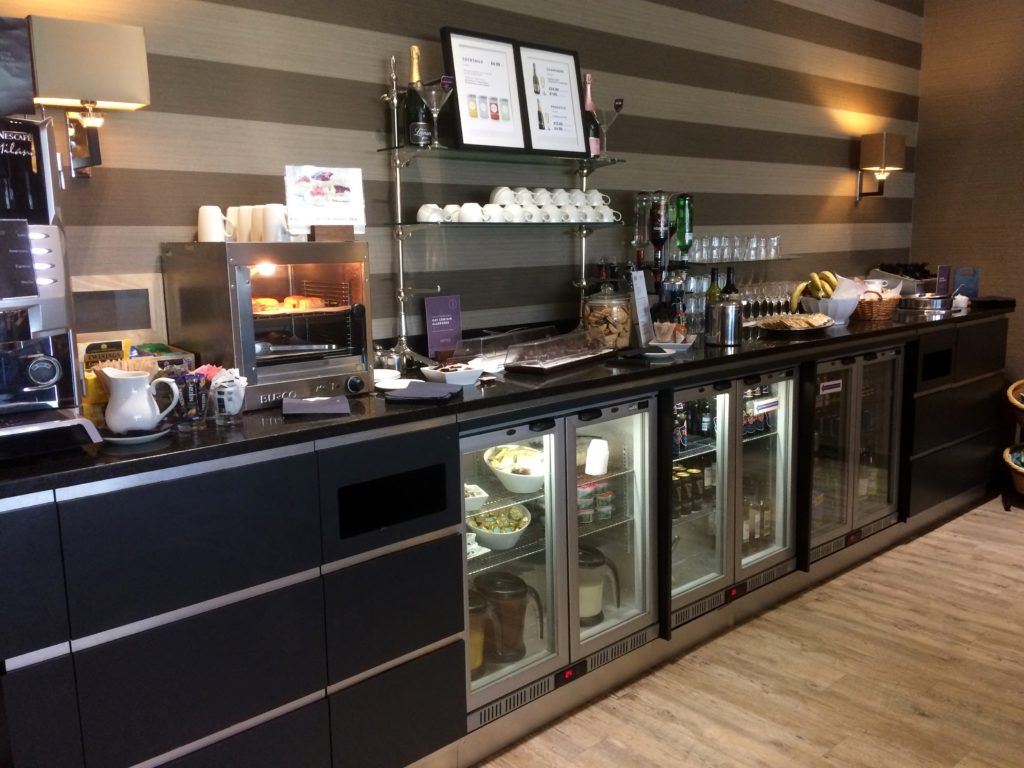 Drinks are available for self service and the selection is not bad for a small lounge and includes different types of beer, red and white wine, a small selection of spirits, soft drinks, juices, coffee and tea.
For passengers travelling on a special occasion Lanson champagne is available for purchase at the reception.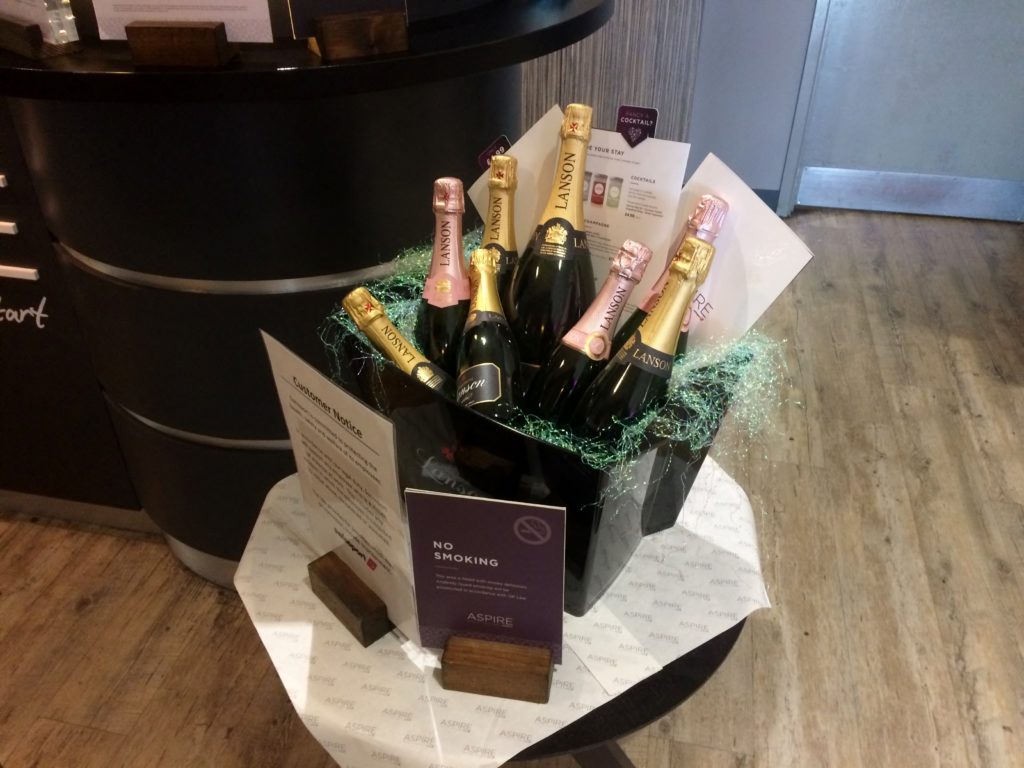 Facilities

Free wireless internet is available and there are some newspapers and magazines in a rack opposite the reception desk.
The lounge also has a quiet area in a small separate room for those who want to take a rest of just prefer to wait in a quiet space.
There are no restrooms in the lounge, these are located in the corridor just outside the lounge.
Final impression

This is a very small lounge but the facilities and the selection of food and drinks are perfectly adequate for a small airport. Some light snacks to eat, a resonable drinks selection, a nice apron view and friendly staff.