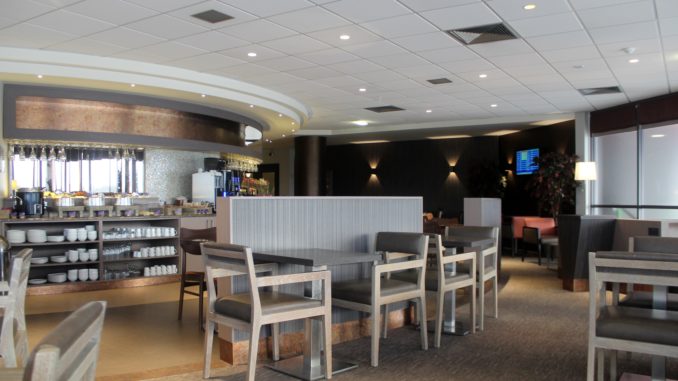 Where is it?

The Causeway Lounge is located in the transit hall after security. After passing the taxfree shops, turn left and head towards gates 10-17. The entrance is on the right hand side and is impossible to miss.
How do I get in?

As Belfast International Airport is mostly used by budget airlines lounge access is mainly provided using various cards such as Priority Pass, Dragonpass and Diners Club. It is also possible to buy access at the reception.
What's it like?

This is the only lounge available at Belfast International Airport and in contrast to the rather old and tired terminal building the lounge is actually very pleasant with a modern and contemporary design. It is designed as a hexagon giving a 180 degrees view of the apron and the runway, the best view available anywhere at the airport.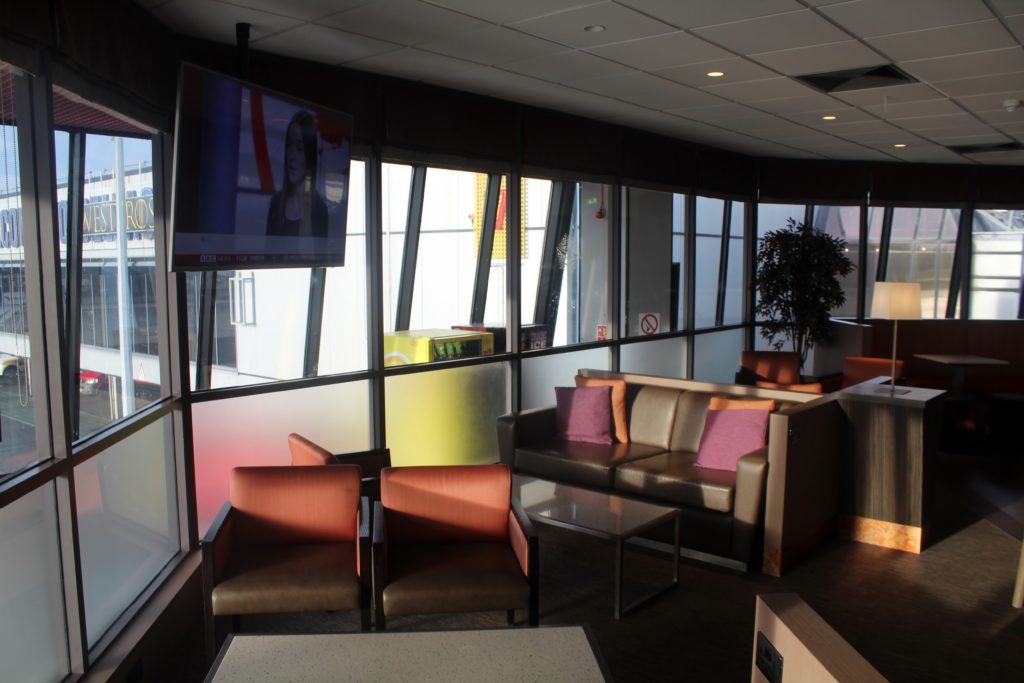 As the name of the lounge suggests some inspiration has been drawn from Giant's causeway, one of the most famous sites and landmarks in Northern Ireland, which you can notice, especially in the buffet area.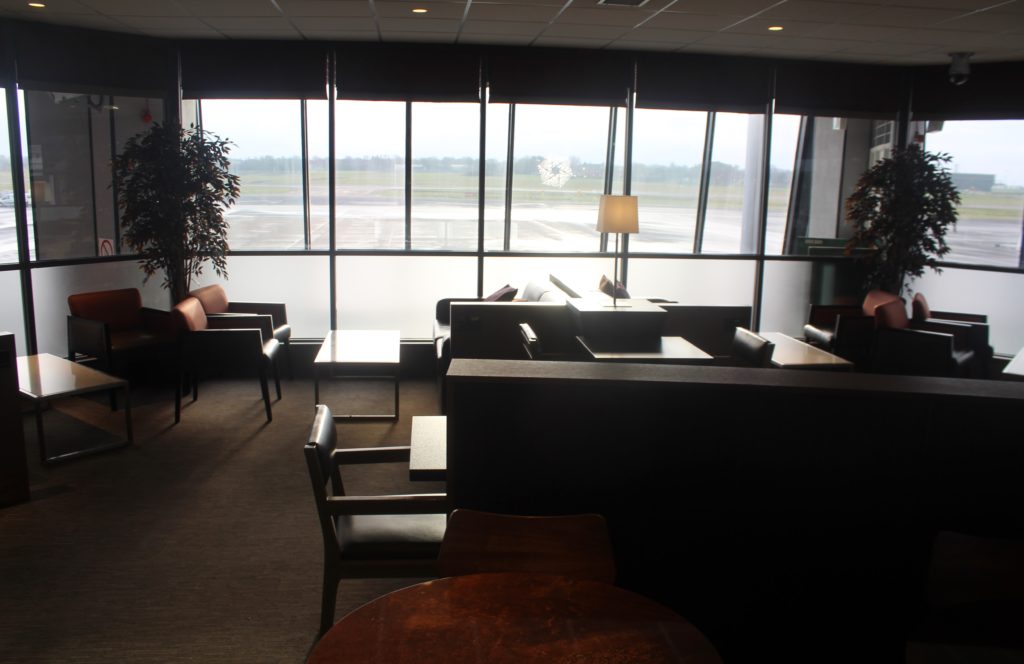 Food and drinks

Food and drinks are available for self service at the buffet and both the quality and the assortment are surprisingly good for a small lounge at a reasonably small airport.
In the morning a continental breakfast is offered with bread rolls and pastries. From around 11 am sandwiches are offered, including very tasty chicken caesar wraps and cream cheese and red pepper wraps. There is also a cheese tray. There is no proper hot food but soup is usually available as well as cup noodles. There is also a selection of desserts, brownies, cookies and muffins as well as nuts and crisps.
The drinks selection is also decent with wine and beer, spirits, soft drinks, a coffee machine and tea. There are some local beers available in the fridge and the whisky on offer, Bushmills, is also from Northern Ireland.
Facilities

Restrooms are available inside the lounge just behind the reception. There is a TV in the lounge and there is free Wi-Fi (available for free at the airport).
Final impression

A surprisingly nice lounge considering the small airport. Friendly staff, nice atmosphere, a contemporary design, great apron view and a decent selection of food and drinks of good quality. And especially considering how tired the rest of the airport is the lounge is really a complete breath of fresh air.