Where is it?

The Aspire Lounge at Manchester airport terminal 1 is located in the transit hall after security. After passing through the large taxfree shop you turn left and use the stairs or the lift to reach the lounge. All lounges in the terminal are located in the same area and there are many signs.
How do I get in?

A large number of airlines use this lounge for their business class passengers and top-tier frequent flyers, including most full-service European airlines operating out of terminal 1. It is also possible to access the lounge using various lounge cards and credit cards and by paying an entrance fee at the reception desk.
What's it like?

The lounge is fairly large and quite stylish with the traditional and rather modern Aspire lounge design, not very different from many other Aspire lounges, especially those in the UK. The interior goes in dark brown, grey and white and with lighting effects in blue and purple neon colours.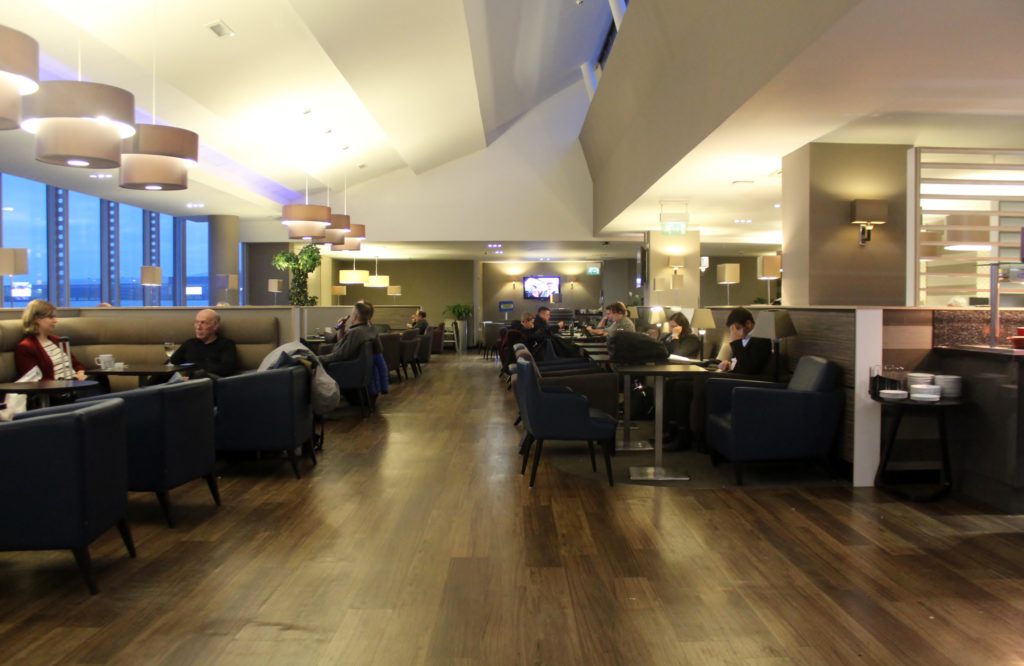 There is a great view of the apron at terminal 1 and terminal 3 as well as parts of the runways through the large panorama windows and there are plenty of seats along the window. This is a great spot for those who like airplanes and those who enjoy following what is going on at the airport.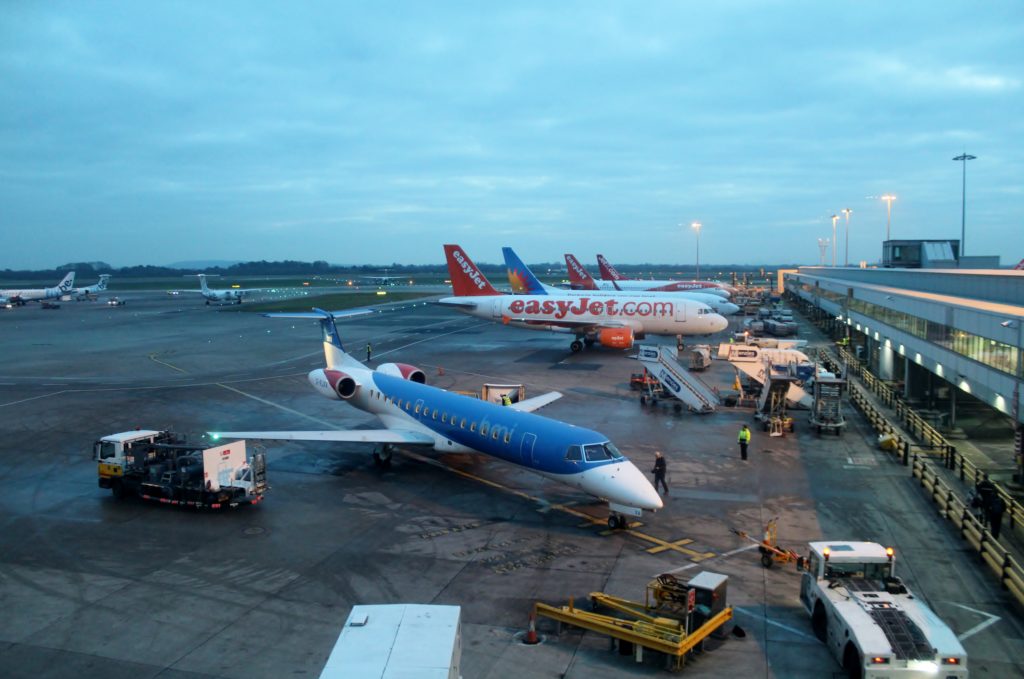 Food and drinks

The self-service buffet offers both hot and cold food. In the morning breakfast items are offered such as scrambled eggs, bacon and sausages as well as yoghurt and fruit salad. Later during the day two different hot dishes are offered which change every month., for example pasta carbonara and vegetable curry. There is always a vegetarian option.
There is also a cold buffet with some cold cuts, salads, bread rolls and cheeses. Crisps and some pastries are available on the bar counter.
All alcoholic drinks are available at the manned bar, which is getting more and more common at third-party lounges in the UK to prevent intoxicated and unruly passengers onboard. Beer, wine and a standard selection of spirits are available free of charge. It is also possible to order champagne, prosecco and some premium cocktail such as Mojito and Mai Tai at a charge.
Soft drinks, water, juices, coffee and tea are available for self service.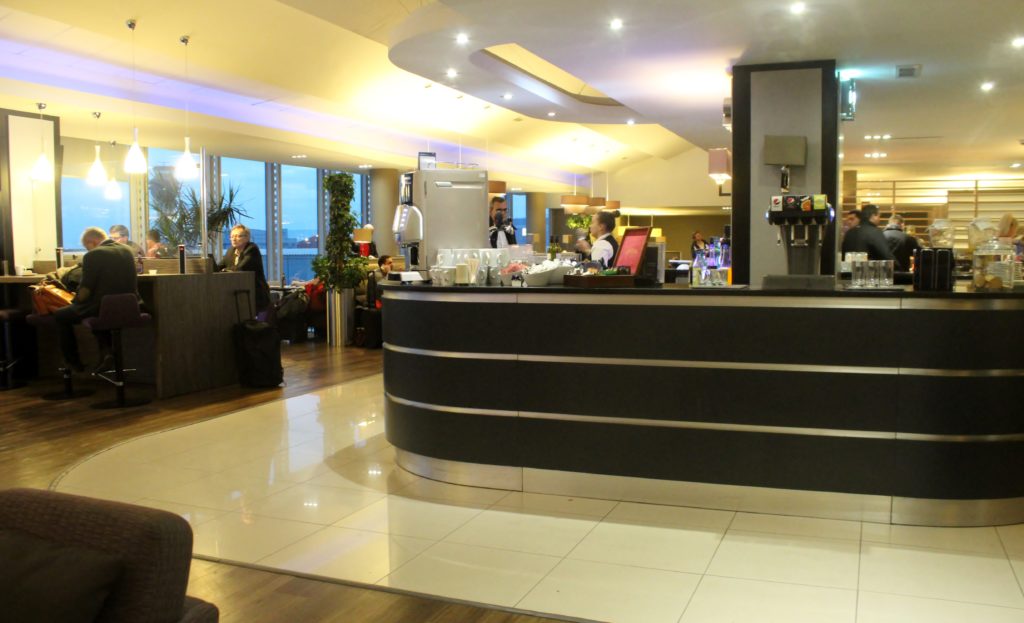 Facilities

Free Wi-Fi is offered in the lounge and there are several TVs. For those who need to work in the lounge there are work booths with business facilities. For families there are family booths.
Restrooms are located outside the lounge, just opposite the entrance.
Final impression

The best part of the lounge is definitely the view, one of the best available at the airport and a great place for aviation enthusiasts. The rest of the lounge is the standard Aspire concept. The lounge has everything you need including hot food, a manned bar and free Wi-Fi, but nothing out of the ordinary.