The Delftware miniature house is a well-known part of the KLM World Business Class experience. The houses have been presented to passengers onboard KLM flights since the 1950s and since 1994 the number of houses has corresponded with the age of KLM. They are replicas of various well-known houses throughout the Netherlands.
A new house is presented on 7 October every year, the day KLM was founded, and today it was time to launch house no 96, the Hamel House. It was presented presented by KLM President & CEO Pieter Elbers to Mr Piet IJssels, Chairman of the Hamel Foundation and the South Korean Ambassador Mr Jong-hyun Choe.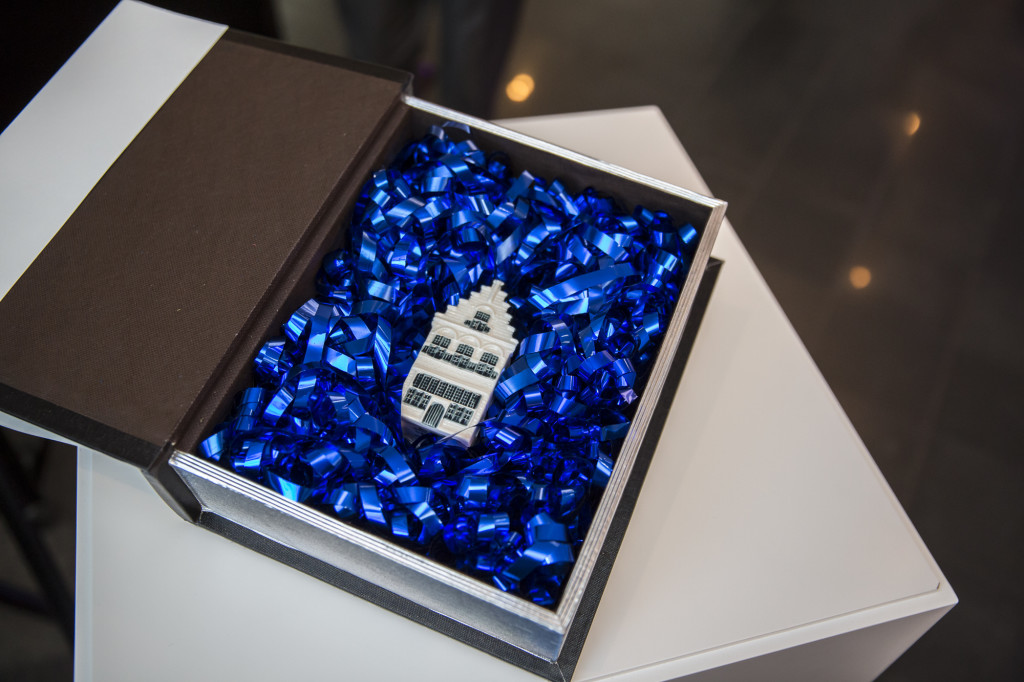 The Hamel House is located in Gorinchem, a city and municipality in the western part of the country. Hendrick Hamel was a Dutch seafarer whose ship the "Sperwer" wrecked off the coast of the Korean island of Jeju in 1653. Hamel was captured by the Koreans but managed to escape after 13 years in captivity. During his time he kept a detailed journal of his time in Korea which is the only source of information available in Europe today about the life in Korea at the time. The journal also made the country known in Europe.
The current Hamel House in Gorinchem is a reconstruction of Hendrick Hamels birthplace and is the latest Delftware miniature house to be available onboard KLM longhaul flights in business class.
"For me, the Hamel House symbolises the special relationship shared between the Netherlands and South Korea. Personally, while working for KLM in Japan and South Korea, I developed close ties with this extraordinary country. I'm therefore very pleased with our choice for house number 96", says Pieter Elbers – KLM President and CEO.
KLM has also made a short film about house number 96 and the Hamel House.