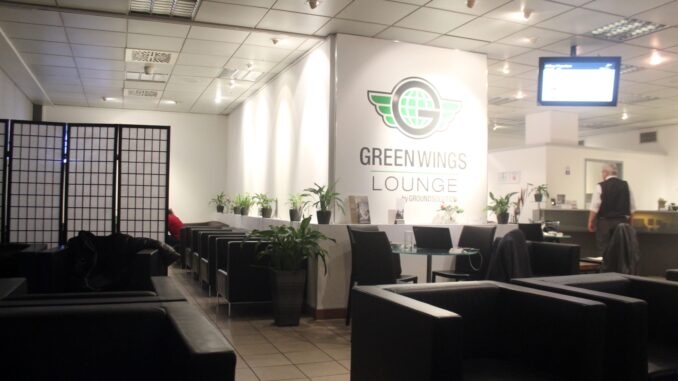 Where is it?

There are four terminals at Berlin Schönefeld airport called A, B, C and D. All of these are not really terminals in the traditional sense, in some case just check-in areas or even just security checkpoints. Airside all terminal buildings and gate areas are connected by a corridor and you can use the lounge no matter from which terminal your flight departs. However if you only have hand luggage the closest security checkpoint to get to the lounge is the one in terminal A.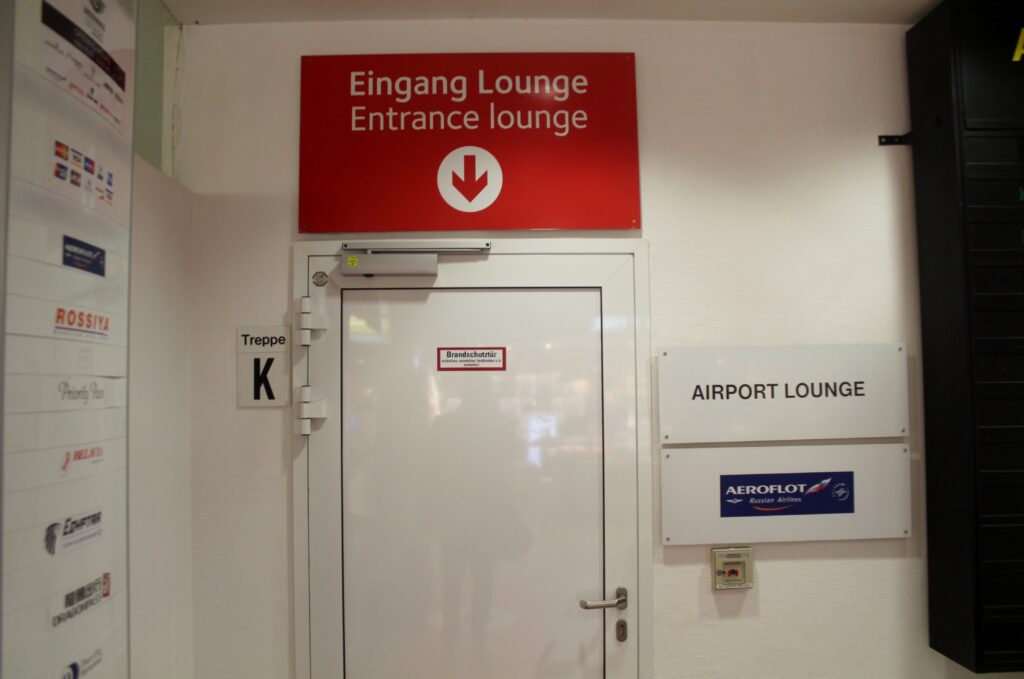 After passing the security control in terminal A, turn left and you will find the lounge on your left hand side just around the corner. There are plenty of signs. Take the stairs to get to the entrance on the second floor.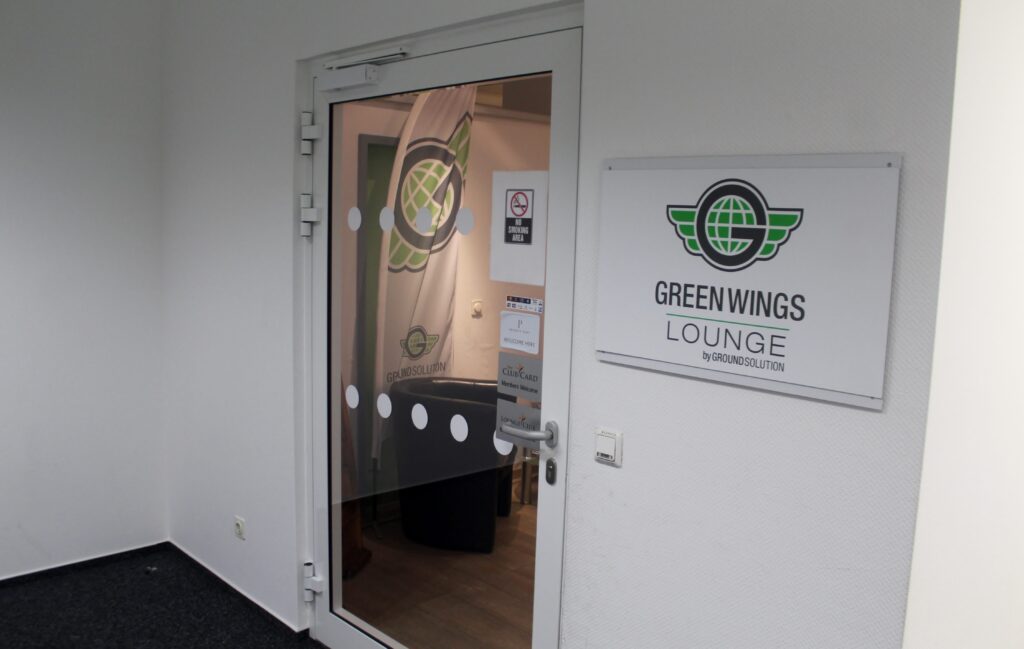 If departing from another terminal, follow the signs for Terminal A and then the signs for the lounge.
How do I get in?

There are not many full-service airlines operating at Schönefeld airport but those who do generally use the lounge for their premium passengers such as Aeroflot and Egyptair.
It is also possible to enter using various lounge cards and credit cards and by paying at the reception desk.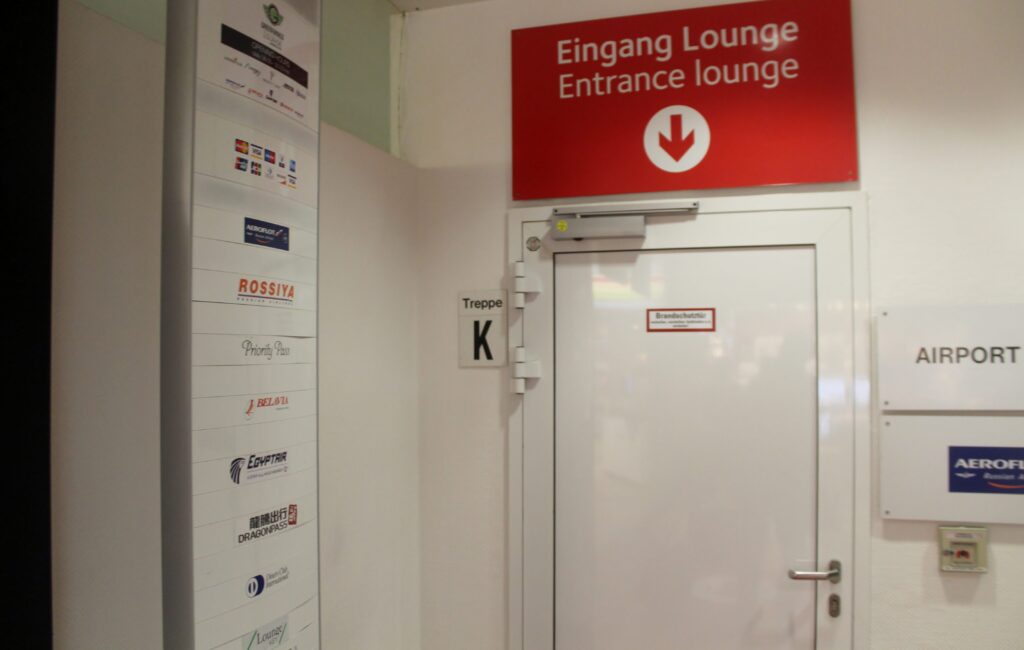 What's it like?

The lounge is quite small but on the other hand the airport is not particularly large either and most airlines operating at the airport are low-cost carriers that do not offer lounge access.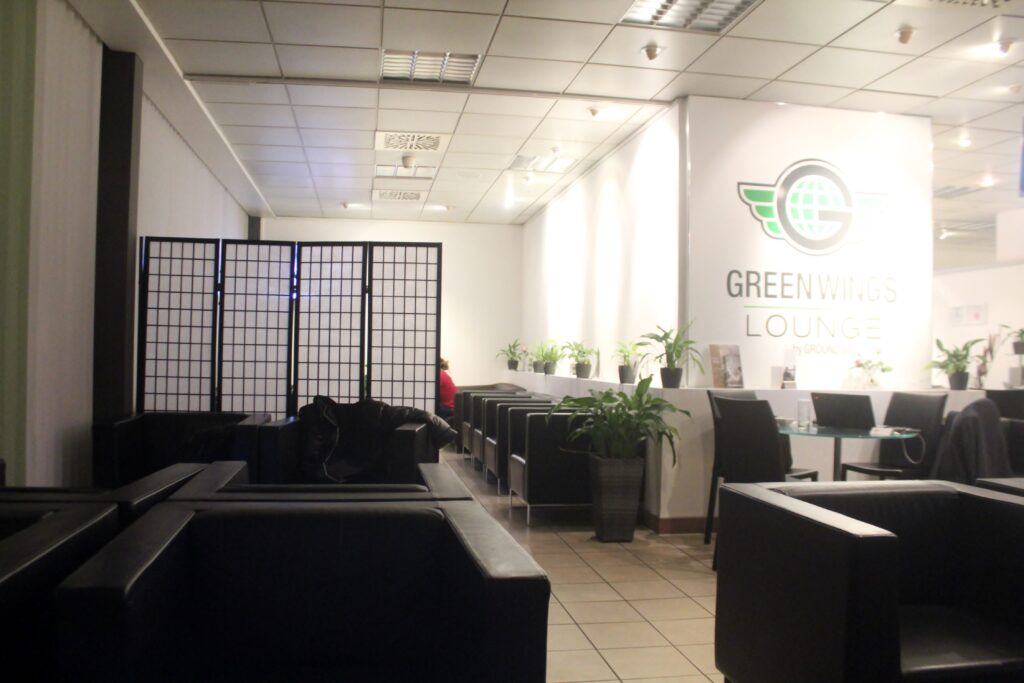 The small lounge has seating for around 40 guests. The interior is quite dark and the lounge is divided into different seating areas with armchairs in black leather with small side tables.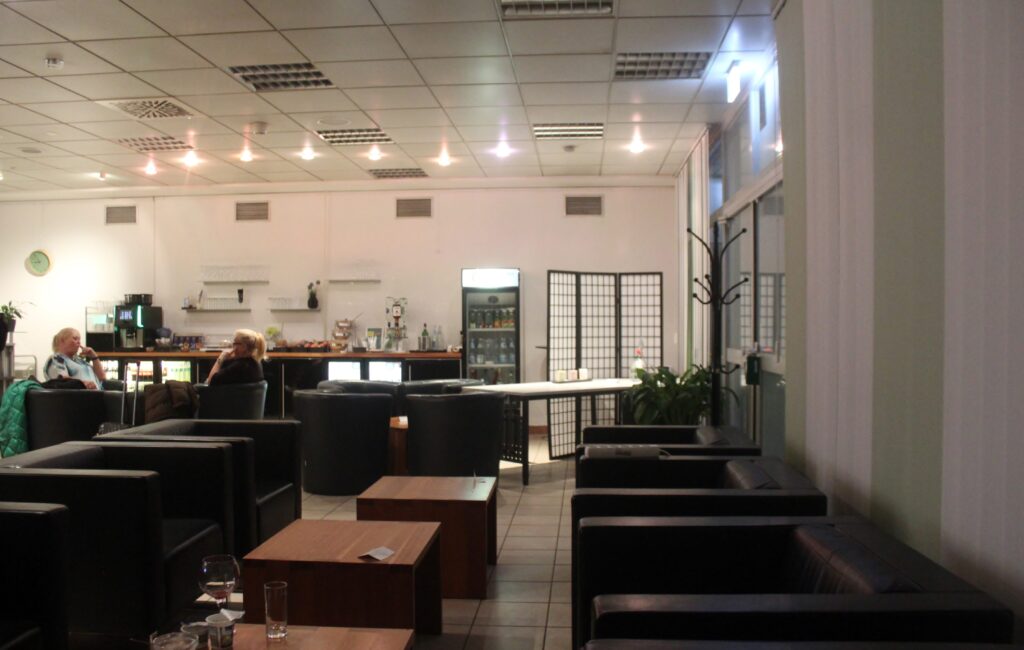 Food and drinks

There is a small buffet with snacks and drinks for self service.
There is no hot food and very little substantial to eat at all, but there are German potato salad with pork, fresh fruits and yoghurt. There are also some muffins, cakes and cookies as well as crisps and nuts.
The drinks selection includes German beer, white and red wine, a small selection of spirits and of course various types of soft drinks and sodas as well as coffee and tea.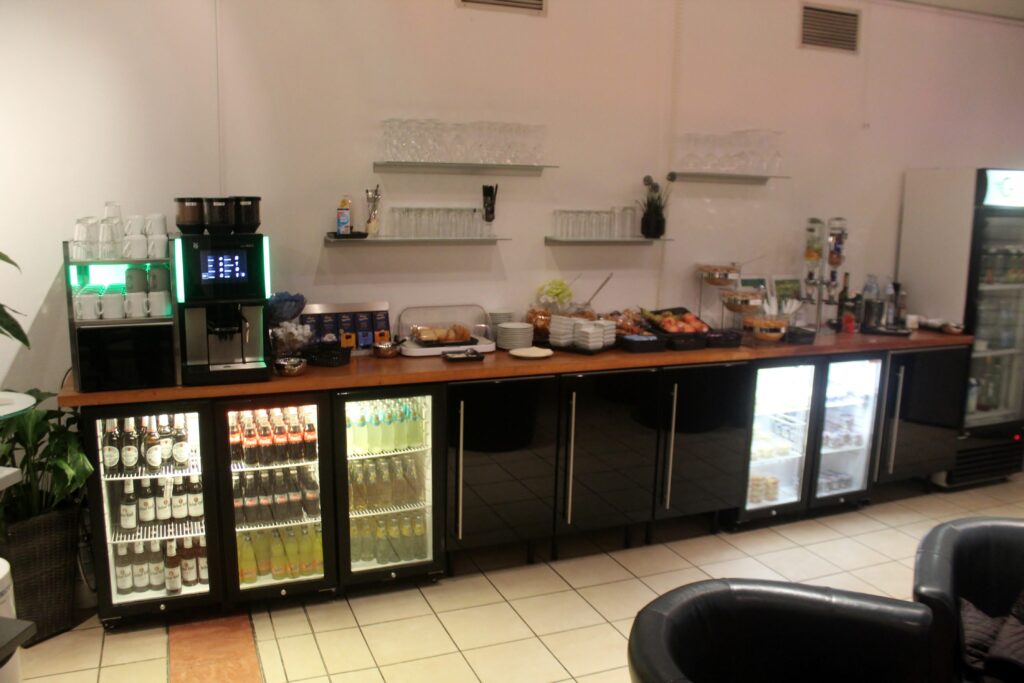 Facilities
Free wireless internet is available and there is a small selection of newspapers.
Restrooms are located outside the lounge
Final impression

This is a small lounge with a limited selection of food, snacks and facilities and a rather uninspiring design. But at least it is better than waiting in the small and crowded transit hall.