Where is it?

The SAS Cafe Lounge is located airside in the transit hall. The entrance is to the right after the security control, opposite gate 4.
A good thing about the lounge is the location, just seconds from gate 4, which is the gate mostly used by SAS for the flights to Stockholm. So guests can stay inside the lounge until boarding is called (which can easily be heard inside the lounge) and it will take 10 seconds to reach the gate.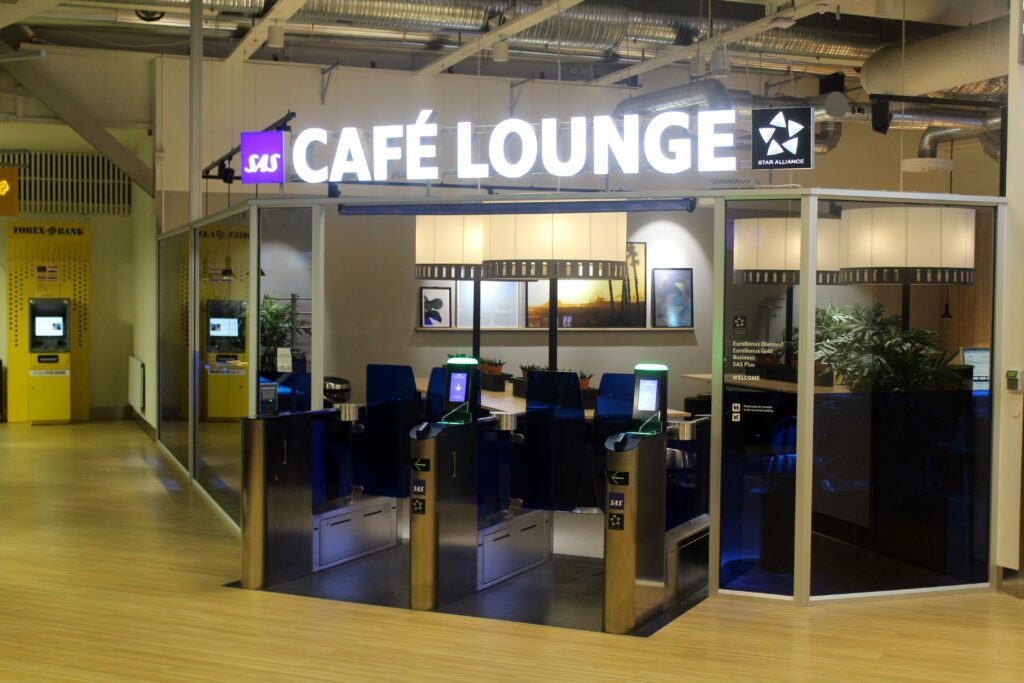 How do I get in?

Passengers travelling in SAS Plus have access as well as SAS EuroBonus Gold and Diamond members and Star Alliance Gold members travelling on SAS.
If any other Star Alliance carriers would open routes to Luleå, access would most likely also be provided to these passengers as per Star Alliance rules.
What's it like?

The lounge has the standard SAS Cafe Lounge concept, which means a smaller lounge with fewer facilities than the regular SAS lounges. The Cafe Lounges are mostly available at regional airports in the Nordics. A Cafe Lounge is a place where premium passengers can have a seat, grab a coffee and check the e-mails while waiting for the flight, but it is not the place to have a full meal, a shower or a nap.
The entrance is through an automatic gate where you scan your boarding pass, so if you enter using a gold card it is important to have it properly entered in the reservation. Sometimes there is a lounge attendant working who can assist in case of problems, but this is not always the case.
The design follows the standard SAS Cafe Lounge design in black, grey, beige and blue. There are sofas along the walls with small tables and also a few bar stools and bar tables.
Food and drinks

There is a small self-service buffet area in the lounge, to the right after the entrance.
There are muffins (with three choices), cinnamon rolls, different cookies and fresh fruits to eat. However there is nothing substantial to eat. No sandwiches or cold cuts and certainly no hot food.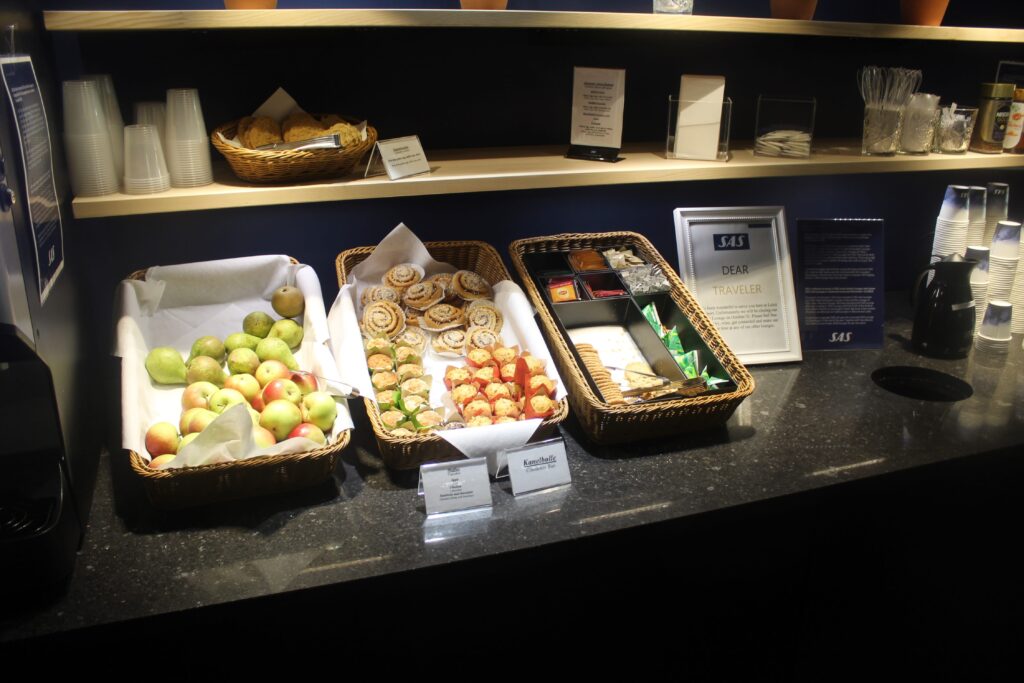 The drinks selection includes water, juices, coffee and tea. There are no alcoholic drinks.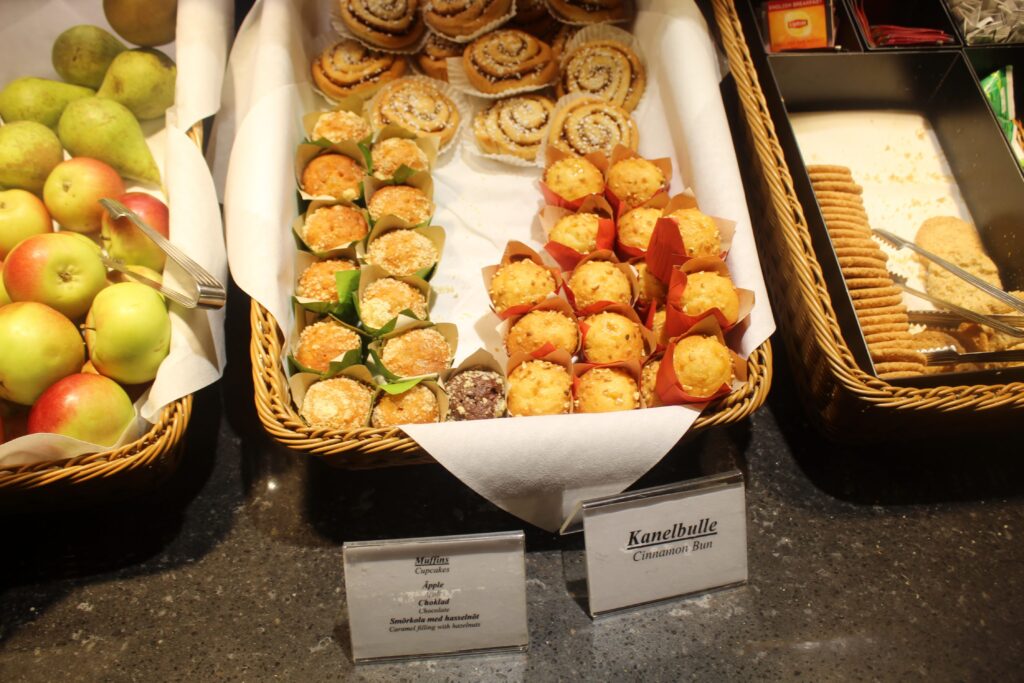 Facilities

Free wireless internet is available in the lounge and there is a good selection of Swedish newspapers to read, including three local papers from the region.
There are no restrooms in the lounge, the nearest one are outside the lounge close to gate 4.
Final impression

This is a small lounge at a regional airport with mostly domestic flights, so it can not be compared to the larger SAS lounges. There is little to eat and drink but although the facilities are limited the lounge is tidy and well-maintained and it is nice to even find a lounge at a small airport like Luleå.