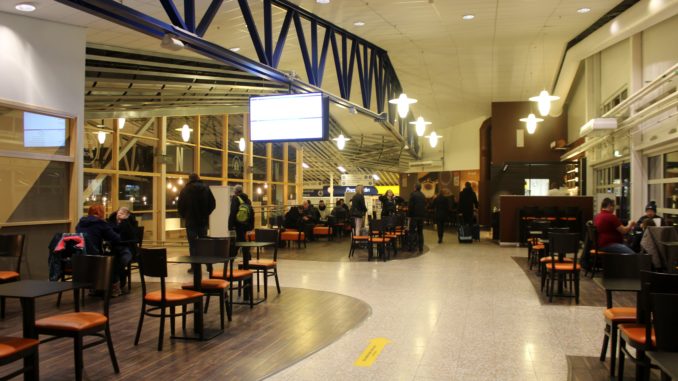 If you are travelling from Stockholm Skavsta Airport and have a Priority Pass card there is a Business Lounge you can visit in the transit hall called Skavsta Airport Business Lounge (or Comfort Lounge), but did you also know that the Priority Pass gives complimentary fast track access through security?
In order to get fast track access you need to go to the information desk located in the departure hall, right opposite the check-in desks. Show your Priority Pass card at the counter and they will give you a fast track voucher, which you should show at the security control together with your boarding pass in order to use the speedier fast track channel.
It is all very straight-forward and definitely worth it, especially at busier times of the day and especially as you will most likely pass the departure hall anyway on your way from the taxi or airport bus.
If you want to use the lounge you need to register a second time at the airside bar, which manages the business lounge.