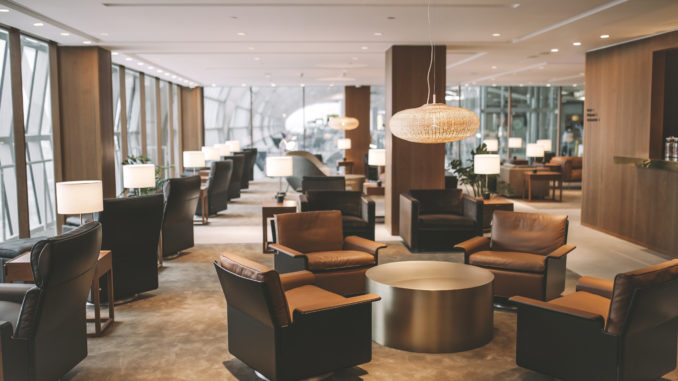 Cathay Pacific has previously operated two lounges at Bangkok Suvarnabhumi airport, one lounge in Concourse D and one lounge in Concourse G. The latter has been closed for refurbishment and reopened today after a major renovation. The lounge now features the new Cathay Pacific lounge concept available in the lounges at Tokyo Haneda airport and Manila airport.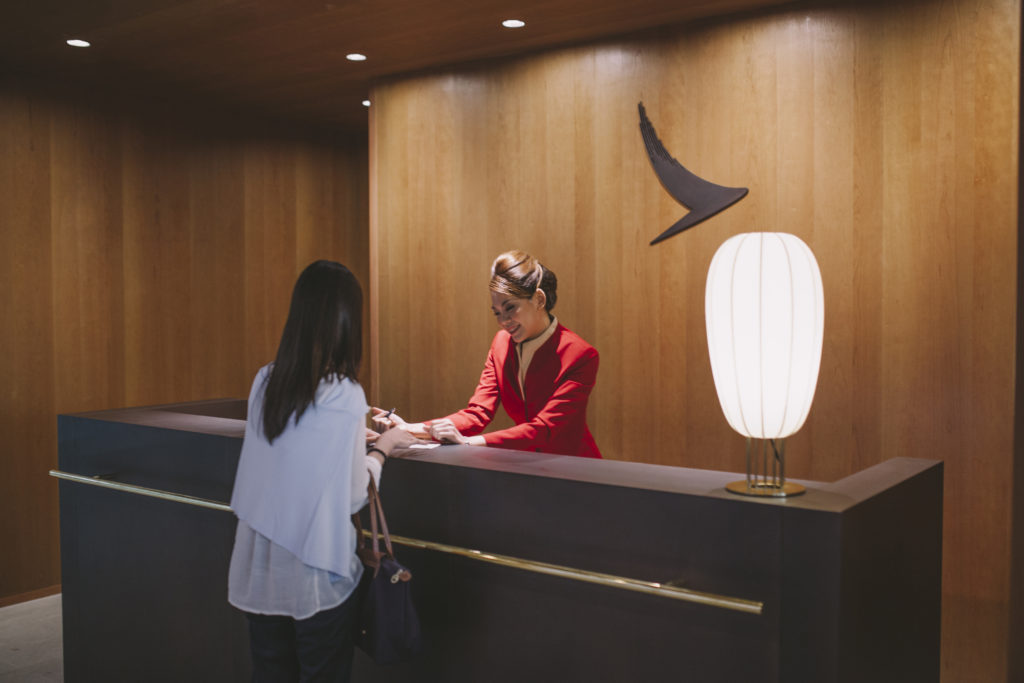 The lounges measures 679 square meter, significantly larger than the previous lounges, with seating for around 140 guests. The design has been created by London-based design studio Studioilse led by Ilse Crawford. The idea is to create an environment that should help passengers relax by engaging the senses and focusing on the wellbeing and making the lounge feel more like a living room than an airport lounge.
The actual design has an emphasis on understated luxury using natural materials like wood and stone with cherry wood walls and limestone floors with details such as glazed screens and green ceramic tiles.
The lounge features the signature Noodle Bar with Asian noodles dishes including <wonton noodle soup and Tom Yam soup. In the morning, until 11 am a traditional Thai breakfast is available.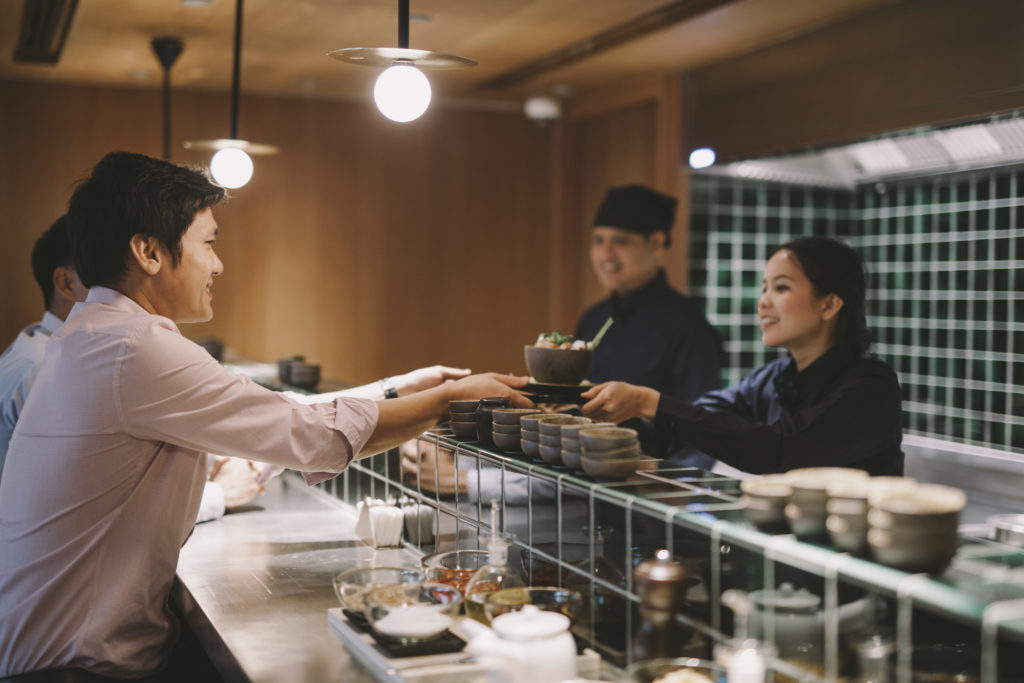 In The Food Bar passengers can help themselves to lighter items such as salads, pastries and desserts.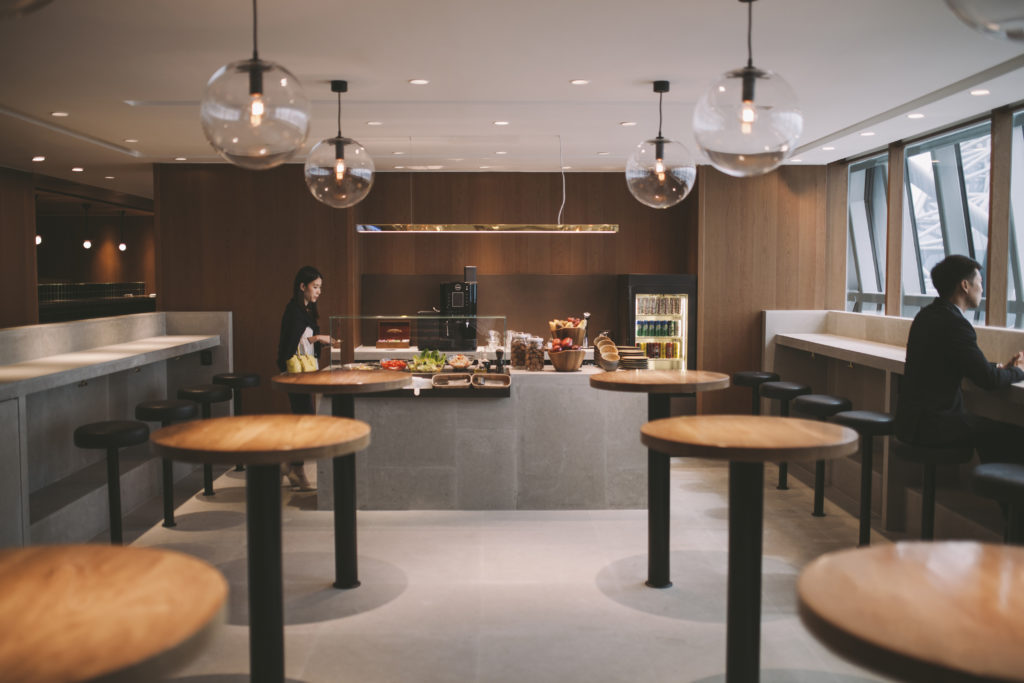 At The Bar wines, cocktails and non-alcoholic drinks are served.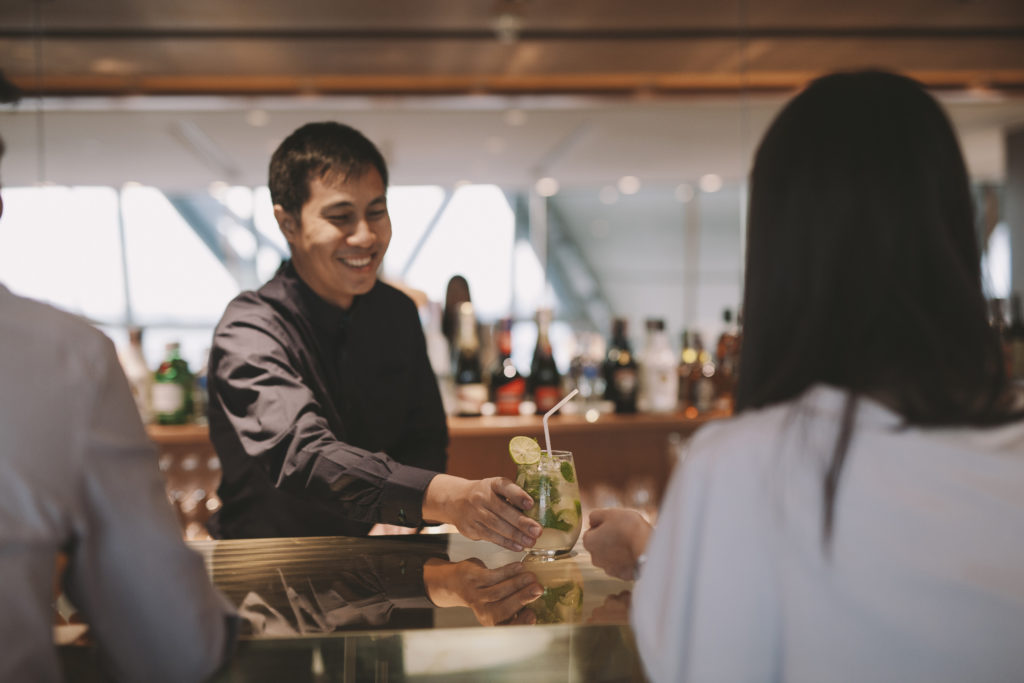 The lounge is available to Cathay Pacific and OneWorld first class and business class passengers as well as OneWorld Sapphire and Emerald cardholders travelling on Cathay Pacific or another OneWorld carrier.
With the reopening of this lounge the second Cathay Pacific lounge in Bangkok in Concourse D will close.