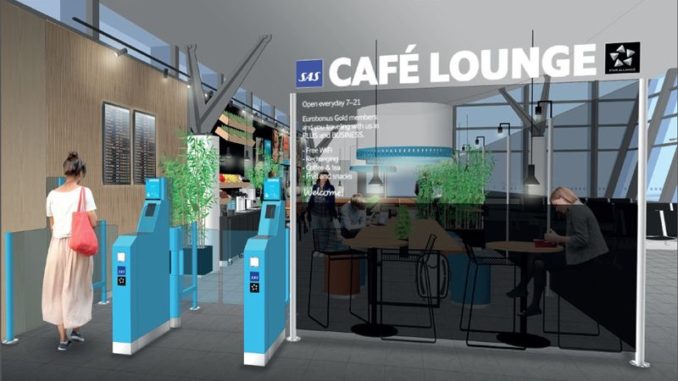 Tomorrow a new SAS Cafe Lounge will open at Ålesund Vigra airport in Norway. The lounge in Ålesund will be the fifth SAS Cafe Lounge and the third SAS Cafe Lounge in Norway. The current cafe lounges are located in Malmö and Luleå in Sweden and Trondheim and Tromsø in Norway.
The lounge will measure 70 sqm and will have a similar concept as the other SAS Cafe lounges in Scandinavia. It will open tomorrow 2 June 2016 with an inauguration ceremony planned at 1.30 pm.
The SAS Cafe Lounges are smaller lounges located at regional airports in Scandinavia, airports where it would not be practically possible or financially viable to operate a full-service lounge.
The SAS Cafe Lounge concept includes different seating and work areas, snacks, coffee, tea and soft drinks and free wireless internet. However only snacks and soft drinks are offered, no hot or proper cold food and no alcoholic beverages.
Access is provided to SAS Plus passengers and passengers with an SAS Gold or Diamond card.