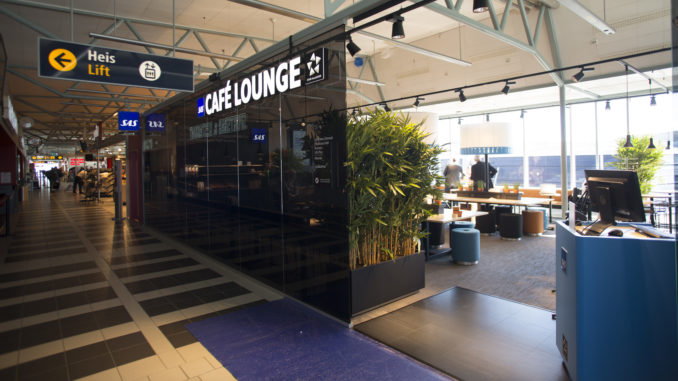 Today SAS inaugurated its newest lounge at Tromsø airport in Norway, the second Cafe Lounge to open after Trondheim Vaernes. The Cafe Lounges are smaller lounges offered at regional airports in Scandinavia where travellers can work or relax before the flight, however they are not comparable to the larger lounges offered at the SAS hubs and at airports outside of Scandinavia.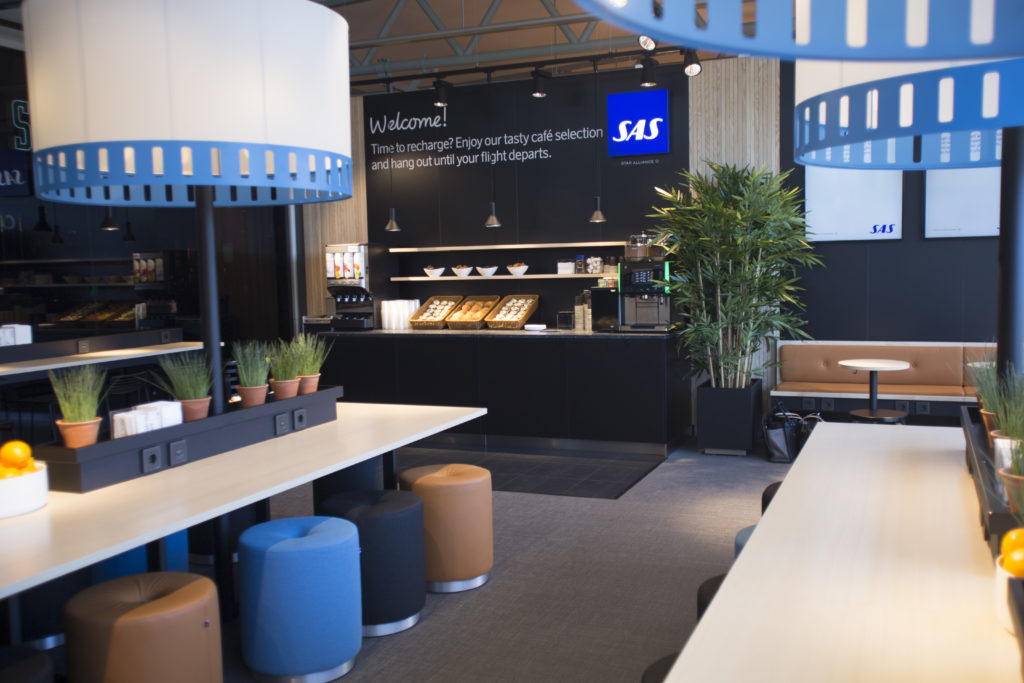 The SAS Cafe Lounge in Tromsø located in the domestic part of the terminal. The lounge measures 97 sqm with seating for 90-95 guests.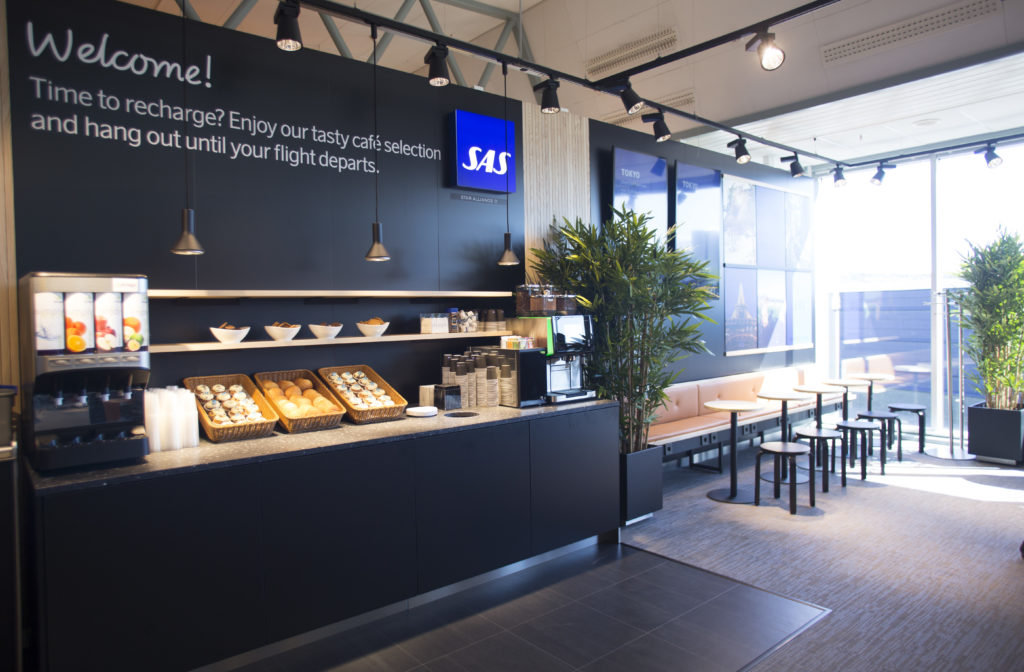 As the name suggests the lounge is much like a self-service cafe with a small buffet area offering coffee, tea, juices and snacks.
The lounge also offers work areas with power sockets and USB ports as well as free wireless internet.
The lounge is open all days of the week from 60 minutes before the first SAS departure in the morning until 30 minutes before the last SAS departure. Access is offered to passengers travelling in SAS Plus as well as passengers with a EuroBonus Gold, Diamond or Pandion card travelling on SAS.